Can Manchester United Break Into the Top 4?
When Manchester United's players trudged off the Stamford Bridge turf after being humbled 4-0 by Antonio Conte's Chelsea, the chances of the Red Devils claiming a top four berth seemed unlikely in the extreme. Not only did United look disjointed in attack and defence, for example, but star performers such as Paul Pogba and Zlatan Ibrahimovic looked entirely devoid of inspiration and application.
In the seven weeks and 12 games that have followed since, however, United have begun to mount a steady but noticeable comeback. They have lost just once during this time, for example, while going unbeaten in the league and progressing the the semi-finals of the League Cup (and the last 32 of the Europa League).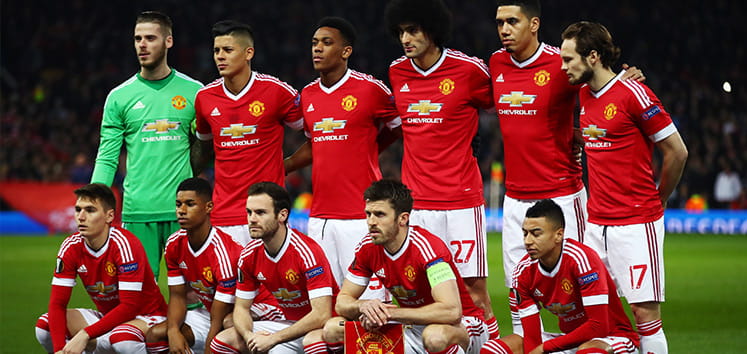 On the March: But Can United Seal a Top 4 Place?
The aforementioned Ibrahimovic has also plundered eight goals during this time, with Paul Pogba linking well with the Swede and becoming an increasingly dominant midfield force. The lesser-spotted Henrikh Mkhitaryan has also made a belated impact at Old Trafford, showcasing his unique talents while contributing the recent, all-important winner against Spurs in the league.
With Jose Mourinho also appearing to have found his preferred system and starting 11, the future is suddenly looking increasingly bright for the Reds. So while their current odds of 25/1 to lift the title may be accurate given the fact that they are 13 points behind leaders Chelsea, they are closing the gap on Manchester City in fourth and could be just three points behind their neighbours after the weekend if they record their fourth straight win at West Bromwich Albion (and the Citizens lose their Super Sunday showdown with Arsenal).
Make no mistake; while a late title tilt cannot be ruled out United are primarily playing for a UCL berth. This is something that they are far more likely to achieve, particularly given the performances of an insipid Tottenham side and the defensive issues being experienced by Pep Guardiola's Manchester City side.
Mourinho will also have targeted the festive season as the ideal opportunity to make up ground on the top four, particularly as they host struggling Sunderland and Middlesbrough during Christmas. In contrast, City have to play and both Arsenal and Liverpool before the New Year, while Jurgen Klopp's Reds also face an immensely difficult trip to Goodison Park for the Merseyside derby on 19th. So, if United can maintain their current form and win the remaining three games of 2016, they are likely to move within touching distance of the current top four.
The Last Word: A Tough But Attainable Challenge
There is no doubt that the next two weeks represent a huge opportunity for Manchester United to stake their claim for a Champions League berth. The club will also have derived confidence from a nine game unbeaten run and an increasingly settled side, while Mourinho's pedigree as a winner cannot be ignored.
While a top-four place is now well within their grasp, however, there are six teams competing for these positions and the Reds still have a great deal of work to do if they are to achieve their goals this season.