How to Bet on Horses – Our Beginners Guide
Despite the immense popularity in team sports, the best horse racing betting sites still hold a position of high importance for gambling enthusiasts. The daily diet of racing in the UK and Ireland is now backed up by live coverage from America and around the World.
Statistics from the Gambling Commission report "off course" turnover of £5 billion on horse racing in 2013 while football betting turnover had risen 20% to £1.2bn. It is estimated that one fifth of the horse racing industry's total income comes from the bookmaker. Around six million people go racing every year, making it the second largest spectator sport in the UK.
888sport


888sport: Get £30 In Free Bets Visit Site! Full T&Cs Apply! New customers only – Minimum deposit of £10 using deposit code 30F - A qualifying bet is a 'real money' stake of at least £10 placed on any sports market - Minimum odds of 1/2 (1.5) - Free bets credited upon qualifying bet settlement and expire after 7 days - Free bet stakes not included in returns - Deposit method and withdrawal restrictions apply & Full T&C's apply
---
How to Start Betting on Horse Racings?
Before punters can begin looking at horse racing predictions, they should learn more about the betting market. As with any other sport, you pick a selection, such as a particular horse winning, then put money on it.
Of course, there is more to horse racing betting. This betting guide covers the different kinds of bets available and winning strategies. Punters also get to learn about horse racing ratings and finding the best horse betting apps. Gambling on horse races is legal in most regions. However, punters should check local laws to be certain before using an online bookmaker.
---
Types of Horse Racing Bets
As well as win and each-way betting, there are a huge range of multiple bets and special markets available to horse racing punters. The relatively recent rise of Betfair and the betting exchanges has broadened the range of markets still further.
Early Prices and Starting Prices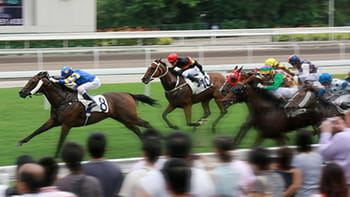 Bookmakers offer early prices on every race in the UK and Ireland, usually available by late afternoon on the day before racing. Most bookmakers now offer the insurance of guaranteeing a "best price", should the returned starting price (SP) be better than the early price taken.
The early prices are updated constantly online so you can scout around for the best value in the market. Odds comparison sites bring all of the top bookmakers' prices together on one easy-to-read page so that you can compare prices in an instant. These sites also not only highlight the best price currently on offer but also indicate which horses are shortening or lengthening in price.
---
Betting to Win
This is a straight forward bet on your chosen horse to win the race outright.
Betting Each Way
An each-way bet is effectively two bets on the same horse. You are betting half of your total stake on the horse to win and half on it to be placed. If your selection wins, you win on both parts of the bet. The place part of the bet is paid out at a fraction of the win odds.
The fraction of the odds on the place place bet depends upon on the type of race and the number of runners. You need a minimum of five runners to be able to bet each-way:
5-7 runners pays out on first and second place at ¼ odds
8 or more runners pays out on first, second and third place at 1/5 odds
In handicap races, the payout is ¼ odds as follows:
12-15 runners pays out on first, second and third place at ¼ odds
16 or more runners pays out on the first four places at ¼ odds
These terms are subject to special offers on featured events with bookmakers paying each-way down to fifth or sixth place for big races such as the Grand National.
Example: You Bet £10 each-way Horse A at 8-1 in a 16-runner handicap. If it finishes fourth, you receive £30 i.e. ¼ odds x your £10 stake plus your £10 place stake. If it wins you receive £120 i.e. Your £30 place bet return plus £90 for your £10 win bet.
---
Place Only Betting
There are occasions when you may wish to bet "place only". For example, you may not wish to bet a heavy odds-on favourite but you fancy a specific horse to finish second or third. Betfair allows you to bet the horse to place without the "win" part of the wager.
"Place" betting in America has a different meaning. A Place bet is for the horse to finish first or second while "Show" is for the horse to finish first, second or third. A different dividend is declared for Place and Show.
What are Horse Racing Predictions?
One aspect of sports betting that remains constant across various markets is the availability of predictions. Horse racing predictions are forecasts that experts come up with about the results of an event. Online predictions are some of the resources that punters use to make decisions.
Smart betting requires you to know how to evaluate selections and choose the best one. However, this isn't always easy, especially when new to horse race betting. Online predictions can help with that. With objective forecasts, you can provide clues about a specific event and then draw your conclusions from that.
Should you trust online predictions, though? Online projections on horse races are typically from experts who have an in-depth understanding of the betting market. They use their skills and knowledge to read the market and come up with the predictions.
Horse racing professionals also use calculations and analysis. However, they are only helpful if they are well-informed and objective. Therefore, punters must be cautious about where they get forecasts. Additionally, predictions should not be the only tool that you use. Research horse racing markets yourself. Learn about betting strategies and find the most suitable ones for you.
The Basics of Horse Racing Ratings
Another crucial aspect to familiarise yourself with when betting on horse races are ratings. Horse ratings are figures assigned to racers to determine their categories. A horse's rating dictates the types of races in which it can participate. Ratings are used to gauge the performance of a racer. Punters can use the figures to evaluate the statistics of a particular animal and then employ that data in making wagers. How are horses rated?
For the aim of this guide, we will consider the racing system used by the British Horseracing Authority. Each horse must have an official rating (OR). This figure is determined by a horse running a few races. The judge then assigns a rating if the horse wins a race or finishes in the top six. If neither of these outcomes occurs, the horse has to keep racing. Flat race horses get a rating between 1-140, while jump racehorses get 1-170.
Every week, there is a re-evaluation to monitor the performance of the horse. Hence, depending on how the racer does, the rating could go up or down. Depending on the rating, a racer can fall into a class between 2 and 7. Class 1 horses have the highest ratings and, therefore, includes the best horses. A racer will move up or down the classes depending on the ratings. The rating of a racer also determines how much weight it should carry in a handicap race. Handicapping allows horses to race at the same level regardless of the strengths or weaknesses of a specific one.
Strategy for Win and Each-Way Betting
As a general rule, it is seldom worth backing a horse "Each-way" if the odds are less than 4-1. If the best return you can receive for your "place" portion of the bet is one-quarter of the odds, you need at least 4-1 to cover the loss of your "win" bet.
Each-way betting can be made to pay if a cautious approach is adopted. Bookmakers will try to tempt punters with extra places on handicap races with twenty or more runners. Statistically, you are much more likely to get regular place returns by confining your each-way betting to non-handicap races of 8-12 runners. You may only get 1/5 odds a place, but non-handicap races can often be narrowed down to only three or four horses with a realistic chance of winning.
Place only betting may be useful as part of an overall strategy but is difficult to recommend as a bet. If you bet a horse at 66-1 and it is in second place jumping the last fence, you are only going to be paid out on ¼ of those odds irrespective of whether it finishes first or second.
Ante-Post Betting
Ante-Post or "Futures" Betting involves placing wagers on races in advance of the final declarations. These races are the "shop window" for bookmakers and typically revolve around the Classic races on the flat and the Cheltenham Festival over jumps.
The temptation for punters is that they can secure a price much larger than the eventual SP for their selection. The risk is that they could lose their stake without the horse even starting the race. There is the ever-present risk of injury or a simple change of plan by connections.
In recent years, the best horse racing betting sites have started offering a "non-runner – no bet" proviso for some of the top races. This can apply to races such as the Cheltenham Gold Cup and Champion Hurdle and are promoted on their websites. Ante-post markets are open on every event at the Cheltenham festival for 12 months of the year with the exception of the handicap races. In the vast majority of cases, ante-post bets are placed "all in, run or not".
Strategy for Ante-Post Betting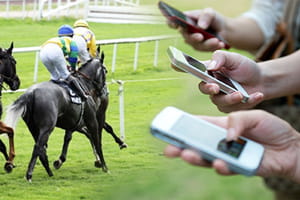 Ante-post betting is not for everyone with the search for good value being tempered by a high element of risk. Bookmakers rush to quote prices for future events immediately after a big race but it is usually best to wait for the dust to settle. These prices can vary wildly and it takes a couple of days for the market to settle down.
The risk is injury is something that has to be factored in but you can at least limit your risk by doing some research. Often bookmakers will quote prices on horses for big handicaps where the connections or trainer have no intention of running. Study the racing reports regularly for confirmation of running plans before investing in the ante-post market.
At the Cheltenham Festival in 2012, Nicky Henderson's stable lad Conor Murphy successfully combined five of the stable's runners in a £50 ante-post accumulator. His massive win saw him leave Lambourn to embark on a training career in the United States.
Top stables like Aidan O'Brien on the flat or Willie Mullins over jumps have multiple entries for all of the top races. Their first obligation is to the owner and not to the media and their plans can change at the last minute. Where there is considerable doubt, bookmakers will quote "with a run", meaning that your stake is returned if the horse does not take part.
Betting "Ante-post" does not mean that you are confined to betting on races months in advance. Bookmakers offer prices early in the week for Saturday's biggest races. You still run the same risk of losing your money if your selection does not take part, but you are in a better position to calculate likely running plans and assess the going. Some trainers will state in advance that they want fast or soft ground before declaring a horse so study the weather reports before risking a bet. By eliminating some of the market leaders you can sometimes find good value elsewhere.
The recent innovation of supplementary entries is another factor to take into consideration. Horses can now be supplemented late on for the Classic races at great expense. These can often have a drastic effect on the ante-post market. The fact that the owner has stumped up thousands of pounds indicates a degree of confidence so these entries are always worth a closer look.
Forecast Betting
Forecast and Tricast betting involves selecting horses to finish first and second or first, second and third in the correct order. This is a lot harder to forecast than a simple win or each-way betting but the rewards are a lot higher.
Straight Forecast – The Straight Forecast involves picking the first and second horse in the correct order.
Exacta – Is the same as the Straight Forecast but the return is based on the Tote pool dividend. The minimum stake is £2.
Trifecta – The Trifecta requires you to name the first three in the race in the correct order, also to a minimum stake of £2.
Swinger – The Tote Swinger is a single-race bet with two selections where both have to finish in the first three to trigger a return. Separate dividends are returned for first and second, first and third and second and third.
Reverse Forecasts & Tricasts
Reverse Forecast and Reverse Tricast betting is the same as Forecast and Tricast betting except that the horses do not have to finish in the same order. The bet covers all the permutations of your selections. Each permutation is a separate bet within the Forecast or Tricast so your original stake will be higher.
---
Grosvenor


x2ODDS Visit Site! Full T&Cs Apply! Offer applies to Sport bets only. Maximum total stake is £10. Each way bets are a maximum of £5 each way (£10 total stake). Exclusive to new members. 18+
---
Multiple Bets
For punters seeking a large payout from a relatively small stake, multiple bets are a popular choice. This involves combining horses from several races in doubles and upwards.
Double – 2 horses combined, both have to win for you to receive a return on your wager
Treble – 3 horses combined, all three must be successful
Trixie – 3 horses in combined in 3 doubles and 1 treble, 4 bets in total. You only need 2 horses to win to get a return. If you prefer to have the prospect of a return from only 1 winner, you can place a "Patent" which also includes 3 single win bets i.e. 7 bets in total
Yankee – 4 selections in 6 doubles, 4 trebles and 1 accumulator. You need 2 horses to win to get a return i.e. 11 bets in total. If you would prefer to guarantee a return from only 1 winner, the "Lucky 15" also includes 4 single bets i.e. 15 bets in total. This bet can sometimes include the incentive of double the odds if only one selection wins or a bonus if all horses are successful.
Canadian or Super Yankee – 5 selections in 10 doubles, 10 trebles, 5 four-way accumulators and 1 five-way accumulator i.e. 26 bets in total.
A "Lucky 31" combines five selections in the same way as a Canadian or Super Yankee but also includes 5 single bets for 31 bets in total. As with the Lucky 15, there are often extra bonus payments on offer.
A Heinz combines six horses in 57 bets: 15 doubles, 20 trebles, 15 fourfolds, 6 fivefolds and 1 accumulator. A minimum of two of your selections must win in order to get a return.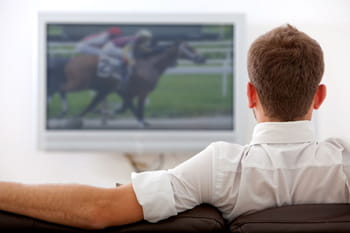 The "Lucky 63" is the same as the Heinz bet only with 6 single bets and bookmakers usually offer bonus payments similar to those on the Lucky 15 and Lucky 31.
Super Heinz involves every multiple combination of seven horses i.e. 120 bets: 21 doubles, 35 trebles, 35 fourfolds, 21 fivefolds, 7 sixfolds and 1 accumulator. A minimum of 2 of your selections must be successful to get a return.
Goliath – 8 selections in every multiple combination for a total of 247 bets. The bet includes 28 doubles, 56 trebles, 70 fourfolds, 56 fivefolds, 28 sixfolds, 8 sevenfolds and an accumulator. Again, a minimum of 2 of your selections must win in order to trigger a return.
Scoop 6 – The Scoop 6 is the modern version of the old ITV 7 and is an accumulator on Saturday, across six chosen races. The majority of these races are televised and you are required to stake £2 with one selection in each race. 888sport is the destination for you, if you fancy giving Scoop 6 a try.
Each additional selection will increase your total stake. The Scoop 6 prize will roll over to the following weekend if nobody manages to name all six winners. This means that the final payout can be considerably higher than the SP accumulator. This has resulted in syndicates being set up to chase the jackpot payouts. Winners of the Scoop 6 also win a Bonus Fund where they have to choose a horse in one specified race the following weekend.
Tote Jackpot – The Tote Jackpot is a daily bet where you have to correctly name the first 6 winners at a specific meeting. The minimum stake is £1. Heating engineer Steve Whiteley scooped a record £1.45m for his £2 Tote Jackpot bet when 12-1 shot Lupita ended a losing streak of 26 races.
Tote Placepot – A Tote Placepot is available at every British race meeting and requires you to select a placed horse in each of the first six races. Dividends are declared after the last Tote Placepot race. These can be a popular bet at the biggest meetings of the year when there are large fields and competitive races, often leading to a large Place pot dividend.
Tote Quadpot – A Tote Quadpot bet is also available at every British race meeting. It consists of selecting a placed horse in the 4 Tote Quadpot races at your chosen meeting.
---
Strategy for Multiple Betting on UK Horse Racing
The incentive for multiple bets is the hope of a massive win for a relatively small outlay. This comes more into the "fun" or "high risk" side of betting but you can still cut down on losses by adopting some kind of strategy.
For example, there is little point in placing a Lucky 15 on four horses that are all likely to start at short prices. The advantage of the Lucky 15 is that you get a return on one winner, yet you are staking four extra points than you would for a Yankee. Therefore you need odds of at least 3-1 just to cover your extra stake. Likewise, you need 4-1 for a Lucky 31 and 5-1 for a Lucky 63.
Most professional punters argue against each-way betting and multiple betting but both have their advantages. In 2008 a 60-year-old punter became the first to win £1m in a betting shop with an accumulator which returned odds of 2.8million to one. The bookmakers had a maximum payout of £1m on any one day which saved them an extra £400,000.
Frankie Dettori's "magnificent seven" at Ascot in 1996 will live long in the bookmakers memory. The cumulative odds of his seven winners was over 25,000 – 1 but considerably larger if you took early prices. The weight of the money rolling on to his seventh ride was such that Fujiyama Crest dropped from 12-1 to 2-1 favourite. Darren Yeats from Morecambe staked £59 on the Italian that day and was rewarded with a cool £550,000.
Even that huge amount was passed by notorious gambler and former racehorse trainer Barney Curley with an estimated £2million payout in 2014. Curley combined four horses running at Catterick, Lingfield and Kempton in accumulators placed overnight at odds in excess of 9,000-1.
The horses had been placed with different trainers and had been off the racecourse for lengthy periods. Bookmakers were undoubtedly caught off guard and their losses mounted up as punters across the country joined in as the coup unfolded.
Unfortunately, most punters are unlikely to be blessed with the insight of Barney Curley but it does show how rapidly winnings can accumulate. For example: If you fancy four Willie Mullins runners to win at Cheltenham, you would win a lot more in an accumulator than you would from four single bets. The strategy here is to set aside a percentage of your outlay on the multiple bets so that two or three winners would still generate a nice profit from the single bets.
---
Special Bets
The best gambling sites also offer a wide range of Special bets on horse racing. These include long-term bets on the Jockeys' and Trainers' Championship as well as daily special offers.
There are often enhanced prices available on specific jockeys to ride winners and markets on the number of winning favourites at each meeting. You can also bet on more obscure markets such as Total SP's and winning distances.
Some firms refund bets on fallers in National Hunt racing and pay out on disqualified horses. There is also bonus offers on the televised races and price boosts on some of the day's most fancied runners.
Betting Exchanges
The introduction of the Betting Exchanges has opened up a wide range of new betting opportunities on horse racing.
As well as backing a horse to win, punters can now "lay" a horse to lose. You are effectively acting as a bookmaker in that you offer a fixed price to a fixed amount. If the horse loses you collect the punters stake money but, if the horse wins, you pay the punter the amount of the stake multiplied by the odds you offered.
Experienced traders can use the betting exchanges to deal in both the win and lay markets with the aim of guaranteeing a profit. Obviously, this type of betting strategy requires a good deal of expertise.
The betting exchanges make their profit in the form of a commission which can vary between 2 and 5%. Regular Betfair punters can benefit from a commission points system where the amount is reduced over set targets.
In-Running Betting
With the advancement of technology, it is now possible to bet "in-running". You must have a suitably fast Internet connection and this is a very dynamic form of betting. The prices of the horses change rapidly through the race and this form of betting also requires experience and the ability to make instant decisions.
Rule 4 Deductions
All bets are subject to Rule 4 deductions unless specified. This is to protect the bookmakers in the event of a short-priced favourite being withdrawn close to the start of the race. The deduction is calculated on the odds of the horse at the time of their withdrawal. If there is time to form a new market, the rule 4 deductions only apply bets struck prior to that time. All of these deductions are explained in detail in the rules of each bookmaker and should be available on their website.
Free Bets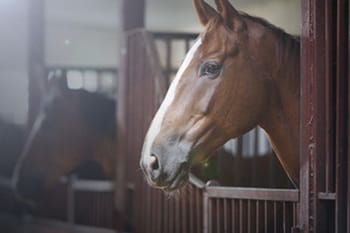 All bookmakers try to attract new customers with free bets or enhanced odds. These betting offers are widely advertised. They usually require an initial deposit and some of the larger amounts require you to turnover your original stake several times before you can withdraw any winnings from your free bet.
There is nothing to stop you opening accounts with several different bookmakers and taking advantage of their free bets. These are often at their peak during Cheltenham Festival week. For example, one bookmaker offered odds of 8-1 against jockey Ruby Walsh riding a winner at the meeting. Punters did not have to wait long for their winnings as he rode the first winner of the week. The bet was limited to a £5 stake but virtually amounted to a £40 free bet to kick-start your new account.
---
Choosing The Best Horse Racing Apps
The evolution of online sports betting has a lot of advantages, one being the option to play on mobile. With an internet-enabled device, punters can wager on horse races from just about anywhere. Some online bookmakers have dedicated apps where customers can access different offerings. Betting sites usually have apps configured for Android and iOS. Some operators provide both alternatives, while others can have either one.
When searching for the best horse racing apps, consider the design and user interface. A good app should make betting uncomplicated. Users should be able to navigate without too much trouble. Check the payment options provided. Mobile bettors should deposit and withdrawal money when they need to. A horse racing app should provide promotions, as well. Most sportsbooks keep the same bonuses they have on desktop. Others add exclusive offers for mobile users. So, confirm with the bookmaker. Ensure that you play on legitimate apps. Look up the registration status and reviews too. See what other punters think of the platform.
Convenience is the biggest benefit of horse racing apps. You can easily gamble on the go from your smartphone or tablet. An app is less cumbersome than a desktop site, and you can log into in seconds. A downside of mobile horse race betting is that bookmakers don't usually have all the offerings that are available on the desktop website. You might find that the available events are limited. Some apps don't provide quality live streaming. All in all, with the right app, you can enjoy stress-free horse race betting at your fingertips.
---
Top Ten Tips for Betting on Online Horse Racing
1. Free Bets – Open accounts with numerous sports betting sites to receive free bets. You are under no obligation to bet any more than you would with just one bookmaker and you will soon discover which site suits you best and offers the best value.
2. Best odds guarantee – If you take a price about a horse and the SP is better, most bookmakers guarantee that you will paid out at the better price. Check each website for details.
3. Compare prices – Once you have more than one online account, you can compare prices to make sure that you get the best value for your bet. Prices are usually online by late afternoon for the following day's racing.
4. Check going reports – The ground is one of the key factors in assessing form. Some horses prefer faster ground but very few excel in heavy ground. A sudden change in the going can drastically alter the complexion of a race.
5. Study the form – It is always worth taking a little time to study the form of the runners. Your ideal selection should have good recent form over the distance and on similar ground.
6. Keep a record – If you are serious about your betting, keep a record of your investments. This will not only make sure that you are aware of the overall profit/loss; it will also help to pinpoint your strengths and weaknesses.
7. Keep up-to-date – Just as you would follow your football or sports team, you should follow racing closely on a daily basis. You never know when a useful snippet of information will be helpful to you in placing future bets.
8. Ante-post betting – Always check the racing reports to confirm running plans before placing an ante-post bet.
9. Special bets – Check online regularly for the latest special bets which can include stakes returned on fallers and enhanced prices on big race favourites.
10. Never bet beyond your means – Betting for most punters is fun and helps to make sports more entertaining. By approaching it in a business-like manner and keeping a record of your betting, you will guard against any future problems associated with gambling. The website at begambleaware.org is listed on all sports betting sites and your first port of call for further advice.
---
Betway


Betway: Up to £10 In Free Bets Visit Site! Full T&Cs Apply! *New customers only. Min Deposit: £10. First deposit matched up to £10. 1 x wagering at odds of 1.75+ to unlock Free Bet. Debit Card & PayPal deposits only. This offer is valid for 7 days from your new account being registered.