The Ultimate Twitch Channel Points Guide – Everything Explained
Last updated: December 2, 2020 by Leon Marshal
esports fans need no introduction to Twitch, the go-to platform for live streaming. Well, Twitch is going to get better for a lot of fans with the introduction of Twitch Channel Points. Building on the community vibe, you can earn points just by watching streams, you can even gamble these points against other players. We explain all..
If you have ever played an esports game such as League of Legends, Dota 2, Fortnite or Rocket League, the chances are that you've also spent time watching others play the game. The average player also spends on average 1.5 hours a day watching others play; the majority of these players use Twitch to view the action.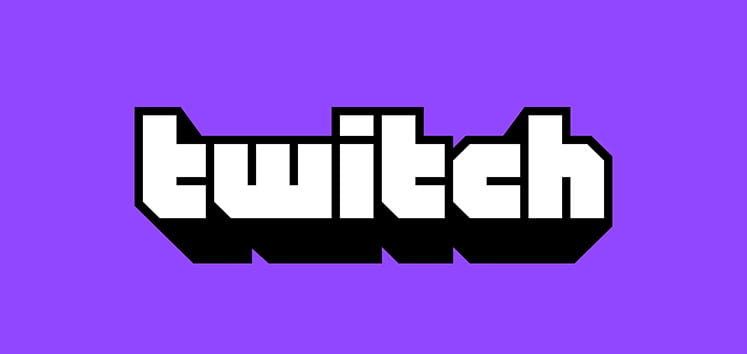 3.8 million streamers broadcast in February 2020 alone and these broadcasts were viewed by 140 million.
While on the surface, Twitch may just appear to a streaming platform such as YouTube, scratch a bit deeper, and you'll find a whole community with devoted fans and relationships formed online. When broadcasters are live streaming their games, members of the community get involved in the action, helping with tips, tactics or just to laugh when the player gets killed by a frag grenade.
In an attempt to further enhance the community aspect, Twitch has introduced to 50% of its broadcasters, Channel Points. Viewers can earn these points and use them to purchase exclusive Emotes, chat features or use them to gamble against other channel members in channel predictions.
---
How to Earn Twitch Channel Points
It's not difficult to earn channel points; all you need to do is watch broadcasts, but there are a few things you can do to earn points quicker.
It is possible to subscribe to a channel directly; these subscriptions generate funds for the broadcaster, and as a reward for supporting, you accrue points quicker. A $4.99 a month subscription earns you 1.2x, $9.99 1.4x and $24.99 doubles your channel points.
You do not have to subscribe or pay any money though as you also gain points as follows;
Watching – You'll receive 10 Points every 5 minutes of live viewing.
Active watching – You'll receive 15 Points every 5 minutes of live viewing
Twitch Raid – 250 Points received for being part of a Twitch Raid.
Follow – 300 Points received upon first following a channel.
Watch Streak 2 – 300 Points earned for tuning into 2 consecutive broadcasts of the same channel.
Watch Streak 3 – 350 Points earned for tuning into 3 consecutive broadcasts of the same channel.
Watch Streak 4 – 400 Points earned for tuning into 4 consecutive broadcasts of the same channel.
Watch Streak 5+ – 450 Points earned for tuning into 5 consecutive broadcasts of the same channel.
Points for Cheering – 350 Points received for your first Cheer in the channel.
Subscription Gift – 500 Points received for your first Subscription Gift.
As you can see from the information above, the fastest way to gain points is by ensuring that you follow your favourite broadcasters whenever they have new content. You can amass 1500 extra points just by watching 5 consecutive streams.
Another way to get those valuable points is to take part in Twitch raids. These are a chance for you to spread the word about your favourite channel. The broadcaster will announce a Twitch raid, and you'll all be transported to a stream that they have chosen. Twitch raids are a fun way to meet new people and also the chance to experience a different stream.
---
Twitch Channel Points Predictions
As sports betting fans, the feature we are most looking forward to is the introduction of Twitch channel points predictions as we can see plenty of possibilities, especially for esports streams.
The idea is simple; the broadcaster will ask a multiple-choice question, and you can bet on one outcome or the other.
As the streamer sets this question, the only limits are the imagination of the person running it. When playing Counter-Strike, it could be as simple as "will I get the first kill" to something more obscure like "will I shout Leroy Jenkins" during a World of Warcraft raid.
When a broadcaster starts a prediction, viewers will be shown a pop-up with the two options of the question. The cost in points to take part in the predictions game will be shown in the window; the broadcaster sets this amount and will vary between channels. A viewer can vote as many times as they want, providing they have the available points, and the total waged doesn't exceed 250,000.
Once a vote is cast, viewers will be displayed with a breakdown of the total votes cast so far; they will also see the total amount of points that have been wagered so far.
Unfortunately, Twitch has taken a soft launch approach with channel predictions, and at the time of writing, only 50% of broadcasters could enable them. The company's product analytics team randomly selected the broadcasters and Twitch state they hope to complete the full rollout by the end of the year.
---
Frequently Asked Questions – Twitch Channel Points
As many of our visitors are keen players, and bettors on games such as Counter-Strike Global Operations, Dota 2 and League of Legends, in this last section we will cover some of the main questions that have been raised about Twitch channel points.
What are Twitch channel points?
Twitch channel points are a virtual currency that viewers can earn by watching streams. You receive extra points by following streams, watching consecutive streams and joining Twitch raids. Subscribers of a channel earn channel points at a higher rate than non-subscribers. You can gamble Twitch channel points by taking part in predictions, a multichoice question in which you can win a share in the pot for predicting correctly.
Are Twitch channel points available for all esports streams?
Twitch is describing its launch of Twitch channel points as a "soft launch", and currently, only 50% of broadcasters and affiliates have the ability to activate channel points. The company has stated they intend to complete a full rollout by the end of the year. A broadcaster must also activate facilities such as channel points predictions so it may be a while before we see mainstream use.
Is Twitch channel points predictions gambling legal?
Using your channel points to gamble with other viewers is totally legal. The points cannot be exchanged for cash, nor can they be used to purchase subscriptions to a channel. They can, however, be used to buy special Emotes which could only be previously be gained by buying a subscription. Other perks that can be bought with points include chat options like highlighting your posts.