Horseracing Set to Return to France Behind Closed Doors
Last updated: April 30, 2020 by Leon Marshal
Horse racing in France is set to resume in the next two weeks after France Galop announced meetings would recommence on May 11. Racing was suspended in the country on March 17 due to the coronavirus outbreak.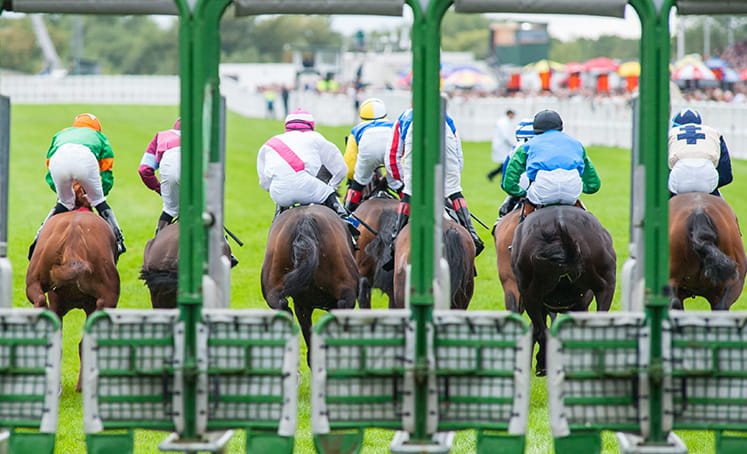 Strict new measures will be brought in to ensure the safety of participants with races behind help without spectators in an attempt to minimise the risk. Only the jockey, trainer and one groom will be able to accompany the runners, and until the end of May, only horses and support staff living in France will be able to participate.
A statement released by France Galop said that tens of thousands of French households rely upon racing and that the suspension due to the virus had deprived them of income from competitions. The statement describes racing as the 'raison d'être', which roughly translated means "reason or justification for being or existence".
France Galop's insistence that racing would resume, albeit without spectators, surprised many people, especially after the French prime minister seem to rule out a return to racing.
On Tuesday, Édouard Philippe, the French prime minister, announced a ban on sporting event till September. Speaking at an address at the National Assembly in Paris, he said that "the big sporting affairs cannot occur before September."
This announcement meant the end of the football season in France, and many expected the same to be valid for horse racing. However, France Galop chief executive Olivier Delloye responded to questions about Philippe's comments by saying;
As far as racing is concerned, there is not so much breaking news. Knowing that a couple of days earlier, we got support from the two ministers who are in charge of supervising the racing and betting industry, who expressed their support for the resumption of racing on May 11.– Olivier Delloye, France Galop CEO
From an English perspective, it appears that the France Galop chief's comments are at odds with what the French prime minister was saying, but in an interview with Sky Sports Racing, Delloye explained the situation.
He said, "You have to know that France Galop is not considered as a sports federation, so we are definitely not regulated by all the laws related to sport – we are regulated by the ministry of agriculture, so we are not really in the same situation as other sports.".
Adding, "So we stick to what our ministers in charge of supervising our industry are telling us, and they are telling us you can proceed with racing resumption on May 11. Provided you fulfil all the commitments you are taking as far as the security and safety of people involved in racing being respected".
Delloye said running the event without spectators would ensure the security and safety so he could see no reason why horseracing shouldn't resume. News of horseracing returning in France will no doubt at least offer hope to those involved in horseracing in the UK. Britain suspended racing on the 18th of March, a day after France, with Ireland suspending racing a week later. It was initially hoped that racing would resume on the 1st of May behind closed doors. This idea has since been ruled out, and the British Horseracing Authority has extended racing's suspension indefinitely.
---