BHA Staff Furloughed as Part of Emergency Plan
Last updated: April 2, 2020 by Leon Marshal
The British Horse Association has furloughed 200 of its employees, or 80% of its workforce as part of measures aimed at offsetting the costs of all racing cancellations. It is part of the emergenc plan the government has proposed as part of Covid-19 measures.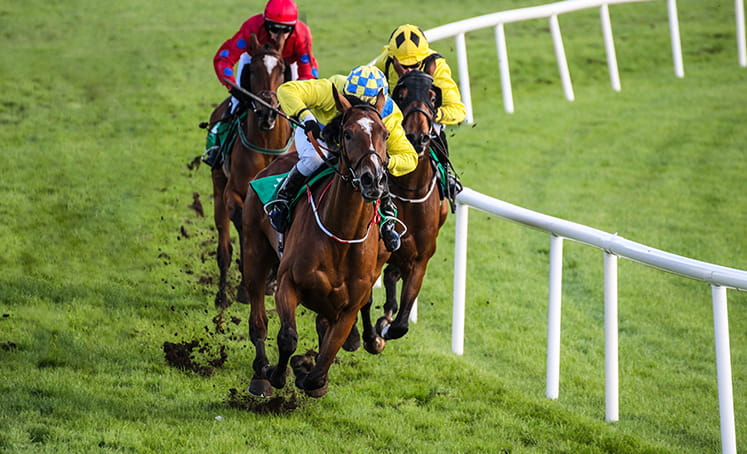 ---
Affected Staff
The staff that have been affected most are race day officials. This is to be expected considering the fact that there are no more races in the UK as of this moment. It remains to be seen when sporting events, in general, will be allowed to resume. It is safe to say that until this happens the staff members will remain furloughed.
Members of the head office are also expected to be affected. The Coronavirus Job Retention Scheme will guarantee all employees salary to 80% up to £2,500 per month. So there is some comfort for those who will be furloughed during this time. Overall the BHA believe these measures will save to £1 million a month, which is a significant portion of its annual budget.
---
Projects Paused for Now
All existing projects that the BHA had planned have been paused. Furthermore, any races set to take place the next month have already been cancelled and they have pledged to refund all ticket holders.
The BHA are hopeful racing can resume at the earliest date possible, with the 1 May the current date the suspension period is set to end.
The decision to furlough the staff was made by the boars, and BHA chair Annamarie Phelps said: "The Board was briefed on the impact of this crisis across the whole industry and took this into account in its decision-making… We were unanimous that the package of options agreed was the right way forward at this time."
In other news, the Racing Post was also suspended after the printing company, Spotlight Sports Group furloughed 90% of its staff. The sporting world, in general, has been hit hard, due to the fact there have been no events.
It remains to be seen how long this situation will last, but for the time being, staff remain on lockdown. Other betting alternatives are available at this time.