Mailbag – Our solutions to all your problems
If you have a sports betting question that you would like the answer to, we would love to hear from you! If you are thinking of a question, the chances are that other people would like to know as well! You can drop us an email at mailbag@bestbettingsites.co.uk and we will reply as soon as possible.
Q: Hello there! I'd love to start betting online but I'm not keen on using my credit card or PayPal account. I'm afraid that my details will be stolen. Are there any betting sites that accept Ukash? – Archie Williams, Leicester
A: Nice to hear from you, Archie. First, all your concerns regarding data privacy are pointless. All our featured operators are safe and sound, no need to worry at all. Anyway, back on topic, almost every online betting site you will see supports Ukash deposits. This method is good if you want to stay in control of your budget, because it uses pre-paid vouchers. In other words, you won't be able to deposit your whole bank account balance. However, one of the downsides of Ukash is that it's impossible to withdraw with it, so you will still have to provide the bookie you choose with your details prior to completing a cash out.
---
Q: Hello, guys! I'm new to betting on sports and want to test the water with some small stakes first. Are there any bookmakers that accept £5 deposits? – Ashley Lingard, Portsmouth.
A: Hello, Ash. No, you really don't need to break the bank right away. Some of the betting sites we've reviewed (including Ladbrokes) have the minimum deposit limits you asked for. Please remember that bookies usually accept fivers only from credit and debit cards. That means you will need to deposit at least £10 if you want to use some alternative payment method.
---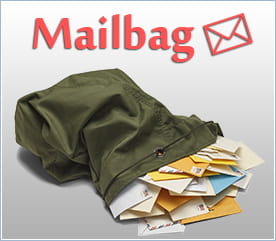 Q: Hi! I'm a regular punter that had enough with last-minute frustrations for my bets. Last week my 4-fold was trashed by a soft penalty in the 90th minute!! In order to prevent this from happening again I've considered this in-play cash out option for some time and now I'm totally going for it. At which bookmaker do you think it's best to try it? – Ray Johnson, Scunthorpe.
A: Alright, Ray! We feel you bro, as punters we've found ourselves regularly in your position over the years. Live cash out or Close Bet is a really nice solution if you feel things are about to go south. From our featured bookmakers you can find that feature at BetVictor and Paddy Power. Their services are practically identical, but we give BetVictor a slight edge, due to their overall supreme live betting services. Enjoy your early cash outs but remember there is another side of the coin. You will lock in some profits, but the odds will be lower and you will be left fuming if your selection wins in the end.
---
Q: Hi Guys, are all betting sites the same? During the adverts in the footy there are loads advertising football bets, do you recommend one in particular? -Andy Fraser, Stoke.
A: Hi Andy – Thanks for your email, There are indeed loads of adverts. Must admit to having a liking for the Ray Winstone, "you're the Daddy" one… Many of the bookmakers that advertise have very similar offers and you can get a good price boost during live play. Our particular favourite for football bets is BetVictor who consistently have some of the best Premier League odds. Like we have mentioned in our reviews it is good to have a few accounts with different bookmakers to take advantage of any special offers.
---
Q: Hi there, 99% of my bets are accumulators. I know they don't have the best value, but I like to win big with small stakes (who doesn't). Anyway, my question is: Which online bookmaker has the best ACCA bonus? Anthony Dane, London.
A: Hello Anthony and thank you for your question. A lot of online bookmakers offer promotions that give additional value to your footy accumulators. Paddy Power's ACCA Bonus Coupon will give you 20% on top of your five-folds, which is notably better than BetVictor 10%. However if your multiples often include 6 selections or more you should better side with BetVictor, the bonus may reach the astonishing 100% for a 15-fold. Another advantage of BetVictor bonus is that it covers all major European leagues, unlike Paddy Power's which is for English football only.
ACCA Insurance is another popular kind of Bonus among the best betting sites. As the name suggests, once again it concerns your football accumulators and it's purpose is to reduce the frustration from your losing stakes. The operator will usually return your initial stake as a free bet if your accumulator lets you down just by 1 leg. BetVictor (both teams to score) and William Hill (each way) are perfect examples for betting sites with such promotions.