Djokovic and Halep Crowned Champions of Wimbledon
Last updated: July 16, 2019 by Leon Marshal
Wimbledon came to an end with one of the most dramatic men's finals of all time. Djokovic triumphed against Federer, in what can only be described as an epic. In the women's final, Halep overcame Serena to win her first Championship.
The men's final was the longest ever singles final in Wimbledon history, and the very first that finished in a fifth-set tie break. The match ended 7-6 (7-5), 1-6, 7-6 (7-4), 4-6, 13-12 (7-3), and totalled four hours and 57 minutes. It was an incredible match and one where Djokovic only won due to his prowess in the tie break. Federer will be left to rue missed chances, he had led Djokovic 8-7 and 40-15 on serve, with two Championship points at his beckoning. He didn't utilise them, and the Serb fought back.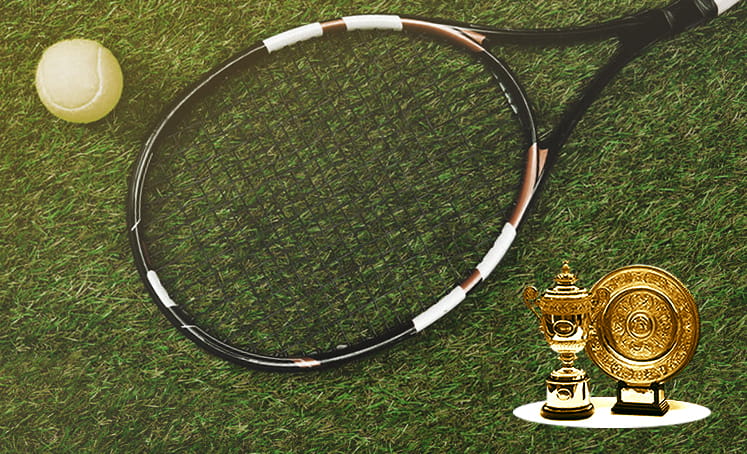 It must be said that Djokovic showed great resilience in finding the strength to come back from there, but nevertheless, it seemingly looked to be in Federers hands at one point. Overall, the only difference between these men was a few points at the end of the set, a cruel way to decide the tournament.
In the women's final, Simona Halep absolutely crushed Serena Williams in 56 short minutes, to win 6-2, 6-2. It was her first ever Wimbledon title and her second Grand Slam after the 2018 French Open. She absolutely dominated the match and meant Serena had to wait for her 24th Grand Slam. She has now lost three finals in the past 12 months. It seems as though expectations played on Williams' mind. On the other hand, Halep was once known as a 'choker', but played with a freedom rarely seen on the court, and deserved the victory.
---
Look Back at the Tournamnet
Elsewhere, the women's doubles title was won by Barbora Strycova and Hsieh Su-wei, winning 6-2, 6-4 against Gabriela Dabrowski and Yifan Xu. Strycova had made it to the women's singles semi-finals, and now she added this to her crown.
The mixed doubles saw Ivan Dodig and Latisha Chane win 6-2, 6-3, against Robert Lindstedt and Jelena Ostapenko. Andy Murray and Serena Williams had competed together in this sector but were only able to reach the quarter-finals before being knocked out.
In the men's doubles, Juan Sebastian Cabal and Robert Farah beat Nicola Mahut and Edouard Roger-Vasselin in a very long match. It finished 6-7 (5-7), 7-6 (7-5), 7-6 (8-6), 6-7 (5-7), 6-3. It lasted four hours and 56 minutes. It was a thriller and please the centre court crowd, but it meant the women's doubles had to be postponed until the day after!
The men's wheelchair singles was won by Gustavo Fernandez, and the women's wheelchair singles by Aniek van Koot, who also added a doubles trophy to her cabinet.
One of the story's of the tournament was Coco Gauff, the 15-year-old, who made it all the way to the fourth round before being knocked out by the eventual champion Halep. She received many accolades for her run, including from Serena Willaims who believes she is an 'absolute star'. Many think that she has the potential to be a top-10 player, but at such a young age it is hard to predict. Even so, the memories she gained in the tournament will last her a lifetime and she certainly won many hearts with her incredible performances.
The best Brit of the tournament was Johanna Konta who made it to the quarterfinals, before being knocked out by Strycova in a tepid display. She had gone is as the favourite but seemingly wilted under the pressure. The wait for a new British champion continues. Overall, another year at Wimbledon flew by, and the tennis stars will now be looking to the US Open.