Will Spieth or McIlroy Win More Majors?
Last updated: August 4, 2017 by Leon Marshal
After Jordan Spieth's incredible win at the Open Championship, it was inevitable that we would see intense speculation about his potential place among the pantheon of all-time greats.
While this discussion is certainly premature, the 23-year old Spieth is worthy of such lofty considerations. After all, his win at the Royal Birkdale course enabled him to join Jack Nicklaus as the only player to secure three different majors before the age of 24, and he will have a chance to become the youngest ever to complete a career Grand Slam (beating the indomitable figure of Tiger Woods into second) at the PGA Championship later this month.
Woods' own career trajectory highlights the perils of lauding potential greatness, however, while Spieth may also take note of how his peer Rory McIlory has fared since his last major triumph in 2014. At the time, the Ulsterman had won four majors by the tender age of 25, but he has endured a frustrating time at all of the Grand Slams since.
In this post, we will look at the two players, and ask which one is likely to win the most Slams during the course of their career?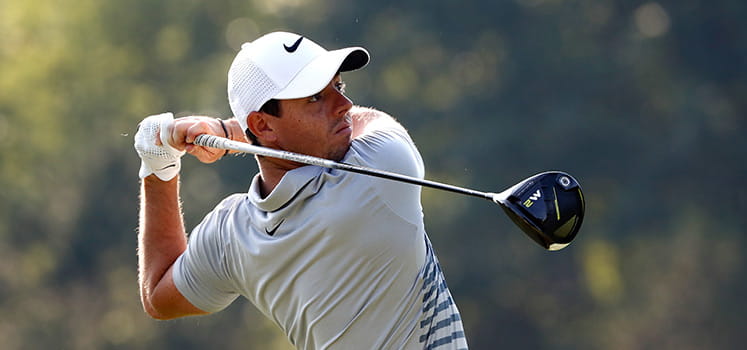 ---
The Story So Far
The nature of Spieth's superb win highlights his main strenghth, which is an unusual level of courage and mental fortitude. The youngster appears to have heeded the harsh lessons of his Masters melt down 15 months ago, when a quadruple-bogey at the 12th saw him blow a seemingly invincible five-shot lead. Having gone through such an experience and still rising to challenges posed during the final five holes of the Open, Spieth has clearly developed an intangible mental strength that affords him a competitve edge over his rivals.
Spieth's game is also built on economy and effiency, which arguably represents a more sustainable model that McIlroy's athleticism or imperious ball-striking. Remember, the American is the second fastest to win three legs of the career slam after Nicklaus, having taken just 18 major appearances to achieve this goal. With mental resiliance and a solid game that remains enduringly consistent, he appears to have the specific skills required to overcome the more powerful and upredictable Ulsterman.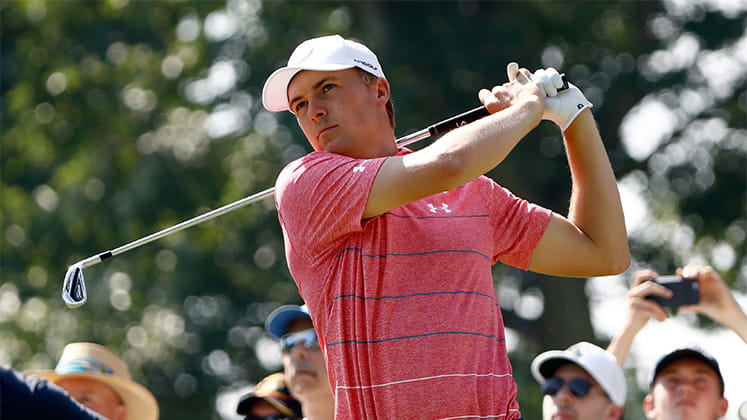 ---
Can Spieth's Economy and Mental Strength Overcome McIlroy's Ball Striking?
While nobody can doubt Hamilton's ability to dominate races and his rivals, the Englishman will ultimately need to apply his skills more consistently if he is to claim a fourth Drivers' Championship. This is what truly let him down last season, and it could well be his downfall again against an experienced rival of the calibre of Vettel.
We think that the decisive factor may well prove to be the performance of the Mercedes engine, which also failed Hamilton badly last year. If it can continue to compete aggressively and consistently against Ferrari, Hamilton undoubtedly has the edge and is more than capable of justifying his current odds of 5/6.
The Last Word
Spieth holds a clear edge over McIlroy for now, while his career trajectory has risen steeply this year regardless of whether or not he completes the Career Slam at the PGA Championship. If he can remain focused and continue to showcase the efficiency that defines his game, he is probably the bookmaker's favourite to win more major titles than McIlroy at this stage.
Sport is a cruel and ruthless master, however, as the sad and sustained decline of Tiger Woods during the last decade underlines. Neither player can therefore take anything for granted in the pursuit of further honours, particularly with the current tour arguably being the single most competitive of all time.