Will England Prevail in the ICC Trophy?
Last updated: June 13, 2017 by Leon Marshal
In many ways, this years' ICC Champions Trophy has been slightly underwhelming. From inclement weather to a series of surprisingly low-key batting performances, the tournament has failed to ignite in the way that many expected.
Despite this, pre-tournament favourites and host nation England have progressed serenely to the semi-finals, where they will meet Pakistan on Wednesday.
So, can they achieve their first ever win at a major, 50-over tournament, or will one of their rivals prevail at the Oval at the weekend?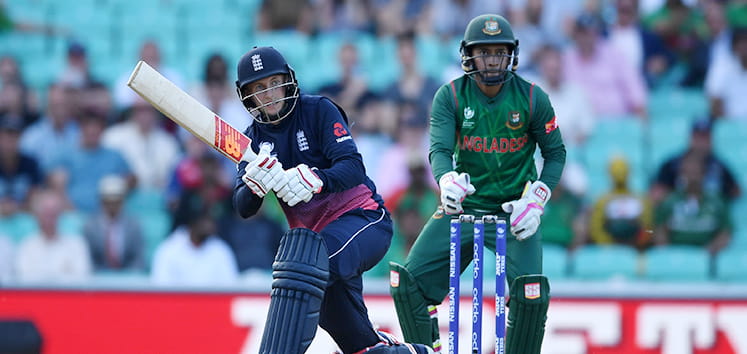 Who Are England's Opposition?
England's comprehensive defeat (and elimination) of Australia in the group stage compelled many experts to reiterate the Three Lions' status as favourites, but the bookmakers have assumed a slightly different point of view. In fact, they have made England and India joint 13/8 favourites to win outright, after the Indians thrashed a shambolic South African outfit by eight wickets in their last outing.
The bookies have probably got it right too (they usually do), particularly when you consider India's limited overs pedigree and the depth of their squad. The widely-accepted notion that England have a distinct advantage in damp and humid conditions has also been challenged in the last two weeks, with three Asian teams competing in the semi-finals and the 50-over restriction negating the impact of inclement weather.
Outside of these two, Pakistan and Bangladesh will also retain hope of winning the title. The former have a reputation for rising to the occasion, while their tight and impressive victories over South Africa and Sri Lanka in a tight group have underlined their big game credentials. As for Bangladesh, their group of talented and perennially-young squad has finally begun to realise their true potential, particularly if their five-wicket win over New Zealand is anything to go by.
So while an England vs. India final is the most likely outcome, it is far from assured. England will need to get more from their top order batsmen if they are to lift their maiden title, for example, with the Three Lions having been far too reliant on Eion Morgan and the talismanic Ben Stokes for their runs. India's bowling also needs to maintain its consistency, although this played a key role in the recent win against South Africa.
---
The Bottom Line: Can England make history?
From England's perspective, some concerns may also be raised by their defeat in the ICC Champions Trophy final back in 2004. Back then, England were two wickets away from beating the West Indies at the Oval, before a ninth wicket stand of 71 propelled their rivals to a thrilling win with seven balls to spare.
Such demons must be forgotten if England are to overcome India in any potential final, never mind beat a resilient and maverick Pakistan outfit in Cardiff. Fortunately, no players remain in the fold from that unforgettable final 13 years ago, so England's young and fearless side can play with the freedom required to achieve their goals.
Ultimately, the Three Lions deserve their status as slight and marginal favourites, although few would be surprised if India were left lifting the trophy on Sunday night.