Why Tottenham May Represent Great Value for the Title
Last updated: August 11, 2017 by Leon Marshal
On the face of it, it may seem like nervous times for Tottenham fans at present.
This undermined the Proteas during all three of their defeats, while England also failed to showcase any kind of grit when being thrashed by 340 runs during the second Test match.
Despite this, Spurs still boast one of the best starting line-ups in the Premier League, and are arguably better value to land the title than at any point in their recent history. Here are three reasons why: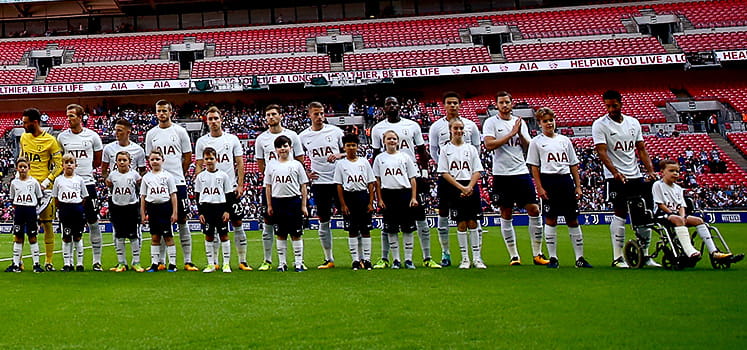 1. Spurs are Considered as Outsiders for the Title
Let's start by getting down to the brass tacks: despite finishing second with 86 points and boasting the best goal difference last season, Spurs are as long as 10/1 with some bookmakers to win the title this season.
These odds offer huge value to punters, particularly given that the club has retained the core of the playing squad that performed so superbly last season. Blessed with pace, energy and tremendous creativity, the chemistry in the squad is also electric and remains unperturbed by the loss of Walker or the perceived disenchantment of Rose.
Make no mistake; if Tottenham can retain their stars while adding a couple of new players to the squad prior to the summer transfer window closing they will be well-placed to realise their full potential and claim the club's first top-flight title since 1961.
---
2. Ross Barkley Could Prove to be a Catalyst for Spurs
One player that Spurs continue to be linked with is Everton's talented young playmaker, Ross Barkley, who is keen to pursue his future away from Goodison Park. While the midfielder has performed inconsistently over the course of the last 18 months, he remains a huge talent who could serve as a catalyst to transform Spurs from contenders to title winners.
Barkley would bring considerable diversity and creativity to the Spurs' engine room, which is brimming with power and athleticism, but lacking in guile. Pochettino's stated desire to sign Barkley and convert him into a central midfielder seems to reaffirm this, with the star's vision and ability to carry the ball from deep adding a new and decisive dimension to Tottenham's playing style.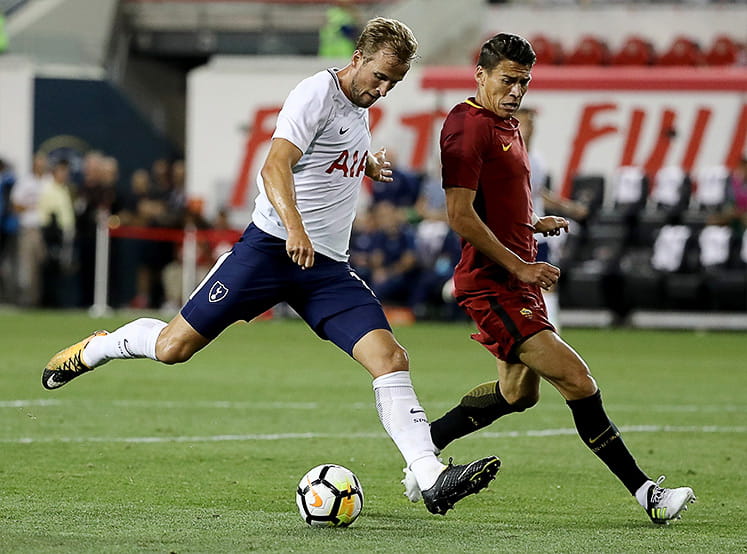 If you squint, Barkley's purposeful running style and explosive shooting is also reminiscent of the great Paul Gascoigne, which only serves to make him an even more natural fit at White Hart Lane.
While Spurs may have to adapt their wage structure to accommodate Barkley, this is the type of signing that could make a huge difference to their performance this season.
---
3. Spurs' 'Holy Trinity' Will be Even Better This Season
In football circles, the term 'Holy Trinity' is often used to describe the great Manchester United trio of George Best, Bobby Charlton and Denis Law. Spurs have their own incarnation in the modern age, however, with Christian Eriksen, the precocious Dele Alli and last years' Golden Boot winner, Harry Kane, combining to devastating effect last term.
These four plundered 69 goals in 136 appearances last season, while their understanding, link-up play and interchanging of positions caused significant problems for opposition defences. When you also consider that the intelligent and understated Korean star, Son Heung-min, also contributed 21 goals in 47 appearances by himself, you have a potent attacking line-up that has the ability and meld of skills to put any defence to the sword.
The combination of guile, pace and movement that these players provide is truly outstanding, while they are only likely to improve in the coming season.
Not only does this mean that Spurs' Holy Trinity will officially become a royal quartet in the months ahead, but it also suggests that Tottenham will once again compete for the league title.