Why Jose Mourinho is the wrong choice for Manchester United
Last updated: June 2, 2016 by Leon Marshal
It would be fair to say Manchester United were proud to announce Jose Mourinho as their new manager, if the constant flow of #WelcomeJose tweets from the official United Twitter account are anything to go by.
Jose's previous trips to Old Trafford, optimistic fans' thoughts on the new boss, his tour of the training complex, the legends' view, Mourinho's memorable quotes, the photo gallery, the dedicated #WelcomeJose section of the website and an awkward meeting with club legend Bobby Charlton are all archived forever manutd.com.
But is Mourinho, who has seemed strangely destined for this job since he hared down the Old Trafford touchline celebrating victory as Porto boss in 2004, the right man for United in 2016?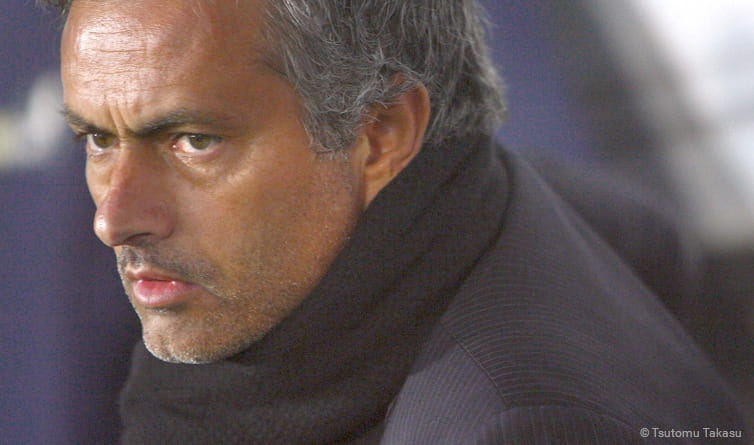 This is Liverpool's first appearance in a major European final since their 2007 defeat by AC Milan in the Champions League final and, following their rousing 3-0 win over Villarreal in the semi-final second leg, spirits are high at Anfield.
Past his sell-by date
Most top-class managers get 10 years at the top before their star starts to fade. Marcelo Lippi, Fabio Capello, Bob Paisley, Ottmar Hitzfeld, Rinus Michels and other great managers tended to deliver around a decade of sustained success before the chain of success became less frequent.
It's often down to mental or physical fatigue setting in or simply because ideas around tactics and strategy move on, leaving great managers behind and as a new crop of coaches take the game forward. The managers that are able to buck this trend, reinvent their teams and continue to be successful beyond a decade are the truly great ones, and the longevity of Sir Alex Ferguson is what made him truly extraordinary.
But Mourinho, as much as he wants to think so, is no Ferguson. The Portuguese's CV is certainly impressive, of that there can be no doubt. Two Champions League titles, seven league championships and seven domestic cups in four different countries speaks for itself. But how much of that success has come in the past five years? The lion's share of Mourinho's success came between 2003 and 2010, his peak years in management.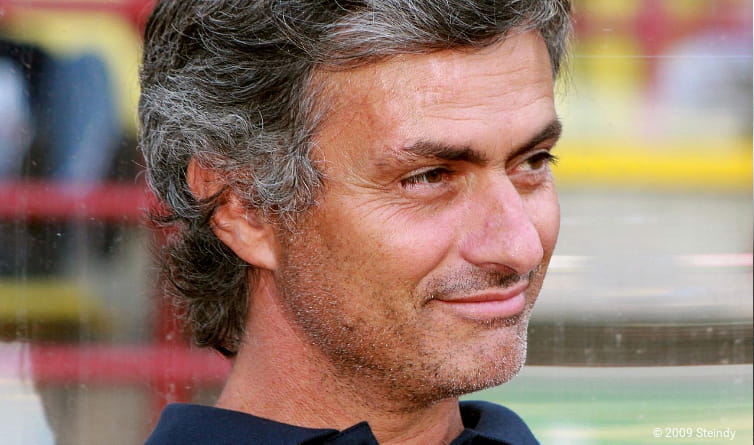 The latter years, since he took over at Real Madrid in 2010 until his appointment as United boss this year, have been far less prolific and punctuated by a loss of control rather than his collecting of silverware. The Tito Vilanova eye-gouge and the Eva Carneiro debacle at Chelsea have shown that Mourinho is not maturing with age, quite the opposite, and the stain on his CV that was his largely fruitless three years at Real Madrid has eaten away at him ever since.
Mourinho's Chelsea team that triumphed in the Premier League in 2014/15 were a brilliant team miles ahead of anyone else in England that season, but an ugly exit to Paris Saint-Germain in the Champions League proved that on the biggest stage, Mourinho has been struggling to live up to the European triumphs that were delivered throughout his early career. Indeed, a couple of league titles and domestic cups in six years at two of the biggest clubs in the world – Real Madrid and Chelsea – is hardly a successful return of investment.
Mistrust in youth
Jose Mourinho is famously bad at developing youth players, preferring to place his trust in established, experienced players that are already the finished the article. Perhaps this is why his longest tenure at any club remains three seasons; Mourinho is certainly not the man you employ to build a dynasty.
The appointment of Mourinho has all the hallmarks of a short-termist approach, particularly given how Louis van Gaal, for all his fatal failings, brought United's most exciting crop of youngsters since the class of '92 to the fore. Whether Van Gaal was forced to play them or not, the Dutchman at least had United's long term in mind.
You can forget that with Mourinho. Given the same injury crisis Van Gaal faced in January 2016, Mourinho would have wasted no time dipping into the transfer market to plug the gap. Marcus Rashford, Timothy Fosu-Mensah or Cameron Borthwick-Jackson would have all struggled to get anywhere near the first team under Mourinho, and given United's long tradition of developing their own talent, Mourinho will have to make fundamental changes to his philosophy if he's not to alienate himself from Old Trafford traditionalists.
Mourinho cannot avoid playing Rashford, who has been one of the most exciting young breakthroughs in the Premier League this season, but improving the game of a young player is not where Mourinho excels. Indeed, it's his Achilles heel and how he handles the pressure of playing the rising stars while keeping United on track for the top four and more silverware is where he could succeed or fail.
The Mata Dilemma
Jose Mourinho doesn't like Juan Mata. He sold him as soon as he could bring in the more industrious Willian at Chelsea and had a public falling out with him after the Spaniard was subbed by Mourinho during a game at Tottenham Hotspur.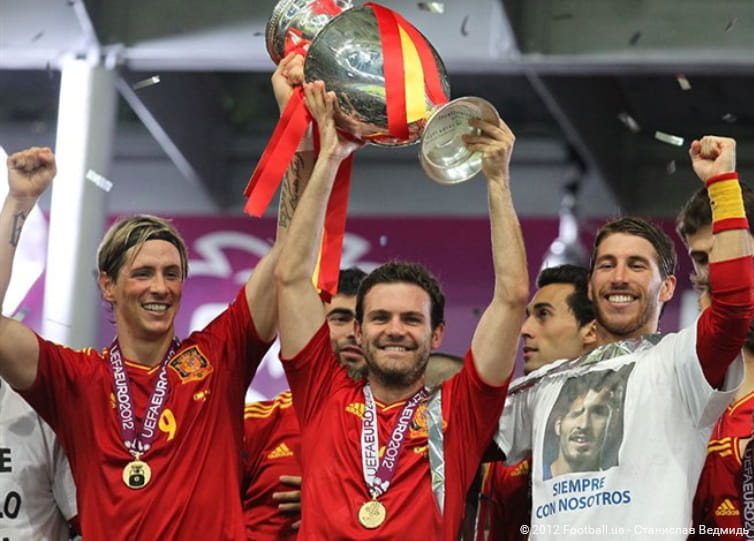 Mata, despite being one of United's brightest players under Van Gaal and one of their few sources of creativity, is deemed not to work hard enough by Mourinho, who prefers his attacking players to be just as committed to defending as his defenders. This is not Mata's game, and among the ubiquitous delight at Mourinho's Old Trafford appointment, Mata will quietly be very anxious about his future. He would be right to feel that way, and has already been linked with a move away from Manchester.
If Mata is not sold, it will be another test of Mourinho's ability to keep a happy dressing room as Mata will expect to play every week, and given his performances, he deserves to.
Mourinho's character
Mourinho's ability to mesmerize, even manipulate, some Chelsea fans into believing anything about referees, the media, his own players and management will not work at Manchester United. Unlike Chelsea, the Red Devils have a history of unrivaled success in the English game to fall back on in addition to a hard-core global supporter's base that might be the largest on the planet. The contrast between Mourinho's bitter personality and the bright figure of Jürgen Klopp at United's largest rival Liverpool could also cause the Red Devils grief and embarrassment.
Mourinho seems forever tarnished by his experience in Spain, where he was unable to win a Champions League title with Real Madrid and bring Barcelona's empire crashing down as he yearned.
His three years at Real Madrid garnered a single league title and a Copa del Rey and saw his personality flip from endearing arrogance to snearing bittnerness, even paranoia that everyone was out to get him and his team. Mourinho, 52, will have to grow up fast at United as there will be no pulling the wool over anyone's eyes at what remains one of the biggest clubs in world football. Fail, and it will be his failing – no one else's.
At Manchester United, Mourinho will find a fan base accustomed to success and in many ways more versed and sophisticated about European football than Chelsea's supporters. He will find supporters that won't be mesmerized by his previous accomplishments, his taunting of rivals or the mind games he plays with the media. Most importantly, he will find supporters focused on aesthetics. Winning is important, no doubt, but how you win is as critical. Entertainment will not be sacrificed for pragmatism unless you are winning every trophy in sight, something Mourinho is unlikely to do with the Red Devils. Are we more likely to see a Mourinho dynasty or a Mourinho meltdown at Old Trafford? Time will tell.