Why it May Be Mourinho's Title This Season
Last updated: July 28, 2017 by Leon Marshal
If you have caught a glimpse of Jose Mourinho's Manchester United this season, you could be forgiven for experiencing a sense of deja vu.
More specifically, the Portuguese appears to be building yet another team with title-winning potential, with United having excelled on their U.S. tour and new signing Romelu Lukaku already showcasing his potency while looking a snip at £75 million.
So, although United are only third favourites with the bookmakers at a generous price of 10/3 , here are three reasons why we think it could well be Mourinho's year: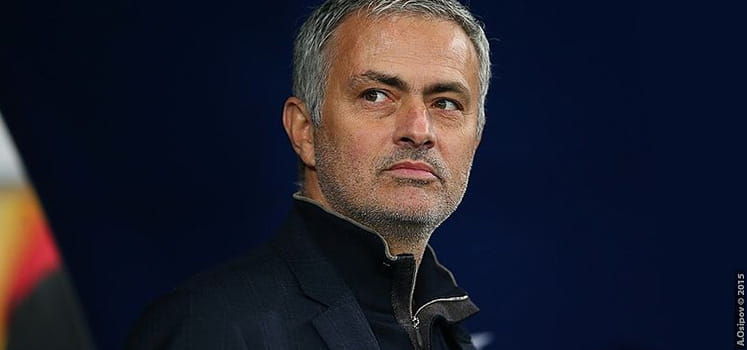 ---
1. Mourinho Has Always Won a League Title During His Second Season
While many have doubted Mourinho's pedigree over the course of the last two years, his various managerial stints across the globe have always shared a similar trajectory. More specifically, the Portuguese lays a foundation while usually winning a fringe trophy or two during his first year in charge at a club, before he hits the ground running in his second season and lands the respective league title.
History supports this, with the Portguese having won a league title during the second season of every managerial role that he has held. This is a testament to Mourinho's methodology, and his ability to mould players and unite them in a series of shared and common goals.
Although there is every chance that this impressive run will come to an end in the increasingly competitive Premier League, Mourinho is clearly well-placed to inspire a title charge.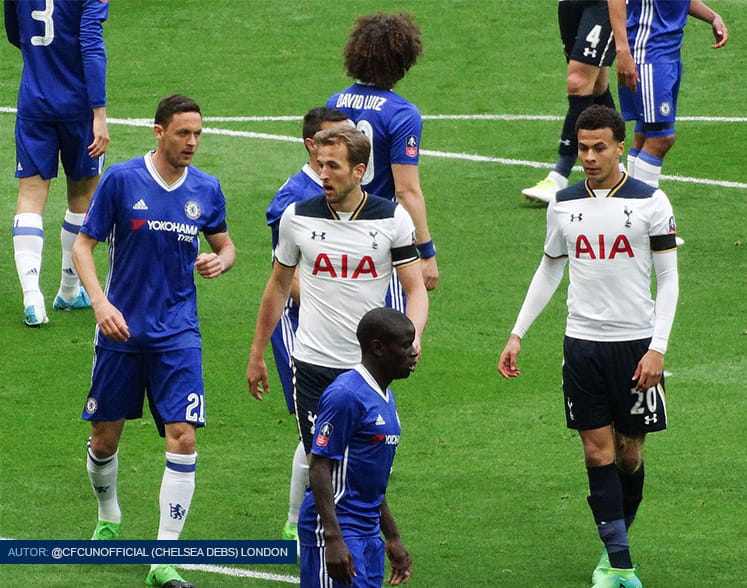 ---
2. United's Squad is the Strongest in the League
Root and Bayliss will point to the Three Lions' 211-run performance in the first test against South Africa as proof of the ability that exists within the side, and there is no doubt that England's daring brand of cricket will deliver both dominant wins and heavy defeats. To call England inconsistent is kind, however, as they are losing far more than they win and this suggests that now is the time to address the challenges at hand and alter the approach.
This may require a number of personnel changes, particularly in terms of the batting line-up and the balance of the side. Playing six bowlers and too many all-rounders has clearly weakened the batting, for example, while a middle order of Root, Bairstow, Stokes and Ali is far too explosive and one-paced. The technical deficiencies of Keaton Jennings and Gary Ballance are also hindering the top order, making it impossible for England to build a foundation at any stage during an innings.
So, while there is much to do, understanding and accepting the issue remains England's most importance challenge. After all, while calypso cricket is great, the collapso alternative is far less appealing and the team can no longer rely on valiant counter-attacks to win test matches.
3. Lukaku Will Turn Frustrating Draws into Landslide Wins
Of the two criticisms that have been levied at Lukaku since his £75 million switch to United, one is short-sighted and the other is irrelevant. In terms of the former, it has been argued that Lukaku lacks true top-level experience and has an inconsistent first touch, but it is clear that these are areas in which the young Belgian can improve considerably and quickly by playing and training with world class teammates.
The latter relates to the suggestion that Lukaku is a flat-track bully who only performs against lower and mid-table clubs, but there are two main issues with this observation. Not only are top-of-the-table clashes generally tight and cagey affairs, for example, but this will be the very first season in which Lukaku will play against the elite sides of the EPL while also representing one. This will provide a far grander stage on which he can perform, and increase his chances of scoring and contributing against the top teams.
It can also be argued that United need a flat-track bully after the trials of last season, where so many points at home during games in which the Reds dominated but were unable to covert countless chances. If Lukaku can turn these stalemates into convincing wins, the Reds will be well and truly in the title race come the end of the season.