What Are the Odds on a McGregor Win?
Last updated: June 22, 2017 by Leon Marshal
Given that Floyd Mayweather and Conor McGregor are expected to earn upwards of $100 million each during their Las Vegas bout on August 26th, you would think that the contest would have been welcomed across the globe.
While fans have reacted well, however, many fighters on both sides of the divide have expressed their dismay, with Lennox Lewis the latest to suggest that he cannot take the bout seriously.
Much of this relates to McGregor's status as a novice boxer, of course, with Mayweather the overwhelming favourite to school his UFC rival in eight weeks time. But what are the odds of a McGregor triumph, and can he hope to pull off a memorable win?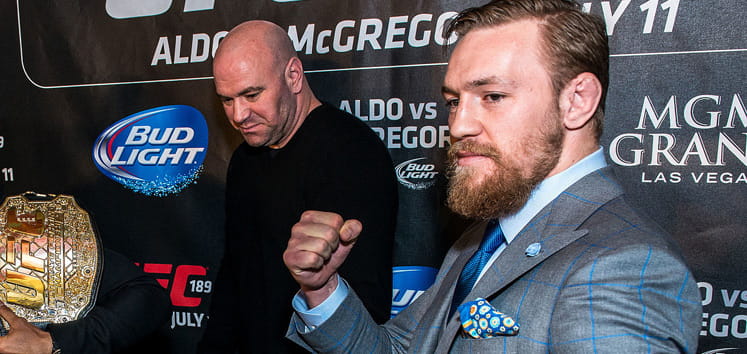 ---
The Odds, the Facts and the Simple Truth
The bookies seem to share the view of former boxers such as Lewis and Ricky Hatton, with the undefeated Mayweather 1/9 with some providers to come out on top. Conversely, you can find odds as long as 6/1 on McGregor claiming a win, reaffirming the challenge facing the irrepressible and charismatic Irishman.
The odds are undeniably fair, particularly with McGregor being the contender who is switching sports in a bid to make the fight happen. He has never boxed professionally and was only granted a license earlier this year, whereas Mayweather has 49 wins from 49 bouts and has earned distinction as a four-weight champion.
Even stylistically, Mayweather appears to have the tools to beat McGregor. While the Irishman is known for powerful and precise punching in the UFC, his aggressive style seems tailor-made for a fighter whose career has been built on rapid footwork, resolute defence and excellent counter-punching.
Whichever way you look, you see nothing but omens pointing towards a comprehensive win for Mayweather in Vegas.
---
Does McGregor Have Any Chance??
In making a case for McGregor, you need to take a step back and adopt a more objective stance. The Irishman's promoter and UFC President Dana White has led a chorus of voices suggesting the McGregor's incredible self-belief and precision punching have the potential to surprise Mayweather, and while this has been dismissed as partisan bias it could also be viewed as an important insight from those who know the fighter best.
Then we have the fact that McGregor is a southpaw, which is a style that Mayweather has typically had some issues with during his career. The debate remains as to whether this is a serious concern or little more than an incidental footnote in the American's career, but it is fair to say that his most contentious and keenly-contested bouts came against left-handers like Oscar De La Hoya. McGregor will be keen to expose this with rapid hand speed and swift combinations, although whether he has the skills to achieve this at such an exalted level have yet to be seen.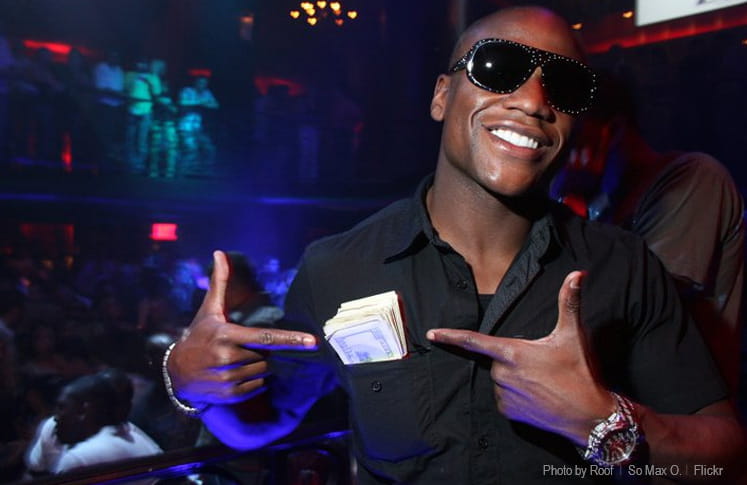 ---
The Last Word
There is a clear case to be made for McGregor, particularly given the indefatigable belief he has in himself. When allied to his hand speed and southpaw stance, it is not completely outlandish to suggest that he is capable of springing a surprise in August.
He remains a boxing novice, however, and no amount of self-belief alone will be enough against an incredibly talented counter-puncher who has a perfect career record and 20 years of elite-level experience in the sport.
In this respect, the biggest question will revolve around whether or not a 40-year old and semi-retired veteran like Mayweather can compete at his best. If he can, this fight may well be over before it has even begun.