UEFA Euro 2020 Qualifying Build Up
Last updated: March 22, 2019 by Leon Marshal
It's that time of the season again, international fixtures have returned and we have to place our domestic passions aside for the weekend. England face-off against Czech Republic on Friday night at Wembley, and then its an away leg against Montenegro on Monday night to wrap up the weekend. With multiple injuries and a lineup full of young talent, it will be fascinating to see if this new-look England outfit reap the success that so many pundits are anticipating.
A big omission from these two matches will be Marcus Rashford. The young lion from Manchester, Rashford is currently suffering from an ankle injury and will be unavailable for selection. Gareth Southgate certainly has a lot at his disposal though. There are several new faces in the England locker room this weekend. Jadon Sancho has been lighting up the Bundesliga all season scoring and assisting goals at Borussia Dortmund who find themselves in a title-challenge for the first time in years. Another player that many England fans will be keen to see is Callum Hudson-Odoi, as Southgate said "There is a real competition for places" – and that is exactly what has been missing at times.
In the heart of midfield, England will also be looking at young West Ham starlet, Declan Rice. The defensive midfielder recently announced his commitment to play for England over the Republic of Ireland, something that Southgate immediately reacted to by selecting the talented youngster. With lots of strong performances under his belt so far in the Premier League this season, Rice will be looking to bring the calming and composed defensive play that England have often lacked in recent years. This could be a crucial player for the country's footballing ambitions going forward, so watch his progress closely.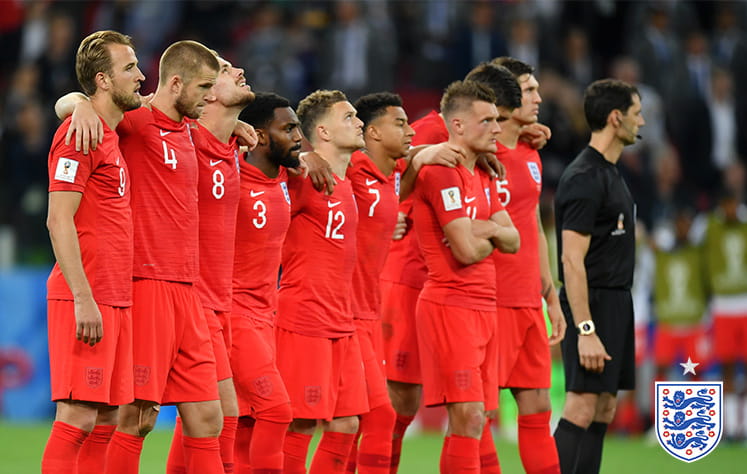 ---
The Era of the Young Lions
There has been of excitement in the England camp since the promising performance at the World Cup. The boys did a lot better than anybody expected, reaching the Semi-Finals and performing the way they did was a huge uplift to the whole camp.
Now it is the era of the young lions. There is a lot to be excited about going into these fixtures at the weekend. The new-look England team will be looking to find their rhythm and see if there is a potential partnership between the talent coming through.
An opening match at home to Czech Republic will be welcomed by the England camp. In front of their home fans at Wembley England will surely glide through the gears and gradually increase the intensity on a weaker opponent. There really is only one expectation from this fixture and that is a convincing victory from Gareth Southgate and his men.
If England can win both of these games, they will be in a strong position going forward in this competition. The tournament due to start next year will be the first competitive international meeting of some of the worlds best players, and may very well be the time England can lift some silverware in the face of some seriously talented opponents.
---