Top 10 – Did you know?
Every person that is into football enjoys reading statistics. No, not the long, tedious stories that tell us about a cup final played in the 19th century. The really inspiring facts that make you smile, the ones that you really find interesting and you are willing to share with your mates. This article is all about them, read on and be amazed and when you win the local pub quiz don't forget where you heard the answer….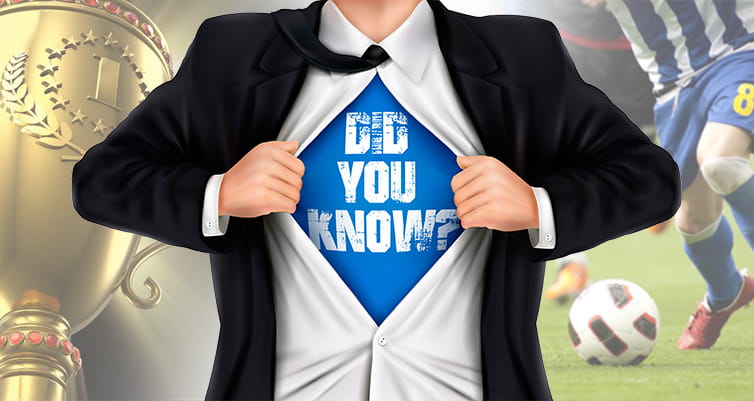 10) Did you know? The First Premier league goal awarded by goal-line technology was scored by Edin Džeko in the 14th minute of the Premier League game between Manchester City and Cardiff City on 18 January 2014.
9) Did you know? The player with the most career league appearances:1,005 (849 in First Division), is Peter Shilton (1966 to 1997)
8) Did you know? The player with the most career top flight league appearances at one club: 672, is Ryan Giggs (Manchester United, 1991 to 6 May 2014)
7) Did you know? That the Oldest player in the English League is Neil McBain, who was 51 years and 20 days young! (for New Brighton v. Hartlepool United, 1947)
6) Did you know? The Youngest hat-trick goalscorer was the legendary Trevor Francis who was 16 years and 317 days (for Birmingham City v. Bolton Wanderers, 20 February 1971)
5) Did you know? That the most consecutive league games without a loss at home is 86 by Chelsea (Premier League, 20 March 2004 to 26 October 2008)
4) Did you know? The word "Soccer" is an 1800s slang term. "Soccer" comes from the abbreviation for "association," or "assoc," as in Football Association. According to the Online Etymology dictionary, it began as "socca," then transformed into "socker," and finally into "soccer."
3) In 2010 Chelsea beat Wigan Athletic 6-0 away. What's about this game was not the result, but the fact that both teams didn't take a single corner in it. The previous recorded such occasion was back in 1931 when Newcastle played Portsmouth. Apart from corners, the game saw no goals too.
2) Did you know? Dennis Bergkamp is the only player to score 1st, 2nd and 3rd place goals in a single Premier League goal of the month awards. The format of the competition has changed, so it's very likely 'the non-flying Dutchman' to keep the record.
And on to our favourite Did You Know……
1) Did you know? That Match of the Day presenter Gary Lineker is the ultimate gentleman in football history? He played 568 games on club level and 80 more for England. The striker didn't receive a single booking in any of them.