Tiger Woods Comes Close to Win
Last updated: March 15, 2018 by Leon Marshal
The Valspar Championship held at the Innisbrook-Resort in Palm Harbor, Florida has played home to a resurgent comeback on behalf of Tiger Woods as he finished one stroke behind eventual winner, Paul Casey, to finish in second place. Casey, who finished 10 strokes under par edged out Woods who scored 9 strokes under par which left him in a tie for second place with fellow American Patrick Reed.
In a day where Woods wasn't able to completely reinvigorate his typical stroke play on a consistent basis -the same stroke play that has made him the most marketable golf player in the modern age – he did show inklings of his magical best on the 17th hole.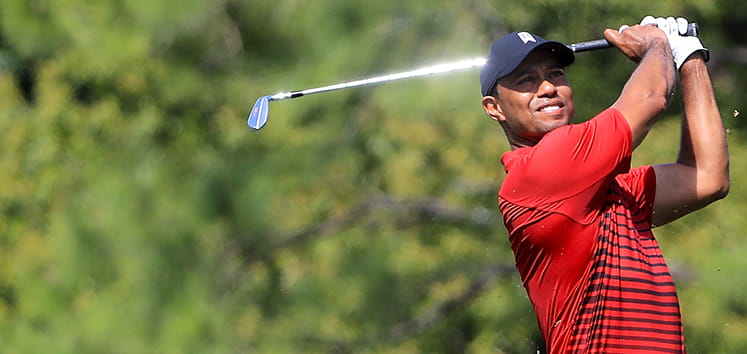 Faced with the par 3 hole, Woods masterfully executed a 45-foot putt to land him a birdie with one hole to play, his ball curling late to land in the hole. Onlookers began cheering the ball on the moment it left his club and erupted into a frenzy when it hit the hole. Commentators described the dedicated crowd as a "volcano awaiting to erupt" at the completion of the 17th hole. Woods then put himself in a strong position to equalise with Casey on the 18th hole after having to make a 40-foot birdie putt that would have forced a playoff between the two. Unfortunately, the fairy tale was not able to be completed in this instance with the days play tantalizing long term fans of Wood's career leaving them just short of what would have been a miraculous comeback.
Throughout the day, many of Wood's strokes fell short of hitting the hole, particularly on the larger par 5 courses, with his iron play appearing a tad conservative. In a testament to his golfing glory days, Woods was the only player on the course to break par in every round. Unfortunately, his efforts were just not enough with his two birdies and a bogey not allowing him the chance to snatch victory.
In earlier days, Woods, now 42, would have been expected to claw his way back from such a deficit. However, his result on Sunday is still impressive given his recent return from back surgery. The Valspar Championship represented just his fourth tournament that he has participated in since returning from a fourth back surgery, a spinal fusion, that occurred 11 months ago in order to reinvigorate his golfing career.
It was only six months ago that Woods' golfing career was hanging in the balance as he declared he was unsure as to whether or not he would be able to play on due to his recurring back injuries.
Those close to Woods appeared positive after watching his play throughout the tournament however, describing him as returning to his best. Close competitor and hall of famer, Ernie Els, was an onlooker throughout the tournament and described Woods as having 'the right energy' and having demonstrated an ability to put himself in good positions to set up potential victories.
It appears that Woods is preparing steadily for the upcoming Masters tournament in Augusta having scheduled to appear in this week's Arnold-Palmer Invitational, a tournament in which he has eight victories to his name, with the most recent having been in 2013.
The unexpected finish has left bookmakers revelling with Woods now finding himself among the second favourites to prevail at the Masters. Whether or not these odds are fair or not however is another question. Woods has not won a major tournament since 2008 and has not claimed victory at the Masters since 2005, with his last top 10 finish coming five years ago.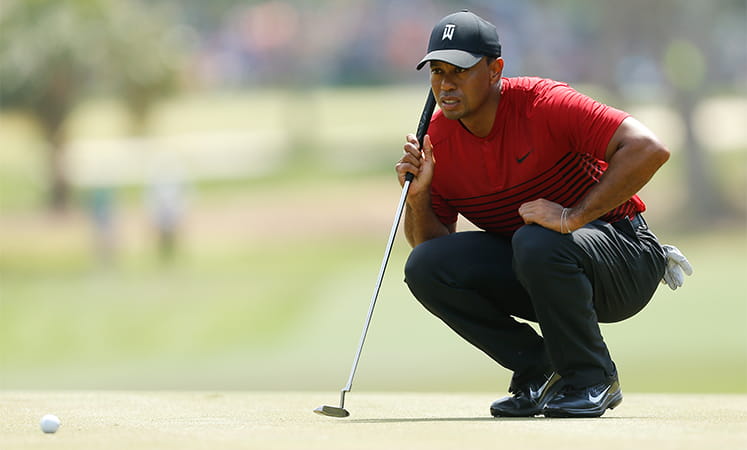 Is the Tiger ready to roar again?
The very fact that Woods is still playing Golf is surprising to some, particularly in the wake of the earlier scandal that rocked both his personal and professional life, Iicluding the divorce of his wife after it emerged he had been cheating on her for several years. She reportedly didn't take the news well and attacked him with a nine-iron. This looked like the end for Woods as arrests for drink driving followed.
His ability to refocus and show glimpses of his golfing best has left some pundits declaring that the Masters could play host to one of the greatest sporting comebacks in history. To do so however, Woods will have to overpower the like of Paul Casey and Phil Mickelson. These two golfers have both demonstrated a capability for winning tournaments on this year's circuit and are in their prime and currently free from injury. It would be unwise to rule Woods out, however his favourable odds are perhaps down to sentiment rather a true indication of his current level.