Sam Curran England's Saviour
Last updated: August 31, 2018 by Leon Marshal
England survived a scare in their 4th Test match against India. 20-year old Sam Curran saved the England team in just his fourth appearance in a Test match after their top order failed to deliver. The Surrey all-rounder's 78 helped England to a first day score of 246 all out.
India produced a bowling masterclass in day one of the 4th Test against England at the Ageas Bowl in Southampton. England lead the five match series 2-1 but the very fact they are even still in with a chance of winning this Test is down to the heroics of Curran. Curran made an energetic 78 to help his team to 246, sharing stands of 81 with 31-year veteran Moeen Munir Ali and Stuart Broad.
India were outstanding with the ball. Equally England's openers were awful and for long periods of this match it looked like humiliation was on the cards for England. The five match series is now finally balanced, with England leading 2-1 it means the rest of this test is crucial. If England win then the series will be decided in England's favour after just four matches. A defeat gives India momentum and the series will be decided in the fifth Test.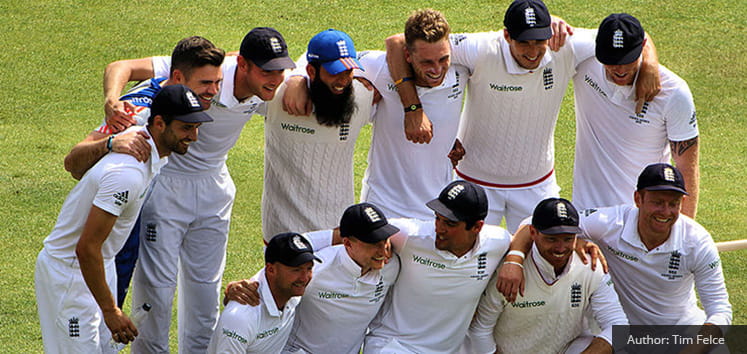 ---
England's top order disappoint again
Captain Joe Root won the toss and made the smart decision to bat first as the pitch has had its grass removed. England's lead in the series however had nothing to do with the players on top of the pecking order as once again the batsmen struggled.
Cook fell for 17, Jennings out for 0, Root scored 4 and Bairstow went for 6. It wasn't until Ben Stokes and Buttler came into bat that an Englishman would score double figures. Even then, Stokes was out with lbw on 23 and Buttler was caught by Kohli for just 21.
England batting collapses are nothing new, especially in this Test so far, with England limping to 87-7, 89-4 and 161 all out earlier in the series. So, it probably wasn't much of a surprise to Barmy Army supporters when the score board showed 86-6.
Luckily, India, who fielded an unchanged team from the players who won the third Test at Trent Bridge by 203 runs, began to fade and this coincided with Sam Curran taking to the crease.
Curran was England's hero in the first test, taking the field when England were struggling on 87-7 and his headline grabbing total of 63 runs was enough to give England a 31 run victory.
He repeated this fine form by facing the Indian fast bowlers for over 3 hours, facing 136 balls and scoring eight 4s and one 6 with a scoring rate of 57.35 to keep England in the game. Mo Ali was the only other English batsman who finished the first innings with any credit. His 40 runs over 141 minutes calmed English nerves and frustrated the Indian attack.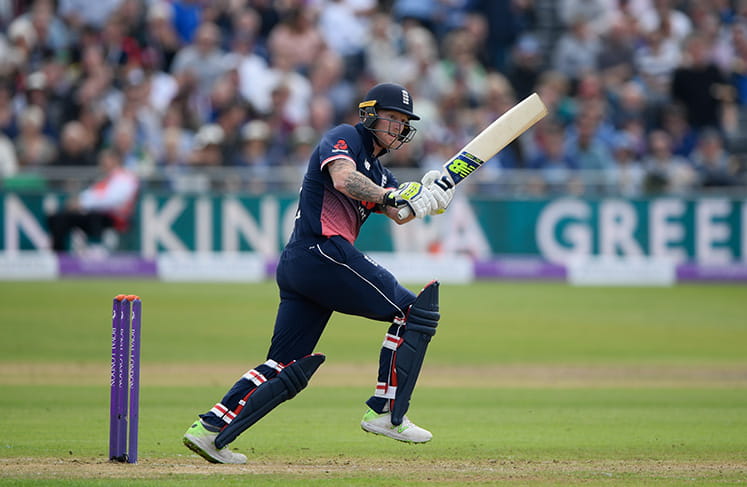 ---
India's fast bowlers terrorise England
India's biggest strength was once again their four bowlers who push the ball hard with great speed making the most of the movement. It wasn't until Curran took centre stage that Hardik Pandya and Ravichandran Ashwin started to struggle.
India will, on reflection look back on this first innings with a great deal of regret. They have themselves to blame for not bowling England out for 150.
They also started to lose their composure, complaining when decisions didn't go their way and visibly showing their frustration on the pitch. They started losing the intensity they showed early in the match and gifted England a way back into the game.
Their standout player however was Ishant Sharma who became the third Seamer and just the seventh Indian bowler to pass the 250 wickets mark with 251 wickets. 51 of these wickets coming against England.
The first day ended with England all-out for 246 after 76.4 overs. There was time for India to face 4 overs and play finished with India 19-0, 227 runs behind England's score.
England will be hopping James Anderson proves as effective with the ball as Curran was with the bat. The 36-year-old has 557 wickets to his name, just 6 shy of the world record for a pace bowler of 563 set by Australian Glenn McGrath.