Rory McIlroy wins first event since 2016
Last updated: March 21, 2018 by Leon Marshal
Suddenly golf is becoming exciting again! The Tiger may not exactly be roaring, but would you be brave enough to bet against him? Phil Mickelson may be a veteran but the 47-year-old is playing the golf of his career and Rory McIlroy has won his first event since 2016 to really mess with your Masters predictions.
It was only eleven short years ago that Rory McIlroy turned professional. In that time he managed to hold the number one ranking for a remarkable 95 weeks and won four major championships including the 2011 US Open, 2012 PGA Championship, 2014 Open Championship, and the 2014 PGA Championship.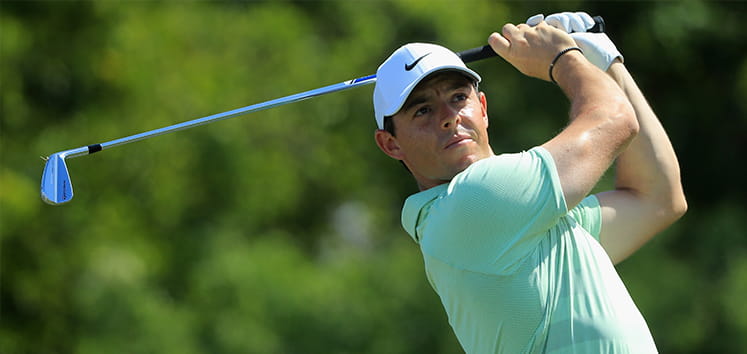 After the demise of the legendary Tiger Woods, it looked like a new king had been born and the golfing world was ready to herald a new era, one that could last decades, but after 23 professional wins, a famine occurred on a previously fertile career.
But it looks like the heir-apparent could be making a comeback with his first victory since September 2016. Rory's victory at the Arnold Palmer Invitational has reduced his odds with many bookmakers to 9/1, joint pricing with current world number 1, Dustin Johnson.
Putting improvement proves key for Rory
There has never been a question over the driving abilities of Rory McIlroy. In a comedic way he could be compared to Happy Gilmore in Adam Sandler's 1996 spoof comedy on golf, amazing in the power shots but sometimes let down by his finishing.
But this is an area that McIlroy has improved on. Proof of this is the eight-under-par performance that clinched this victory. His 64-finish ensured a three-shot lead at the top of the leader board, ahead of Bryson DeChambeau in second place.
Other highlights of the event were Tiger Woods finishing -10 overall. Woods is showing signs of regaining the magic that was evident for so long. Justin Rose's third place will give English golf fans hope of a Masters win. American Bryson DeChambeau's second place will no doubt secure plenty of backing for the 24-year-old who has one PGA Tour title to his name.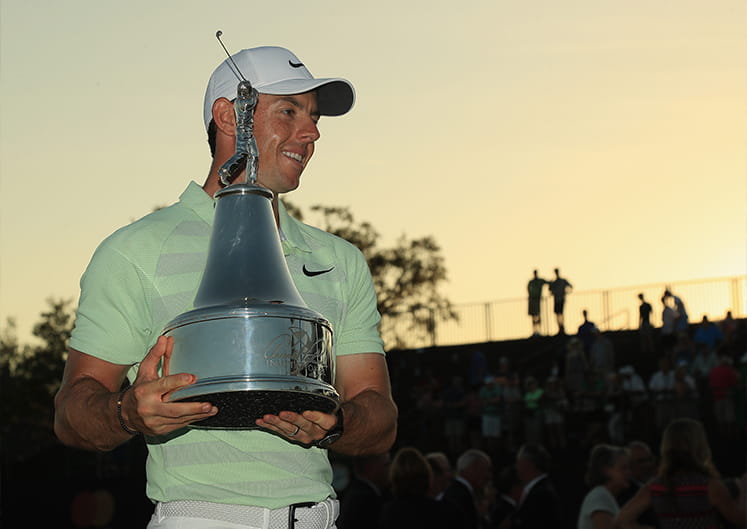 Dustin or Justin to claim number one spot?
While many of us will be turning our attention to The Masters, the WGC-Dell Match Play that started this week could impact the rankings and ultimately the odds you can get at the masters. So many canny punters will be watching the unfolding events at Texas very closely.
World number one Dustin Johnson is the current holder of the WGC-Dell title but could be overtaken in the rankings if rival Justin Thomas can clinch the tournament. If the early action is in any way a gauge then Johnson has some sublime skills, as you will see in this recovery shot by Thomas in this week's WGC tournament, there is talent and then there is sometimes just plain ridiculous!
Masters betting at a glance
Sky Sports will be the channel of choice to catch the Masters action. Sky Sports 4 HD will be showing coverage from 7pm on Thursday 5th April. The tournament lasts until Sunday April 8th. Bookies latest odds: Rory McIlroy 9/1, Dustin Johnson 9/1, Tiger Woods 10/1, Justin Thomas 11/1, Jordan Spieth 12/1, Justin Rose 14/1, Jason Day 18/1, Jon Rahm 18/1, Phil Mickelson 20/1, Rickie Fowler 20/1.