Cristiano Ronaldo joins Italian super club Juventus
Last updated: July 18, 2018 by Leon Marshal
Cristiano Ronaldo has joined Juventus on a four-year contract, with the fee allegedly an eye watering £105m. The five-time Ballon d'Or winner is arguably the best player on the planet but he is also in the twilight of his footballing career. In this article we ask; is a 33-year old really worth £105 million?
Love him or loathe him, even his harshest critics will struggle to argue the immense impact that Ronaldo has had at the clubs he has played at. Even at his first professional club Sporting Lisbon, Ronaldo was impressive and became the first player in their history to play for the club's under-16, under-17 and under-18 teams, the B team, and the first team, all within a single season, such was his potential. And as he aged, he just got better.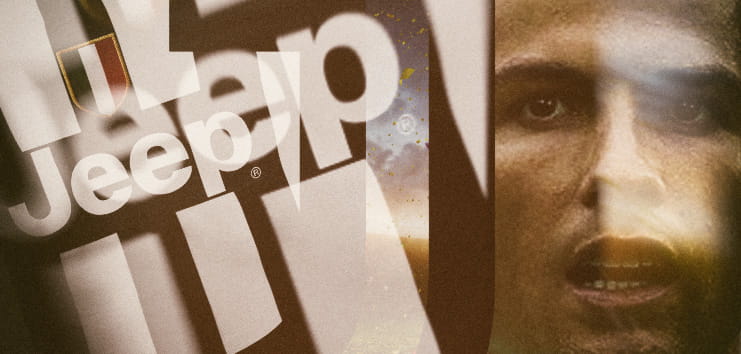 ---
Is Ronaldo worth so much? The case for
Ronaldo is a versatile player who can play as a central striker and on either wing with great pace, dribbling, flair, technique, and skills such as step overs. A player who is equally as good with both feet who possesses a powerful shot and the ability to score a goal from any position on the pitch. What more could you ask for?
Cristiano Ronaldo scored a remarkable 450 goals in the 438 appearances he made for Real Madrid. He rarely gets injured and managed an average of 48.67 appearances per season over the nine-year spell. His physical fitness is nothing like that of a 33-year-old and the Real Madrid fitness team suggested he was in the same shape as a 23-year-old.
Goal scorers always cost more and there are few better in the game, with Ronaldo's average return a jaw-dropping 50 goals a season.
Cristiano has 5 Ballon d'Or titles, scooping football's most prestigious individual awards in 2008, 2013, 2014, 2016, and 2017. Lionel Messi is the only player who even comes close. He is the UEFA Champions League top goal scorer for six consecutive seasons since the 2012-13 season to date and also in the 2007-08 edition of the competition.
He is the La Liga top goal scorer for the three seasons; 2014-15, 2013-14, and the 2010-11 seasons. He is also Real Madrid and Portugal's all-time goal scorer.
Cristiano Ronaldo has a winning mentality; this can be proven by the number of trophies he has helped his team win over the years.
He led the reigning European Champions Portugal to win their first major international title. The most remarkable aspect of that victory is that he still had influence on the match results when he was not in the pitch in the final. He appointed himself assistant coach and was very vocal on the touchline, urging his team to play well. So in that respect, you are getting not only a world class player, but also an assistant manager for your money.
The greatest of all time (G.O.A.T) led Real Madrid to win four UEFA Champions League titles including three consecutive titles, two La Liga titles, two Copa del Rey, two UEFA Super Cup, two Super Copa de Espana, and three FIFA Club World Cup titles in the nine-year spell.
In his spell in England for Manchester United under Alex Ferguson, he won three consecutive Premier League titles, one FA Cup, one UEFA Champions League title, and one FIFA Club World Cup. Quite remarkable but the guy is a serial winner!
Juventus have dominated their domestic league and have a real desire to win the Champions League. It is important to note that Cristiano has won a Champions League title with all the clubs he has played for. The main reason Juventus decided to sign the football maestro was to put Juventus back into the contenders for the most prestigious tournament in club football. They hope he will help them add to the two UEFA titles they have already won.
Juventus have made it to five finals since their 1995-96 triumph but have failed to win the trophy again. They recently made it to the 2014-15 finals where they lost 3-1 to Barcelona and 2016-17 finals where they lost to Real Madrid 4-1.
Not only will Ronaldo help the team on the pitch, his immense draw will help the club financially, even with the huge outlay on him.
Over 500,000 shirts were sold on the first day and the Juventus brand has become even stronger. On the pitch you can guarantee that the 41,507 Allianz Stadium will be packed to the rafters in all the league matches and European games. Not only will Juventus benefit, the interest sparked in this transfer will raise the profile of the Italian League and many hope this will be the catalyst to return it back to its glory days.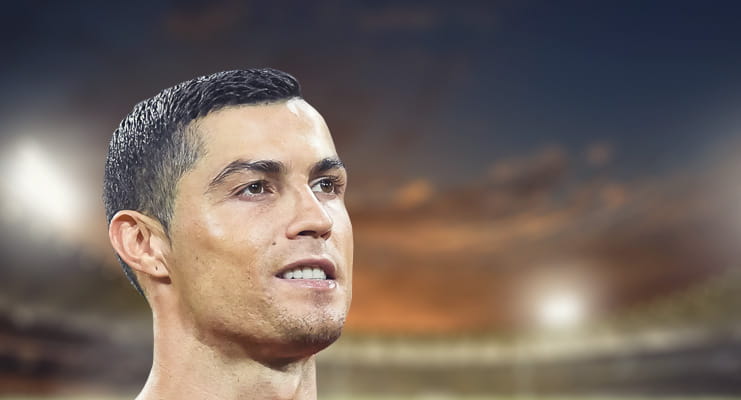 ---
Is Ronaldo worth so much? The case against
The usual order of football is that when a player is almost at retirement age, he moves to a less competitive league such as the USA, Japan, China, etc. This helps the player keep his reputation intact, especially after an industrious career with great achievements.
A 33-year old signing a four-year contract is a huge gamble. The contract runs until the player is 37 years old, one mistimed challenge and all that money goes to waste.
The move was obviously great for the player, as he confessed it was the only offer he received. Other clubs who have repeatedly been linked to Ronaldo such as Manchester United and PSG didn't bid, why? Could it be that they sense that no matter how fit you are, time catches up with all of us in the end.
Real Madrid was reluctant to put a new deal on the table which is understandable as such a huge salary for a player who was not in the club's long-term plan would not be beneficial. The Italian League is different, intense at times and very defensive. Nowadays Ronaldo doesn't possess the dribbling skills he used to have back in his prime. In the recent Champions League finals, he failed to win a one-on-one against a Liverpool defender.
In the World Cup, Cristiano managed to score 4 goals but in the final match they were eliminated against Uruguay. He failed to shine for his team against a very defensive Uruguay, that's the kind of over defensive blocks in the Serie A.
You also get the impression with Ronaldo that he actually isn't that great at unity within a team, that when things aren't going his own way he tends to sulk and can be accused of being greedy at times.
Also contrary to popular belief, it is very unusual for shirt sales to cover a transfer fee, let alone wages over the period of the contract. This Independent article covers Neymar's £198m world record transfer to PSG but the stats are the same in this case, clubs only tend to receive 10% of the revenue, not loose change by any means but not nearly enough to pay for him. So, you've heard both sides of the argument, what do you think? Money well spent for a legend or a waste of money for a player who will probably retire in a year or two?