Scudamore's Bonus Divides Fans
Last updated: November 20, 2018 by Leon Marshal
The outgoing Premier League chairman's £5m golden handshake has divided opinion in the footballing world. A richly deserved token of appreciation for a job undoubtedly done well or another slap in the face to the grassroots football fan?
Not even the harshest critic of the Premier League could argue that since its inception in 1992 the rebranding of England's top league hasn't been a commercial success. Under Richard Scudamore the value of the Premier League brand has soared making it the most lucrative league in the world. When Scudamore took the reins in 1997, the Premier League's UK value was £670 million, the last deal agreed was worth £5.14 billion.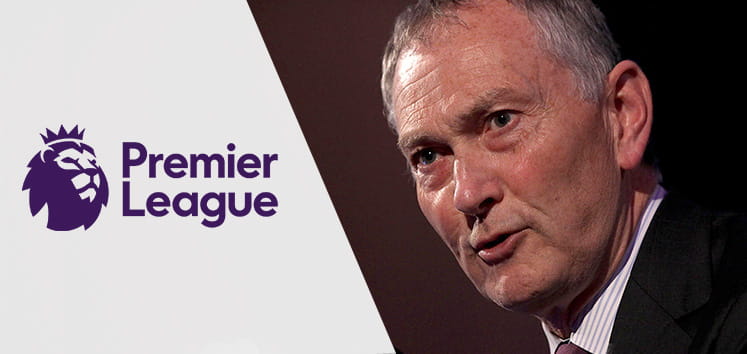 If you are a fan of a club that has Premier League status, especially a team that has been in the division for a prolonged period, then chances are you may not begrudge Scudamore his 'little bonus for a job well done'. After all, last season the Premier League paid out £2.42 billion to the clubs. Even a disastrous season on the field can reap rich rewards for club accountants off the field.
Last season's bottom-placed club West Brom still managed to pocket £94,666.492 despite losing 19 games and drawing 13. The other relegated teams earned more with 18th placed Swansea earning £98,529,028 and despite finishing a place lower than Swansea, 19th placed Stoke took home slightly more with £98,857,518.
The sums at the top of the table are more eye-watering with televised games attracting a bonus of £12,312,666. This figure is payment for ten games (even if a club isn't featured in 10 televised matches), any games over the 10 are awarded the sum of £1,129,879. This led to second-placed Manchester United being awarded the most money with £149,767,145, an extra £32,650,495 due to 28 games being shown live. Champions Manchester City took home £149,438,654 and Liverpool ended third in the monetary stakes league table with £145,904,609.
---
So with such an upturn in fortunes why would anyone begrudge such a bonus?
To many football followers, the Premier League era was the time when top-flight football finally took out an injunction on the common man. The Premier League no longer needed 'Dave' and instead turned its attention to executive boxes and offering prawn sandwiches to their corporate clientele.
Part of the criticism regarding the bonus is that Premier League clubs have been asked to donate to provide funds for the bonus payment for Scudamore. Undoubtedly the clubs can afford it, but this public whip-a-round for a guy who already drew £2.5 million a year in salary with bonuses while working for the Premier League just infuriates the fans.
While the clubs may be getting richer, the average supporter's income has increased by about 4% per year during the time that Scudamore has been in charge. Ticket prices have far outstripped this income increase and many supporters, especially younger fans, cannot afford to support their team any more. Many called for the influx of cash that the clubs now have to be used to reduce ticket prices and more to trickle down to the lower divisions.
Scudamore's bonus of £5 million may sound small change compared to the billions commanded in TV deals but the financial results of the bottom division league clubs show the disparity. Notts County made a loss of £1.5 million last season, and are currently losing £30,000 per week. Grimsby Town are in debt to the tune of under £2 million with tax losses of £5.3million placed on the clubs accounts against any future profits. With that in mind, it is understandable why some clubs feel this gesture for Scudamore is in poor taste and this £5 million could be used to help struggling community clubs.