Aaron Ramsey set to join Juventus
Last updated: January 14, 2019 by Leon Marshal
Aaron Ramsey is set to sign a five-year contract with Juventus. The Arsenal midfielder has completed the first part of his medical with the Turin giants, in preparation for his summer move. The Wales superstar will be a free agent in the summer when his deal expires and it looks as though he has chose the Old Lady as his destination.
Many big clubs showed interest in Ramsey, whose talent is undeniable. Both Paris Saint-Germain and Bayern Munich have been beaten to the signature, even though they have expressed strong interest in making a deal. The ball was in Ramsey's court though, and it looks as though he is set to make a big amount whilst playing with the Italian champions.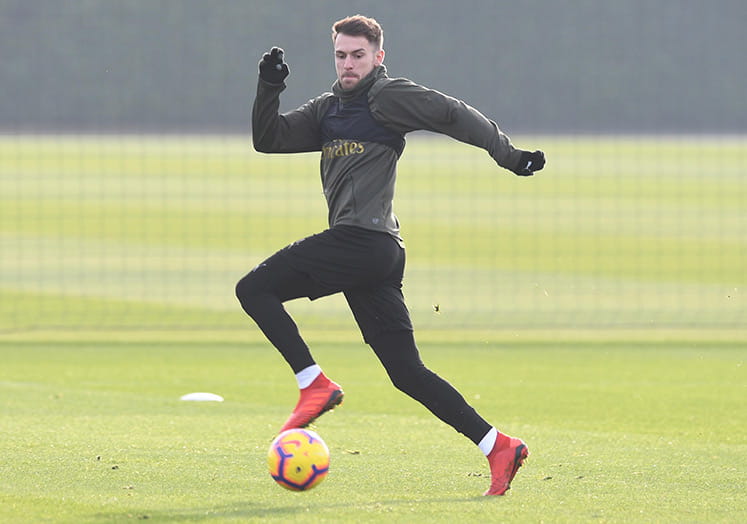 Juventus have made similar deals in the past, with midfielders, Sami Khedira and Emre Can both arriving on free transfers. It is an astute strategy, which means they can save on a transfer fee and then pay their players that little extra in order to tempt them to Turin. Although nothing has been confirmed, it has been reported that Ramsey is set to make £6 million a year, plus bonuses.
He is said to be wanting a 5-year contract, something that will give the 28-year-old security for the future. After making over 350 appearances for Arsenal, and more than 10 years at the club he has decided it is time to cash in on his ability. It could also be the fact that he wants to add more silverware to his collection, having only won the FA Cup with Arsenal and never the league.
Juventus officials have apparently gone to London in order to secure the deal and start with the medical. His agent is then set to fly to Turin and meet with officials of Juve in order to get contract formalities underway. Juventus did want to try and get a deal done so Ramsey could move in January, but Arsenal are resisting this, so it looks like they will have to wait until July to have the player on their books.
---
A look across the Transfer Window
Looking across the league, there are some other bits of transfer news to be reported. Callum Wilson is reportedly a target for Chelsea and his omission from last Saturday's match-day squad seems to confirm that he has been subject to a bid. The blues have also shown significant interest in Gonzalo Higuain. They are trying to figure out a way to rejoin him with Maurizio Sarri, whom he previously played with at Napoli. The stumbling block is that Juve wants them to take over A.C. Milan's option to buy, which stands at £30 million, something Chelsea wants to avoid. The two sides remain in constant dialogue and it wouldn't be surprising if they figured something out soon.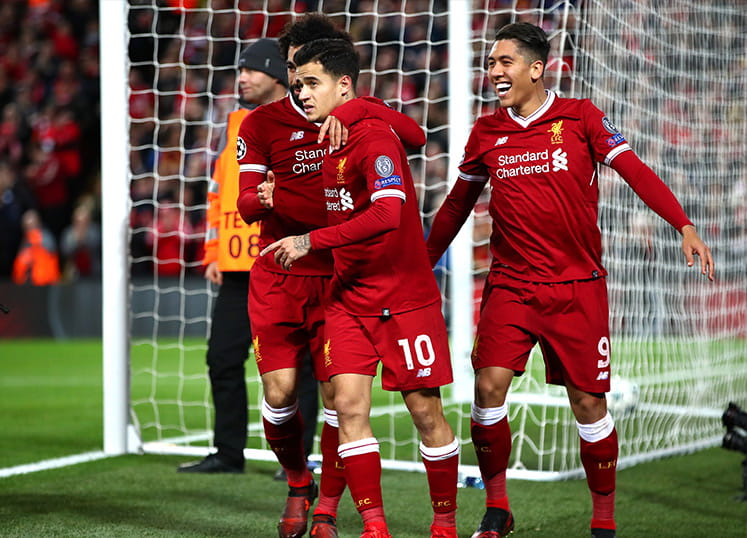 With Liverpool's injury woes in the defensive department, there have been wild rumours circling linking them with Burnley man James Tarkowski. They apparently want to take him on loan, however, Burnley have laughed at this suggestion by slapping a ludicrous £50 million price tag on his head. Although Tarky is an England international, there is no way he should be sold for that price, so it seems he'll be staying in Lancashire for now. Philippe Coutinho is also unhappy at Barcelona, although he is reluctant to a move back to the Premier League, even though Man United remain interested.
Other confirmed deals are Cesc Fabregas leaving Chelsea for Monaco, and Manolo Gabbiandini going to Southampton. Fabregas had been an increasingly peripheral figure under Sarri and has rejoined his former Arsenal teammate Thierry Henry in the hope of guiding them out of the Ligue 1 relegation zone. Jermain Defoe has also left the Premier League, joining Scottish giants Rangers in a bid to guide them to their first league title since their insolvency. Bournemouth have been the most active team so far in the Premier League, signing Nathaniel Clyne on loan and splashing £19 million on unproven striker Dominic Solanke.
It remains to be seen if the rumours will be true, but what is sure is that there will be plenty of action and deals made in the rest of January.