How do you solve a Problem like England's midfield?
Last updated: October 14, 2017 by Leon Marshal
While the term 'Groundhog Day' is often overused, it could well be applied to England's fortunes in international football.
Once again, the Three Lions have qualified without issue for a major tournament (although the team were arguably less convincing than they had been in previous years). Despite this, they are not fancied to prevail at the Russia World Cup next summer, with some even suggesting that they may struggle to progress beyond the second round.
Much of the negativity revolves around the team's midfield, which seems to lack any semblance of balance, flair or imagination. The question that remains is whether this issue can be analysed and resolved prior to next summer?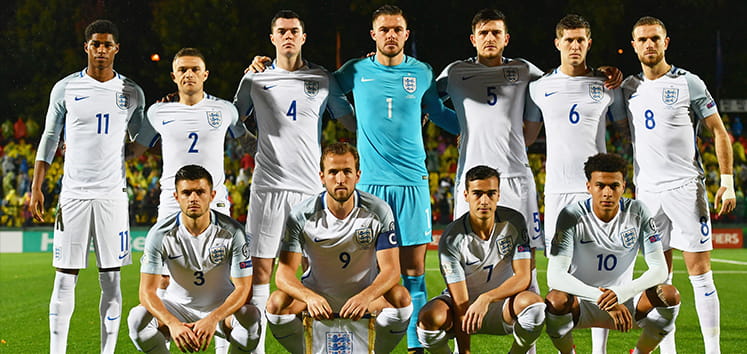 What is Wrong with England's Midfield?
The last two qualifiers laid England's midfield issues bare, as the Three Lions struggled to break down the limited, if massed, ranks of opposition defenders. Tense, 1-0 wins were eventually ground out against Slovenia and Lithuania, of course, although England were reliant on a stoppage time winner and a penalty respectively to win these games.
Jordan Henderson was a mainstay of the midfield during these turgid 180 minutes, but the fact remains that the Liverpool captain is being asked to do a job that is beyond his skill-set. Make no mistake; Henderson's drive and energy make him a viable contender for England's midfield, but by deploying him as a playmaker manager Gareth Southgate is hindering his team's build-up play and preventing them from establishing any kind of tempo.
While debutant Harry Winks provided a little more urgency and forward passing during the second game in Lithuania, he also appears to lack the incision and creativity to truly dictate England's tempo in the middle of the park. The same can be said for Winks' fellow midfielder Eric Dier, but he at least adds value as a specialist holding player who can protect the back four and allow those in front of him to play with freedom.
While there is a dearth of creative midfielders for England to call upon, the main issue appears to be a lack of imagination from the management team. This not only applies to selection, where Southgate is perhaps a little too loyal to some players and incapable of appraising the full range of talent at his disposal, but also the deployment of playing systems (Which can be negated to compensate for a lack of deep-lying playmakers).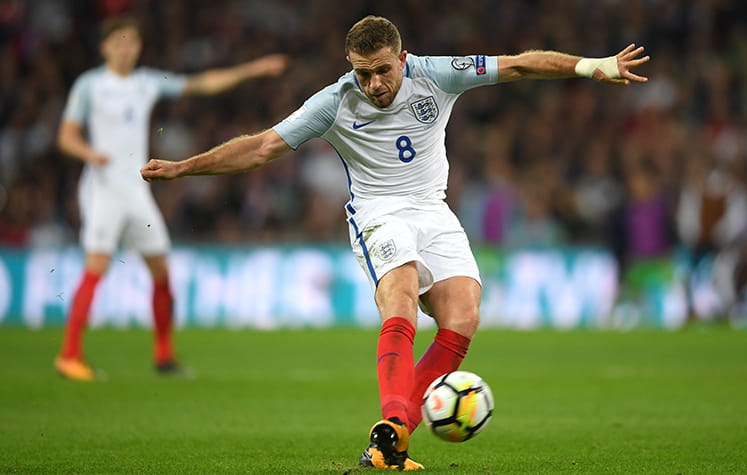 ---
How Should Southgate Look to Solve This Issue?
The key is tackle both of these shortcoming, rather than bemoaning a lack of talent or marginalising players who are being to perform unfamiliar roles.
In terms of selection, Southgate should certainly cast a wider net when selecting his squad, with maverick midfielders such as Jonjo Shelvey offering outstanding vision and a range of passing that can unlock even well-organised defences. While players of this nature would not play every game, they at least offer something different and boast a skill-set that can utilise the space in midfield against defensive sides.
Tactical flexibility is also crucial, an this is something that Southgate must continue to instil in his players going forward. The use of a 3-4-3 certainly improved England's fluency against Lithuania, as it allows players like Dele Alli the freedom to drop deep and provide the creativity so badly lacking in the middle third. This means that players like Henderson can focus on breaking up play and breaking beyond the front line, while allowing those who are better on the ball to create.
These are simple changes, but they could have a seismic impact on how England perform next summer. such changes all stem from the management, however, which is why Southgate has a major task on his hands if he is to transform the Three Lions into World Cup contenders.