2017/18 Premier League Preview
Odd years aren't great for football fans. With no Euros or World Cup fixtures for us to look forward to, we have to pretend to enjoy tennis or horse racing or golf, only catching glimpses of our favourite players through minor tournaments such as the Confederations Cup and the Gold Cup, plus obscure friendlies in far-flung corners of the planet. But the Premier League is nearly back, and soon we will be able to torture our loved ones every weekend by shouting swear words at the television.
With Premier League spending now resembling the 2007 housing bubble – where do you go after £50 million for Kyle Walker? – the next season promises to be as big as ever. With Chelsea looking to consolidate, United looking to challenge, Arsenal looking to see if Wenger does anything different in his 100th season, Liverpool looking to qualify for the Champions league, City looking to fill their stadiums and Tottenham looking to actually win something (anything?) the battle for the top spot is never a done deal. Welcoming new additions in the form of old-school Huddersfield, impudent Brighton and "here-we-are-once-again" Newcastle, teams from way-down-south to way-up-north will battle week upon week to prove they have what it takes to keep their multi-million pound television deals. Read our complete preview to find which teams we think have what it takes to lift the Trophy.
---
Liverpool
Outright Odds: 10/1
Our Verdict: Fifth
Jürgen Klopp has found himself comfortably at home in Liverpool, a city whose community spirit easily rivals that of Dortmund. While the approach of 'The Normal One' hugging the players and encouraging forward-playing football has won over the fans, it has yet to translate into silverware. They still remain a team to watch however, with the recent acquisition of Mohamed Salah helping to bolster the team's speed alongside dynamic and eager players such as Daniel Sturridge and Emre Can. Despite this though, their inability to win consistently on the road should lead the club to finishing just outside the top four.
Player to Watch: Dominic Solanke
Bought as a free agent, after the impressive starlet left Chelsea, this is a real steal for Liverpool. Recently emboldened by a great performance in the England under-20 world cup, Solanke could be the next Dele Alli.
---
Arsenal
Outright Odds: 12/1
Our Verdict: Fourth
Wenger in or Wenger out, Arsenal need to try something different to get out of their current rut. They should take some inspiration from their brilliant FA Cup Final against Chelsea, where despite getting the dodgiest goal in recent memory, managed to convincingly shut the Premier League champions down. The signing of Lacazette for a smooth £46.5 million should give the fans some hope, given his penchant to score at least once every couple of games. If Sanchez stays, then Arsenal will be one of the finest attacking threats in the league. Whether they can paper over their defensive issues over 60 games of football (including the spirit-draining Europa League) is highly unlikely.
Player to Watch: Jack Wilshere
The fitful and frustrating player who has been plagued by injuries his entire life has seen something of a renaissance over his loan season at Bournemouth, when he was finally allowed to dictate the play the way he wants to. Although the vastly overpaid Özil will probably be in his place as the assist-maestro, if Wilshere does get to play, perhaps he can finally prove himself as the player we know he can be.
---
Chelsea
Outright Odds: 7/2
Our Verdict: First
Doing the double is a difficult task in many sports, but perhaps the Premier League represents the hardest task. With leagues and teams changing all the time due to big money washing all around the place, a marquee signing or departure can switch everything up in the blink of an eye. Yet Chelsea still have the best foundations to lay their defence of the league title. They have the best current manager in the super-excitable Antonio Conte, their back-four – with the addition of Rüdiger – is diamond hard, and their midfield is the most dynamic with stalwart players such as Kante, Hazard, Fabregas, Pedro, Willian and now Bakayoko. This is all without mentioning the striking potential of Costa and Batshuayi. If they manage to keep the discipline that marked last season, Chelsea will be the team to beat.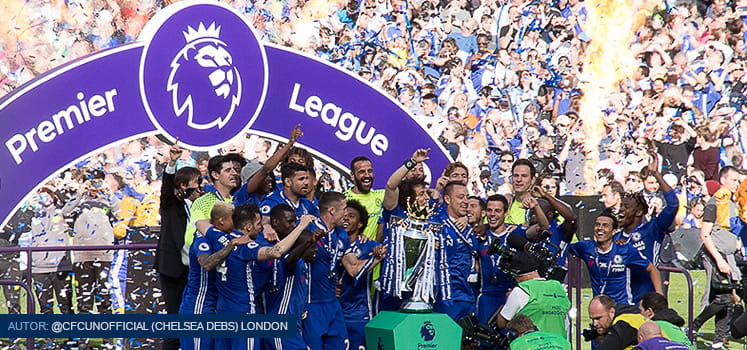 Player to Watch: Alvaro Morata
With experience at Juventus and Real Madrid behind his belt, Morata is exactly what Chelsea need for both their Premier and Champions league campaigns. With a strike rate of 27%, all the midfield have to do is give him the ball in dangerous positions.
---
Tottenham Hotspur
Outright Odds: 8/1
Our Verdict: Sixth
Tottenham's failure to achieve anything in the world of football despite being so close all of the time is one of those things that seems to defy all facts or logic. There is no point talking about how great Alli is on the wing, or how lethal Harry Kane is in front of goal (and boy does he score goals) because there is something ineffably sad about Spurs that always sees them flop at vital moments. Our current time in history has seen innumerable upsets thought impossible by the experts: Brexit, Trump, Leicester, the Chicago Cubs, Macron. Yet despite all this, Tottenham still haven't been able to prove anyone wrong. Perhaps they are cursed. Given that most of their players want to leave considering they aren't being paid competitive rates, we predict Tottenham will sink here.
Player to Watch: No one
Tottenham are yet to actually buy anyone. This is why they don't win anything.
---
Manchester City
Outright Odds: 7/4
Our Verdict: 2nd
Manchester City are a weird club; having risen in the last few years to be one of the biggest clubs in the Premier League, very little that they do actually captures the public imagination. Nonetheless, unlike Manchester United, who see dollar signs and go straight for the big names, City have been a lot calmer when bolstering their squad. The recent signing of Kyle Walker – despite being way, way, way, way, way too much money – shows their commitment to defence and pace down the wing as opposed to just buying another 'big name' striker. Agüero is their not-so-secret weapon: with the highest strike rate in the league, he is still by far their best player, and the best goalscorer in the league. If he is in form, then City have a very good chance.
Player to Watch: Bernardo Silva
After three decent seasons for Monaco, in which he scored 22 goals in 86 games from midfield, the latest Silva to join the team is one of the fastest emerging youth players around. Watch this space, because we expect to see him do big things.
Manchester United
Outright Odds: 10/3
Our Verdict: Third
Manchester United are a Greek tragedy in slow-motion. After such dominance of the Premier League under Alex Ferguson, they have truly looked a shadow of themselves in the Moyes, Van Gaal and Mourinho eras. No matter who they buy – Ibrahimovic, Pogba, Martial, Schweinsteiger – they never seem to have the depth in their squad in order to truly make an impact upon the league. After all, for every Lukaku they sign, they will still have a Lindelof or a Jones in their team, providing lazy passes that give the other team an opportunity to score. Yet, Mourinho is a fan of the long game, and if he can actually whip this team into shape, then there is some real potential for Manchester United to go far in the league. The first mode of course will be to score some goals.
Player to Watch: Romelu Lukaku
There is an argument to be made that no player outside of Ronaldo and Messi should be worth £75 million, but this is how much the Red Devils have splurged on the combative forward. With 26 goals in 39 games last season, he sure has what it takes to make or break a team's career. Just remember the last striker United bought from Everton…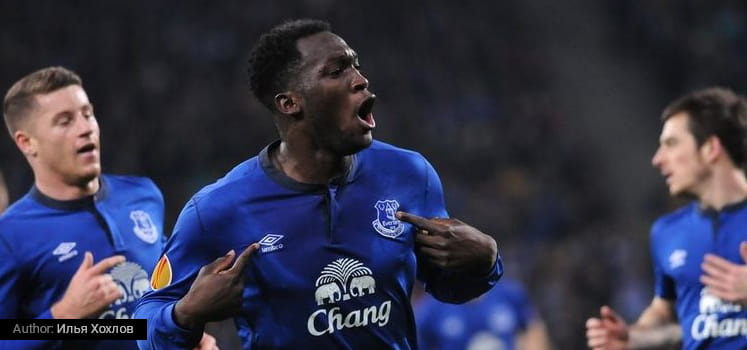 ---
Top 6 Ranking
1. Chelsea
2. Manchester City
3. Manchester United
4. Arsenal
5. Liverpool
6. Tottenham Hotspur