Pacquiao wins unanimously in dominant display
Last updated: January 22, 2019 by Leon Marshal
Manny Pacquiao put in a dominant showing on Saturday night to beat Adrien Broner over 12 rounds by unanimous decision to defend his WBA regular welterweight title. The win marks the 61st of Pacquiao's career in which he has won titles in eight different weight classes.
Pacquiao stepped into the ring in the US for the first time in two years at the age of 40 against a fighter eleven years younger.
Pacquiao used the post-fight press conference to call out Floyd Mayweather who was sat ringside. Addressing numerous questions by reporters, Pacquiao stated that he is a "champion" and invited a challenge from Mayweather.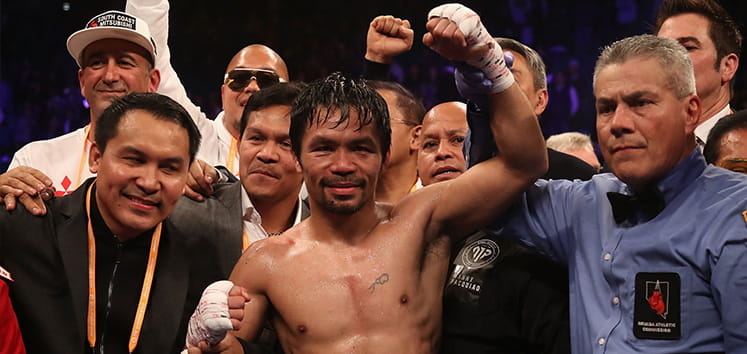 ---
Unanimous decision
The verdict was never really in doubt and there were no shocked faces once Pacquiao was announced as winner. The earlier rounds were somewhat quiet and Manny Pacquiao stated after the match that he expected Broner to throw more punches. Both fighters are counter-punchers, and Pacquiao had to adapt his approach somewhat.
That led to him stepping up his game and looking for a knock-out blow, which wasn't to come. However, there were some heavy blows landed, mostly by Pacquiao. Broner was sent backwards after blows connected in the seventh and ninth rounds. For his part, Broner waited for his opportunity, which due to Pacquiao's strong defensive showing, never came.
The crowed seemed to have expected more from Broner. He was jeered at the end of the fight by a crowd who felt he didn't offer too much.
The decision, after 12 rounds, was unanimous, with Pacquiao declared winner with two judges scoring the fight 116-112 and the third 117-111.
Reports from the day after the fight are somewhat sobering for the Pacquiao camp however. There are fears that he may have suffered a detached retina, which could potentially be career ending. Pacquiao will fly back to the Philippines to see a specialist.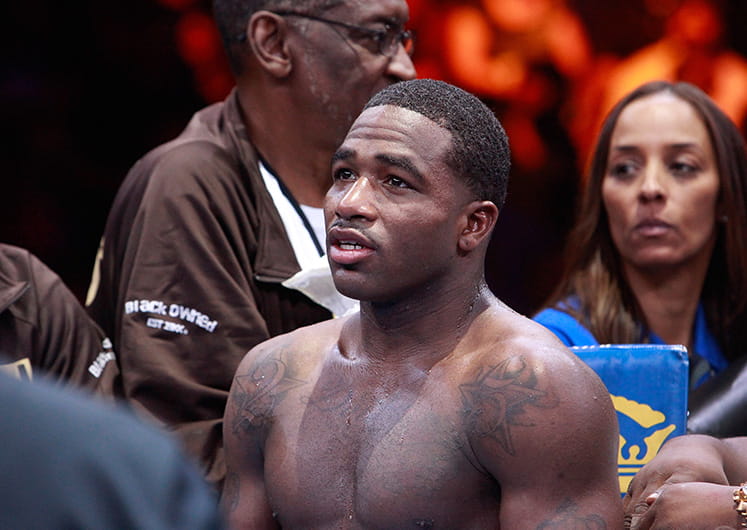 ---