Murray Turns 30: Will he win any more slams?
Last updated: May 18, 2017 by Leon Marshal
While Roger Federer may have stunned the world by winning his 18th major title at Australian Open at the age of 35 (he also secured his seventh Wimbledon after his 30th birthday), this remains an exception to the rule surrounding tennis players.
In fact, Federer is one of only four men to win Grand Slams in their thirties since 2000, along with Pete Sampras, Andre Agassi (twice) and Stan Wawrinka during the 2015 French Open and last years' U.S. Open. Going back further since the start of the Open Era in 1968, just 10% of Grand Slam titles have been won by players over the age of 30.
Given this, and with Andy Murray having recently celebrated his 30th birthday, we ask whether the current world number one can add to his current tally of three Slams?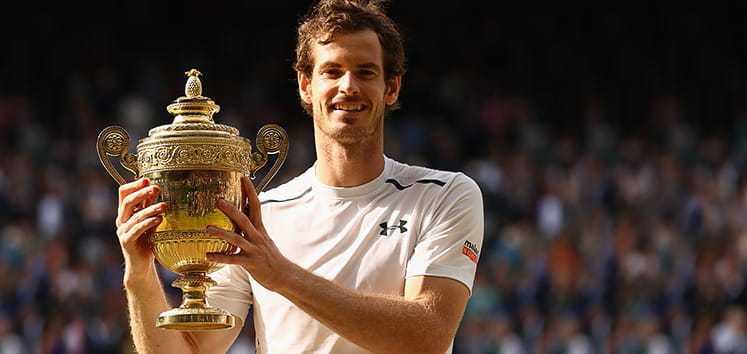 ---
Why There is Hope for Murray, and the Challenges Facing Him
There is hope for Murray, of course, not least because two of the four men who have won majors past their thirties are still playing today. Not only this, but the resurgent Rafa Nadal is the odds-on favourites to win his 10th French Open title in May and join this illustrious list, particularly after securing his fifth Madrid Open title last week and returning to number four in the world rankings.
Murray should also take heart from the struggles being experienced by the so-called next generation, which includes talented but inconsistent performers such as Gregor Dimitrov, Juan Martin Del Potro and Marian Cilic. The Bulgarian Dimitrov, now 25, has never progressed beyond the semi-final of a Slam, for example, and while Cilic and Del Potro have both won the U.S. Open they have been let down by inconsistency and injury respectively.
So while talented youngsters like Alexander Zverev, Lucas Pouille, Dominic Thiem and the mercurial Nick Kyrgios have the potential to become Slam winners in the future, for now players like Murray remain at the summit of the game.
From a negative standpoint, however, Murray may lack the type of game that inspires longevity at the highest level. Both Federer and Wawrinka have an innate ability to win short points, for example, the former through his precision and aggressive playing style and the latter through his explosive backhand. In contrast, Murray relies on his fitness and defensive skills, which place an incredible amount of wear and tear on the body.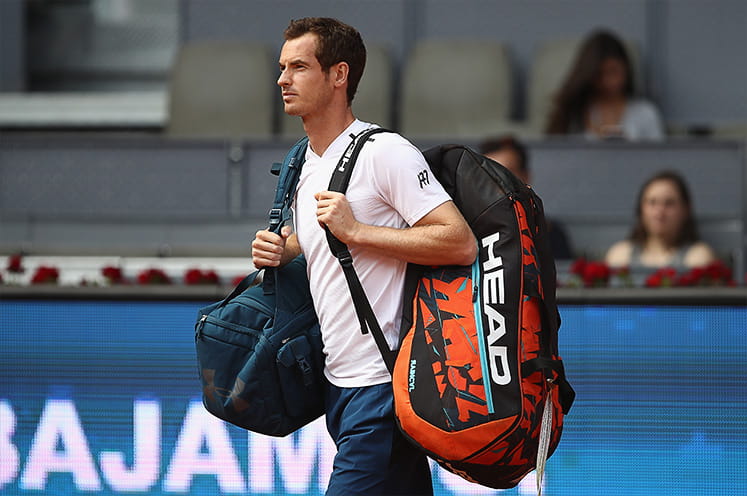 ---
Could Murray Face an Uphill Challenge in the Quest for More Slams?
The same principle can be applied to Nadal and Djokovic (who turns 30 next week), of course, but they have already captured 26 Slams between them, while the Spaniard has a unique heart and the determination to overcome physical hurdles. Murray, for all of his achievements, has no such pedigree to call on, while he has also struggled to diversify his game by maintaining consistent levels of aggression at the highest level.
This will be crucial if he is to extend his career as an elite performer, as otherwise the physical demands of his defensive style will take their toll. Unless Murray can adapt his game as he grows older, the next two years or so may represent his best chance to add to his current Grand Slam haul.