Mo Farah sets European record with Chicago marathon win
Last updated: October 8, 2018 by Leon Marshal
Mo Farah has set a new European record with his win in the Chicago marathon this weekend. Farah recorded a time of 2hr 5min and 11sec to break the previous record by 37 seconds.
The win will be particularly sweet for Farah. Prior to the race, his critics scoffed that he is – at 35 years old – too old to win such a marathon.
It also didn't look likely until the latter stages of the race. Farah was not one of the leaders until way after the midway point. Increasing the pace, he clawed his way back until he was behind only Mosinet Geremew of Ethiopia.
Farah was able to overtake Geremew and as he approached the finish line he had already begun celebrating, before cracking out the trademark Mobot celebration once he crossed the finish line and received congratulations from his wife, Tania.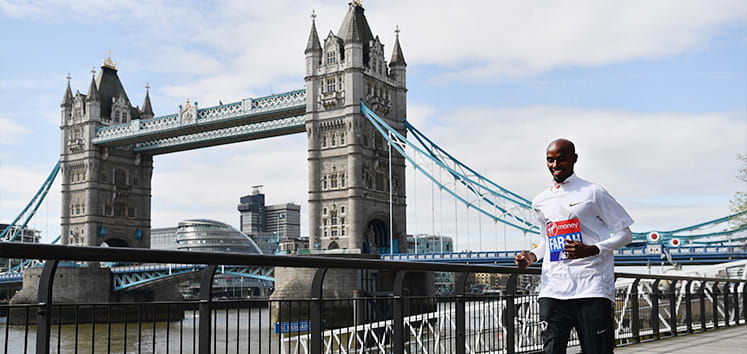 ---
A man with a plan
Mo made it look easy and even said after the race that he had at least another gear left. But that, it appears, was always the plan.
The last runner to arrive for breakfast in the morning, Farah and coach Gary Lough discussed strategy. Leaving it late was always the idea, with the runner planning to stay further back in the pack to protect against the headwind and conserve energy.
By mile 16 Farah had moved to the leading pack, while some elite contenders fell out of contention. A minor scare at around mile 21 fortunately proved to be nothing serious. When grabbing a drinks bottle, the runner almost slipped in the nearby ditch. After the race, Farah claimed there was some pain in his foot for the next mile, though it quickly subsided.
Two men were in contention in the last couple of miles – Farah and Geremew. Geremew is a reknowned sprint finisher and would likely have fancied his chances. However, Mo's excellent race management ensured that he knew he was in control. At one point shoulder to shoulder, Farah managed to pull away, emerging the clear winner.
The new European record time means the Farah now holds the 1500m, 10,000m and marathon European records, which is a testament to his ability over a dizzying range of distances.
The race will be a huge confidence booster ahead of the 2020 Olympics where Farah can come up against the recent new marathon world record holder, Eliud Kipchoge. After the race, Farah was quick to praise the Kenyan, who Farah admitted is a better and more experienced marathon runner than himself.
However, there was a sternness in Farah's voice when he spoke about how he can compete with the Kenyan. And why not? Surely there will be even more medals for the man who already holds 10 gold and 2 silver medals between the Olympics and world championships.