Mayweather vs. McGregor: Destiny or Circus?
Last updated: March 28, 2017 by Leon Marshal
For a while, the prospect of UFC poster boy Connor McGregor stepping into the ring to face Floyd Mayweather seemed fanciful at best. Not only would this be the first ever fight of its type made at elite level, for example, but the negotiations between the UFC and Mayweather's promotional team have already proven to be protracted to say the least.
While the latter challenge remains (with Bob Arum recently claiming that UFC are demanding 50% of Connor McGregor's likely purse), there is no doubt that the fight is now increasingly likely to take place. With this in mind, thoughts have begun to turn to the potential contest itself, with most pundits questioning whether McGregor has a realistic chance of toppling the unbeaten Mayweather in the boxing ring.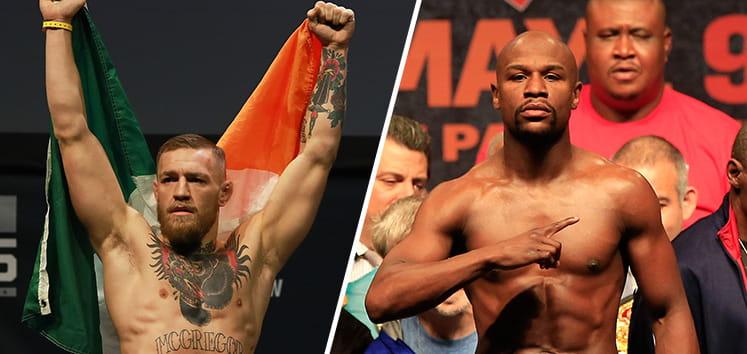 ---
The Fight: Who is the Favourite?
In the boxing world, there is little or no doubt that Mayweather will deliver a comprehensive boxing lesson if he ever does step in the ring with McGregor. There is good reason for this too, with Mayweather boasting a perfect record of 49 wins from 49 contests and a technically proficient style that utilises exceptional balance, speed and precision.
Unsurprisingly, UFC fans and those who have seen McGregor at close quarters are not so sure. President Dana White has said that there are no guarantees due to McGregor's size advantage over Mayweather, while UFC opponent Nate Diaz has claimed that his rival's power will prove threatening during the earlier rounds. Indeed, an early knockout seems to be McGregor's best chance of upsetting the odds, with his hand speed and precise combinations extremely dangerous.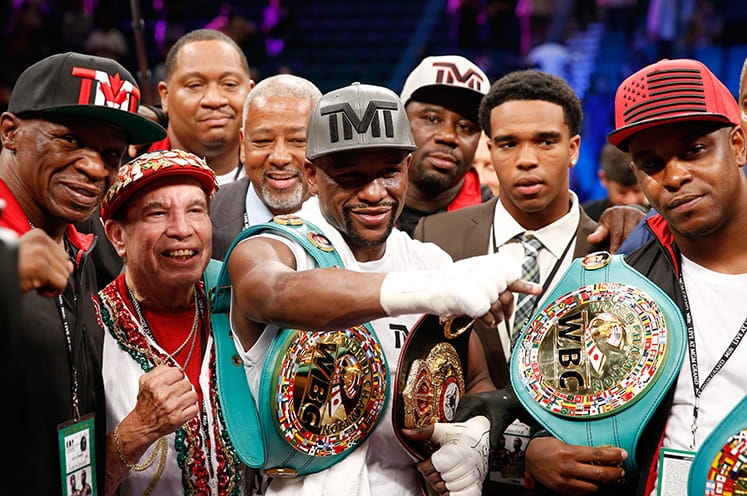 This is unlikely, however, with Mayweather having never touched the canvas despite being in the ring with elite level boxers across five different weights. In fact, common sense suggests that Mayweather will use his balance and footwork to maintain distance between himself and McGregor during the early rounds, using quick counter-punching to deter his rival. He will then close this distance as his superior endurance and conditioning kicks in, much as he did while defeating Englshman Ricky Hatton in Las Vegas.
What Will it Mean for Both Sports?
While Mayweather may be the overwhelming favourite to win, the wider question is really what the contest represents for the respective sports. There is no doubt that it means more for the UFC, primarily because the sport remains on the fringes of the mainstream and can leverage this fight (along with McGregor's charisma) to potentially win an army of new fans.
The same cannot be said for boxing, however, which has more to lose than it has to gain should the fight go ahead. The sport, which already traverses the fine line between drama and farce with its multiple-weight champions noticeable lack of defining fights in recent times, runs the risk of further damaging its reputation regardless of the result (particularly if Mayweather wins comprehensively and without genuine resistance).
The Last Word
In this respect, it is more important that the fight is made from the perspective of the UFC, while purists in the boxing world would probably prefer that it did not go ahead.
If it does take place, it is sure to be a high-octane and entertaining spectacle, and one which will traverse the unknown like never before. Whether it is entertaining for the right reasons has yet to be seen, but this is a phenomenon that boxing has become accustomed to in recent times.