Manchester City receive early Christmas bonus
Last updated: December 13, 2017 by Leon Marshal
Manchester City have been given a huge boost in their title challenge as they became the only team in the top four to win at the weekend. This, coupled with City's victory in the Manchester derby, gives Manchester City an eleven-point gap at the top of the Premier League.
Manchester City received an early Christmas bonus as none of their closest rivals could close the gap on them in the race for the Premier League title. City also played their part by beating Manchester United 1-2 in the six-pointer at Old Trafford.
Jose Mourinho played Santa Claus as his Manchester United team lost the chance to gain ground to neighbours City and gave the present of three points. City demonstrated the gulf in class between the two sides and displayed superiority for much of the match.
When David Silva scored in the 43rd minute it was the least City deserved, they probed and passed and looked more like the home side as they pressed to turn the possession into goals. Silva had been a doubt for the game, something Mourinho had mocked in his press conference calling it a "bluff" and with his man-of-the-match performance, it's easy to see why Mourinho singled him out.
Silva was instrumental in winning the corner that resulted in City's first goal. A floated ball from Silva on the left found Leroy Sane who took the ball well on his thigh and hit a shot that United goalkeeper David De Gea did well to tip over.
From the resulting corner both City defender Nicolas Otamendi and United striker Lukaku went for the ball, it rebounded off the forward's chest and fell to Silva who made no mistake in hooking it past De Gea.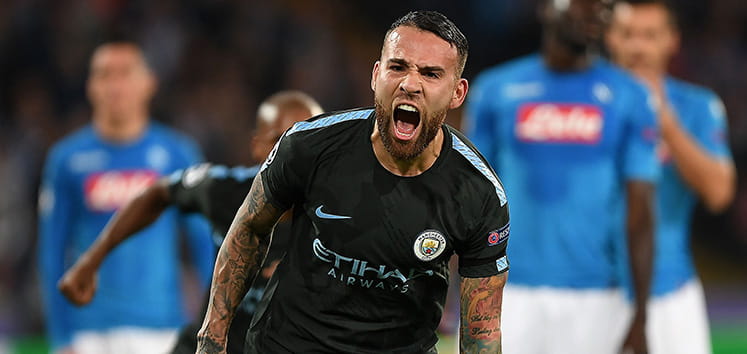 United given hope with Rashford finish
With over 45 minutes showing on the clock it appeared City would head into the break with a one goal lead but when Otamendi's mistimed clearance attempt found its way to Manchester United's Marcus Rashford via City left-back Fabian Delph, Rashford showed composure well beyond his 20 years to hit a low shot that beat Ederson at his far post.
It was quite a strange situation at half-time as City had dominated but weren't in front and United who had been pretty anonymous the first half had somehow pulled a goal out of nothing.
In a United team of old you would have expected a barrage assault, but City continued to dominate the possession in the second and looked the more likely to go on and win the match.
This proved to be the case when Nicolas Otamendi made up for his earlier mistake by scoring the winner in the 58th minute.
Lukaku was again at fault in defense, as his panicked clearance only succeeded in hitting the back of Chris Smalling. The ball rebounded to Otamendi who drilled it past De Gea.
It wasn't all City, goalkeeper Ederson pulled off a few fantastic saves and Mourinho was quick to point to a penalty claim that was denied. But only the harshest critic would deny that City deserved this win, with this result clinching a record 14th consecutive top-flight victory for City and barring an incredible collapse in the season, gives them a fantastic chance to beat the biggest title-winning margin (set by Manchester United in 2000) of 18 points.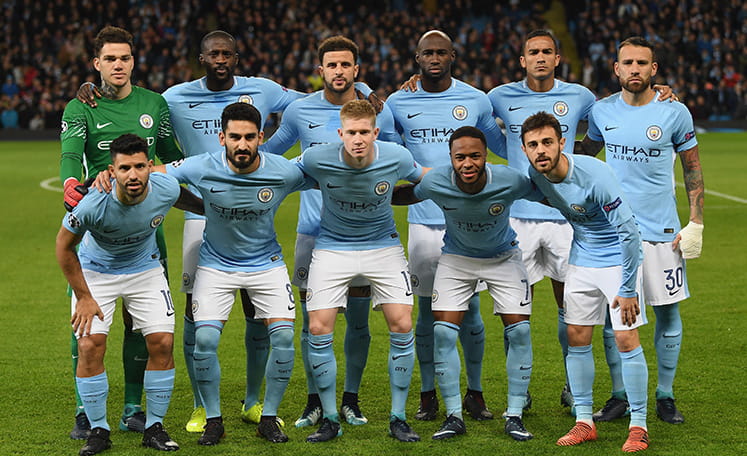 Battle of the buffet: Part two
This game is more likely to be remembered for what happened off the pitch after the game than what went on in it. Jose Mourinho and players from both teams became involved in what has been described as a "brawl" post-match in the tunnel once the final whistle had gone.
According to press reports, the Manchester United manager became irate with the celebrating City players and went into their dressing room and accused them of having "no-respect".
Mourinho is then alleged to have had an argument with City goalkeeper Ederson and at that point Mourinho was squirted with water and milk and hit by a plastic bottle.
News of the unrest reached the United camp and the United players left the changing room to confront their City counterparts, this lead to a "rugby scrum type brawl" that involved as many as 30 people.
The incident brought back memories of the infamous 2004 Battle of the Buffet in which Manchester United players fought with Arsenal players and the then manager Sir Alex Fergusson was hit by a flying pizza.
The press reports do however differ from what the clubs themselves are saying. Both United and City have spoken to Sky Sports News and stated that no punches were thrown. Police officers were present at the incident but have stated they didn't feel a need to intervene and no complaints have been made.
This is unlikely to stop the Football Association investigating the matter though and reports state The FA have already asked the clubs for their observations. It's unlikely this will be the last that we hear of this incident and it will be interesting to see if any charges are brought as a result of this incident.