Liverpool v Spurs: Is it Do or Die at Anfield?
Last updated: February 9, 2017 by Leon Marshal
On December 19th, Liverpool sat just six points behind leaders Chelsea, having incurred just two single league defeats since the beginning of the season. After beating Manchester City at Anfield on 31st of the month, the Reds maintained this gap while Antonio Conte's side were preparing for a difficult trip to White Hart Lane.
The hope and expectation that engulfed Anfield after the 1-0 win against City has been extinguished in the six weeks since, however, as the Reds have endured a horrific run of just one win in 11 games across all competitions. This has seen them fall a staggering 13 points behind Chelsea and exit the two domestic cups, while even the club's esteemed manager Jurgen Klopp has earned the ire of fans.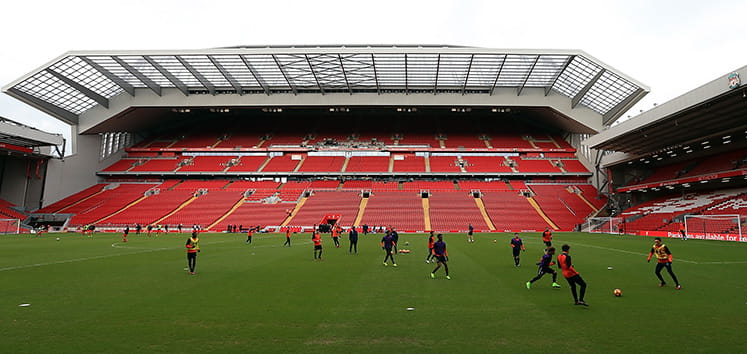 ---
Liverpool v Spurs: A Game That Could End the Title Race?
With the Reds now also only a point above sixth place Manchester United (who are unbeaten in 15 EPL matches), the season is potentially reaching the tipping point for Liverpool. This sense of do or die is only exacerbated by the fact that Tottenham are the next visitors to Anfield, with Mauricio Pochettino's men considered by many Chelsea's only realistic, remaining challengers. Defeat here will leave the Reds' potentially 16 points behind the Blues after the weekend, particularly if Conte's men beat Burnley on Sunday.
The relentless nature of Chelsea's title pursuit certainly adds an interesting dimension to what is already a fascinating clash, as while a Liverpool defeat certainly ends their title challenge a draw or a loss for Spurs could also bring the title race to a shuddering halt. This makes the game a must-win for both sides, which could in turn the type of open and enthralling contest that is extremely difficult to predict.
The question that remains, of course, is how this dynamic will impact on the result? Two months ago, it would have seemed as though an open and high-intensity game would favour Liverpool, as energy and one-touch attacking play represented the hallmarks of the clubs early season performances. Klopp's played seem to have tired in recent weeks, however, with the demands of the German managers style and the sheer volume of fixtures played taking a clear, physical toll. So while the Reds are still committing a high number of players in attack during games, they lack incision and are struggling to chase back when they lose possession.
---
Who Will Prevail at Anfield?
In this respect, Spurs players' may well fancy their chances of leaving Anfield with all three points. While both side require a win, for example, Liverpool's need is more dire meaning that they have little choice but to chase the game from the start. Tottenham can therefore use their own energy and defensive qualities to sit deep and counter the Reds, using Alli and Kane to expose the huge spaces that Liverpool leave by pressing high up the pitch. Without the energy or the positional sense to counter Spurs' threat on the break, Liverpool could well struggle to impose themselves on the game.
If Spurs do win, and we think they will, Liverpool's season will be reduced to scrapping for a Champions League place. While some fans may have accepted this at the beginning of the season, it will now come as a major disappointment after Klopp's side raised expectations of a first title win since 1990.