Liverpool pay world record fee for goalkeeper Alisson
Last updated: July 23, 2018 by Leon Marshal
Liverpool have completed the signing of 25-year-old Alisson Becker from A.S. Roma for a world record fee for a goalkeeper of £66.8 million. This surpasses fellow Brazilian teammate goalkeeper Ederson Santana de Moraes who signed for Manchester City last season for £34.9 million.
Nicknamed the Messi of Goalkeepers, Alisson featured in 44 matches in Serie A and managed an outstanding 20 clean sheets.
Alisson had the record for the best save success in the Serie A with a 79% as the third best keeper behind second place De Gea with 80%. The best save rate in Europe's top five leagues was Atletico Madrid's Jon Oblak who had a splendid 83%. To demonstrate how much of an upgrade Alisson is, Karius only managed 68.89%.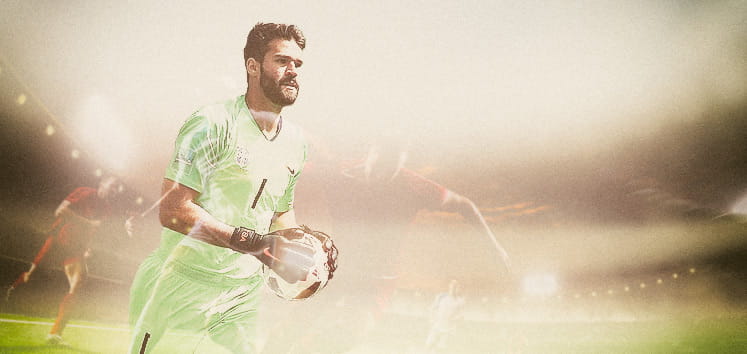 Manchester United fans know the importance of a world-class stopper, De Gea has probably earned his team over 15 points for the last three seasons and on paper at least Alisson compares well to the Spaniard.
Alisson had the highest average for goalkeeper saves with 2.71 saves per 90 minutes in the 2017-18 season. Loris Karius for Liverpool only managed an average of 1.55, De Gea with 2.59, Marc-Andre Ter Stegen with 2.36, and Oblak with 2.41.
The former A.S. Roma star man accumulated an average of 3.41 saves per goals conceded way behind Oblak who managed a 4.56 saves per goal conceded ratio and De Gea managing a 3.46 average. Loris Karius was again dismal with 2.0 saves per goal conceded. Lest we forget, Atletico Madrid and Manchester United have superior defences and their gameplay is usually more reserved than A.S. Roma.
Liverpool's style of play under Klopp requires a goalkeeper who is good in possession and can enable a quick counterattack. Karius struggled on this front and managed a distribution accuracy of 72%. Alisson really feels like the right fit as he was outstanding with a stunning 83% distribution accuracy, the same figure as Barcelona's Ter Stegen.
---
Issues with their goalkeeper
Liverpool's issues between the sticks is nothing new. Liverpool had a golden team in the Premier League 2013-14 season with Luis Suarez taking the golden boot with 31 goals and Steven Gerard as the PFA Player's Player of the Year, leading the assist charts with 13. It was a team with genuine quality throughout the side. But it was the goalkeeping position that was Liverpool's Achilles heel.
Simon Mignolet, who had just signed for the Brendan Rodgers side, made mistakes in some key games. These mistakes would prove costly and they would go on to lose the title to Manchester City on the final day by just two points.
His most high profile error came in the finals of the 2016 League Cup to deny the reds silverware. The Belgian international made a horrendous error that gave Manchester City the lead and their only goal in the 1-1 draw. The match eventually was decided in penalties where Liverpool lost 3-1.
It is probably understandable that the Liverpool boss didn't have faith in Mignolet and German Loris Karius took over goalkeeper duties. The 25-year-old had signed for Liverpool in May 2016 for £4.75 million. In October of that year, Klopp confirmed that Karius was his number one choice.
But by December a few poor performances (particularly in the 4-3 loss to Bournemouth) led to Klopp dropping the player, stating that he wanted to take Karius out of the firing line but backed the player to bounce back.
The worst however was yet to come.
Liverpool had an impressive Champions League campaign last season but once again it was individual goalkeeping errors that cost the Merseyside club a chance to claim their sixth top European title in the game against Real Madrid.
Loris Karius let Karim Benzema score the first goal of the match; it was a howler and will no doubt be featured on football blooper shows for the rest of history. One mistake is bad enough but when he spilled Gareth Bale's long range effort in the 83rd minute, there was no coming back and just like that, the Champions League was gone!
A top goalkeeper became a priority signing for the English giants if they wanted to become genuine title contenders. Manager Jurgen Klopp said they didn't think twice about the signing. That proves the importance and urgency of the player to the five time European Champions in their quest to conquer the footballing world again.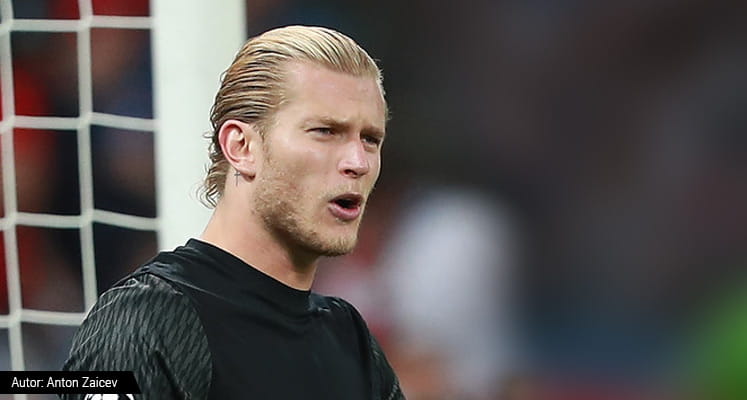 ---
Liverpool hopes
The £66.8 million offer was just too good a deal for A.S. Roma to turn down. Reports state that the fee could be increased by up to £10 million with performance related add-ons. Remarkably according to The Mirror, they had the chance to sign Alisson in 2015 for just £4 million but turned down the chance.
Liverpool's hand was forced with alleged interest in the goalkeeper from Real Madrid and Chelsea and if Alisson realises even part of his huge potential then he could prove to be that final piece in the Championship jigsaw. Liverpool fans are well known for their optimism but with this signing, it could be well justified.