Is Lewis Hamilton already one of the greats?
Last updated: November 10, 2017 by Leon Marshal
Given Lewis Hamilton's ability and level of confidence, there is no doubt that he would have started the Mexican Grand Prix fully expecting to claim his fourth world title.
After a dramatic start in which he clashed with title rival Sebastian Vettel, Hamilton showed typical grit to power through the field while the German's similarly impressive finish of fourth wasn't enough to prevent the Brit's victory charge. Sure, he probably wouldn't have envisaged winning it in such dramatic fashion, while it's fair to surmise that finishing ninth wasn't part of the plan either.
After the dust settled, the question on most fans' lips was whether Hamilton can now be considered one of the all-time greats? Here are our thoughts.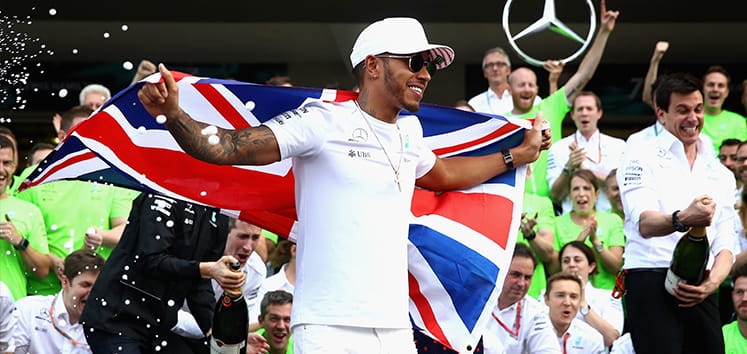 What do the numbers say?
While Hamilton's eccentric persona may continue to polarise opinion among British fans (the Brit is loved in the States), the numbers certainly reaffirm his case for greatness. The 32-year old has now claimed his fourth world title, and his third in four years (the previous two coming with McLaren in 2014 and 2015). This has certainly established him as the most successful British driver of all time, having passed Jackie Stewart's record of three world titles (that last of which came in 1973).
Hamilton's win also means that he has won more world titles than the late, great Ayrton Senna, whose career was ended prematurely and remains an inspiration to the British driver. He's also level with Alain Prost and Vettel himself, while only Juan Manuel Fangio (five) and the incomparable Michael Schumacher (seven) out in front. With Hamilton still relatively young and incredibly gifted, few would bet against him adding even more titles in the years to come.
There are other stats that seem to hint at Hamilton's greatness too, including his record of 62 wins from 206 starts on the grid. This is the second highest number of all-time, while his win percentage of 30.10% is also the sixth best in history and superior to Michael Schumacher's (29.55%). Hamilton has also recorded the most pole positions of any driver in history, with his record of 72 poles from 206 starts meaning that he had led from the front in a staggering 34.95% of his races.
Hamilton has become one of the world's most successful drivers on specific tracks, with six victories apiece in Canada and at the British Grand Prix. No driver has won more at either of these venues, while Hamilton has managed to win at Silverstone for four consecutive years between 2014 and 2017. He has recorded three consecutive wins in Canada, and with Mercedes having recovered from their engine problems last season Hamilton is likely to add to these tallies in the future.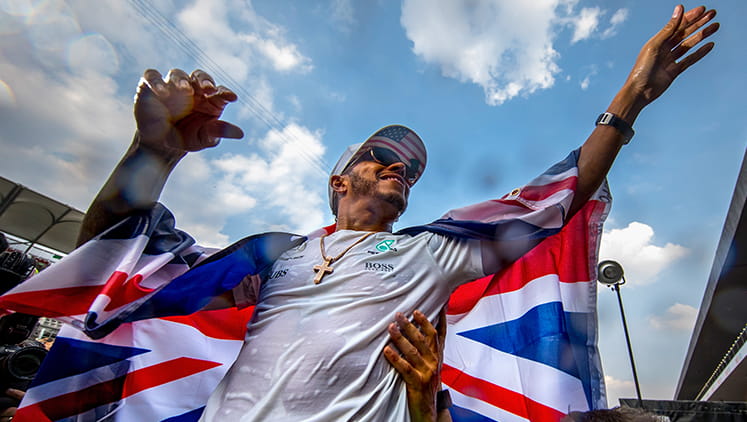 The last word – Why Hamilton is a true great
They say that you can prove anything with statistics, but the numbers certainly make a compelling case for Hamilton being one of the best and most successful drivers in Formula One history. At just 32, he has also a great opportunity to break many more records in the years ahead, and whether you're a fan or not there is every chance that when his career finally ends he will be considered as the best of all-time.