Joshua v Klitschko: Where's Your Money?
Last updated: April 13, 2017 by Leon Marshal
On April 29th, the heavyweight division will receive a much-needed boost as Anthony Joshua and Wladimir Klitschko challenge each other for the WBA, IBF and IBO titles.
This fight will see the successful fighter take a huge step towards unifying the much-maligned heavyweight division, while it could also cement Joshua's status as the single-most promising prospect since the days of Mike Tyson.
In this article, we will look at who is likely to prevail, and what the result will do for the division as a whole.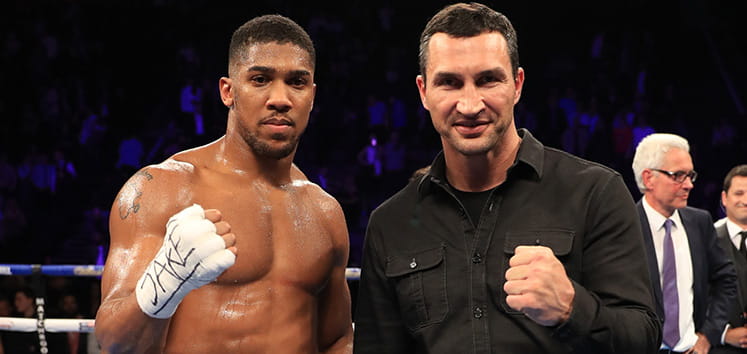 ---
Joshua is Favourite, But Klitschko Represents His Biggest Test
The bookmakers see a clear winner here, with the all-conquering Joshua (18-0, 18 KOs) priced at 2/5 to emerge victorious. In contrast, Klitschko (64-4, 53 KOs) is a relative outsider at 15/8, which underlines the impact that the talented Joshua has had on the division as a whole.
The Ukrainian veteran represents Joshua's toughest challenges as a professional, however, while there is no doubt that he boasts the experience and the pedigree to spring a surprise. He holds the distinction of being the second-longest reigning heavyweight champion of all time, for example, having completed 23 successful defences since initially reigning as the WBO champion. He also looked largely unbeatable until his shock defeat to Tyson Fury in November 2015, so Joshua will need of his vaunted strength and speed if he is to prevail.
There are obvious reasons why Joshua is favourite, however. To begin with, Joshua is vastly superior to any of the opponents that Klitschko beat during his 23 title defences, particularly given his unique blend of power, speed and daunting physical size. There are also concerns that Klitschko, now 41, exhibited signs of decline during his defeat against Fury, during which he struggled with his opponent's size and failed to throw his right hand with any real menace or regularity.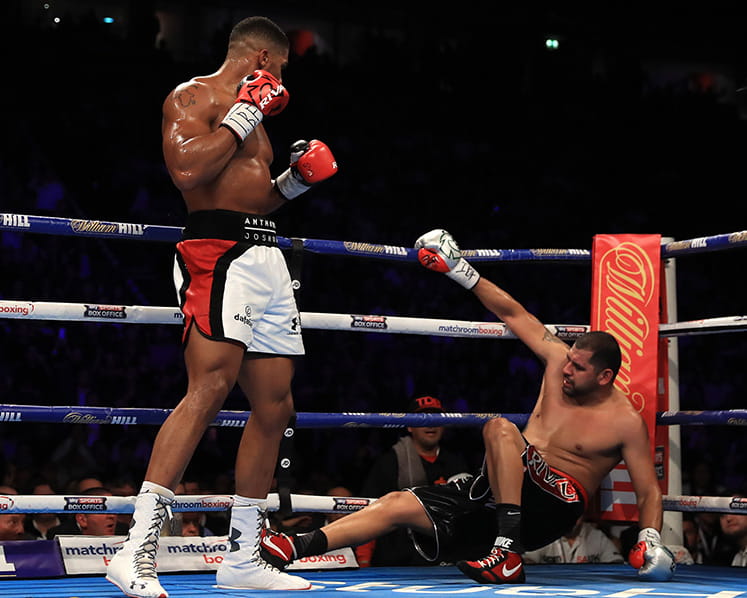 ---
A Classic Awaits, But Joshua Must Be on His Guard
If we discard these perceived advantages for Joshua, the fight itself has all the makings of a modern classic. We have an ageing former champion against an emerging superstar with the world at his feet, for example, in a script that would not appear out-of-place in a Rocky film. Throw in a sell-out Wembley and the fact that two belts are on offer and you have a potentially explosive meld that could deliver the fight of the century.
Make no mistake; it is individual weaknesses and the ability of each fighter to expose their opponents that will ultimately determine this fight. Klitschko struggled with a so-called glass chin during the formative stages of his career, for example, while his aggressive style often caused him to walk onto punches. While he negated this by becoming more defensive-minded under the tutelage of former coach Emanuel Steward, Joshua has the power and the accuracy to expose Klitschko's chin.
As for Joshua himself, he has yet to go the full 12 rounds with anyone, let alone someone of Klitschko's calibre. The Ukrainian will therefore strive to use his jab and counter-punch Joshua, in the hope that he can extend the fight into the later rounds and tire his opponent.
So, with this in mind, who is your money on?