Is Winning Becoming Unfashionable in the EPL?
Last updated: April 27, 2017 by Leon Marshal
For anyone who watched England's abject performance against Iceland in the second round of the European Championship last summer, the question of precisely what is wrong with the national side is a pressing one. After all, England's players appeared to lack the tactical awareness and composure to deliver in key moments, consigning them to yet another humiliating defeat on the international stage.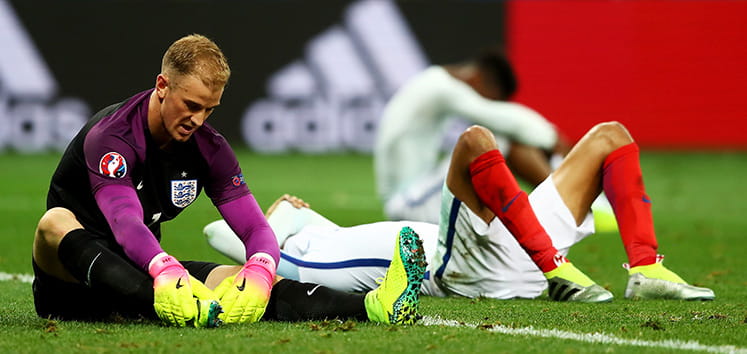 One potential trigger that has not been explored is the lack of a winning mentality among England's leading players. The majority of these stars play for elite-level, top six clubs, for example, and these sides are becoming increasingly preoccupied with securing a Champions League place. Given that finishing fourth is now a more popular objective than winning silverware for clubs like Arsenal, it would stand to reason that England's top players are gradually losing their desire and competitive edge.
---
Why Winning May Be Becoming Unfashionable in the Premier League
The Gunners offer a viable case study in this respect, particularly over the last 12 years as they have struggled to compete consistently with Manchester United, Chelsea and Manchester City at various times. Since 2005, the Gunners have won just two trophies, while they have failed to win the league title since the so-called 'Invincible' season of 2003/04. Despite this, they have qualified for the lucrative Champions League for 18 consecutive seasons, and this has been enough to placate the board, the manager and a host of talented players.
If you look at how Arsenal's squad has declined during this time, however, the issue begins to become apparent. Rudderless and without any defined leaders on the field, the club's players have become mentally vulnerable and often unable to deliver during critical moments. Much more than this, they have a tendency to crumble in the face of adversity and intense pressure, and this is something that has plagued the national side since the turn of the century.
A similar affliction has afflicted Spurs in recent times, as despite boasting its most talented squad in living memory it has been unable to secure a major title or honour. So while the club is braced for another comfortable top four finish this season, its players seem unable to showcase the resilience, toughness and clinical mind-set that distinguishes winners from mere contenders. Liverpool have also shown similar failings in recent times, and genuinely seem content to eschew silverware in exchange for a top four finish.
Why Conte and Mourinho Are Breaking the Mould in the EPL
There are exceptions to this rule, of course, in the form of Chelsea and Manchester United. This should come as no surprise when you consider that these clubs are managed by Antonio Conte and Jose Mourinho respectively, as both coaches embody the essence of winning and have historically prioritised lifting trophies ahead of anything else. This is why Chelsea (who have been managed by both managers in recent times) are on course to win a domestic double and a second title in three years, while Mourinho's United have already landed the League Cup and could yet add the Europa League to this triumph.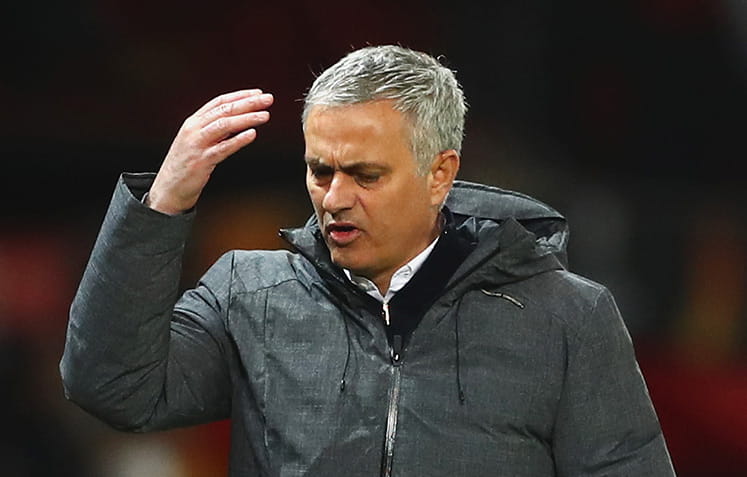 In this respect, we should be thankful that these managers are in the EPL, as they continue to reinforce the importance of winning and develop the right mentality among their players. This can benefit England players like Gary Cahill, Chris Smalling, Phil Jones, Jesse Lingard and Marcus Rashford, and hopefully set a standard that influences others in the years ahead. If not, the importance of winning may continue to be understated in the EPL, as clubs instead focus on their philosophy, playing style and that all-important top four finish.
Of course, the FA could end all of this by allowing the top two clubs in the EPL to qualify for the Champions League and rewarding the winners of the League and the FA Cup with the other two places. This is unlikely to happen any time soon, however, as the Premier League gravy train continues to undermine players' competitive edge and the ability of the national team to compete.