Is the EPL Title Race Back On?
Last updated: April 21, 2017 by Leon Marshal
Prior to Chelsea's shock home defeat against Crystal Palace a few weeks ago, the Blues were 10 points clear at the top of the EPL and cantering towards a second title in three years.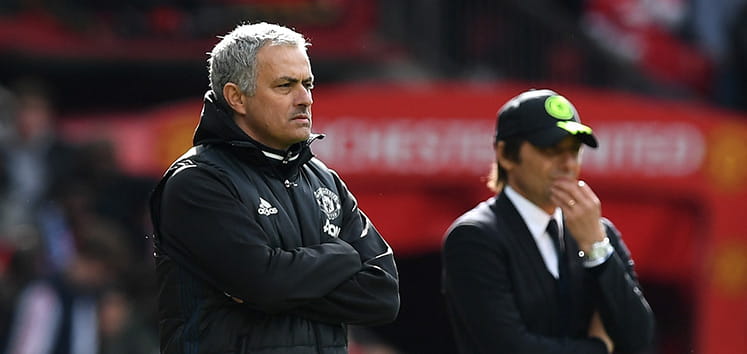 After this shock reversal and the 2-0 defeat at Old Trafford last weekend, however, the Blues' lead has been cut to just four points with six matches remaining. With Spurs having also won their last seven league games and scoring 22 goals in the process, the title race may yet have one or two twists and turns left before the end of the season.
So it the race for the Premier League really back on? Let's take a look.
---
A Lack of Desire? Worrying Times for the Blues
Tottenham's surge has been characterised by desire, determination and superb attacking play, with the three goals scored during seven minutes of stoppage time to secure a crucial win at Swansea clear evidence of this.
More strikingly, these attributes were noticeably absent from Chelsea's display against Manchester United at the weekend. The Reds were quicker, stronger and more tenacious in every area of the pitch, while they also exposed the Blues' system and blunted their attacking quality. The fact the manager Antonio Conte admitted a failure to motivate his players was also jarring, particularly given the stakes and the ultimate goal that Chelsea are striving to achieve.
Why the Run-in Could Yet Save the Blues
The combination of Spurs' form and Chelsea's sudden failings has injected life into a seemingly moribund title race, although the Blues remain firm favourites to regain the title that they last won back in 2015. In fact, Conte's men may well find solace in their remaining fixtures, which includes four out of six games at home and none against sides that are currently in the top six.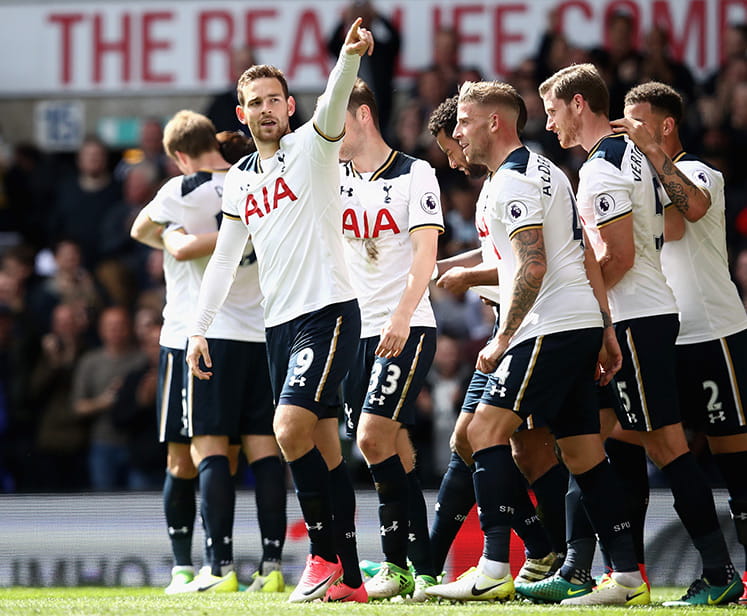 In short, Chelsea face the bottom two of Sunderland and Middlesbrough at home, while they also entertain Watford and a struggling Southampton side. These should deliver a maximum points haul, with only trips to Everton and West Bromwich Albion providing genuine cause for concern. In contrast, Spurs must host neighbours Arsenal and a resurgent Manchester United at home, while facing difficult trips to in-form Leicester and Crystal Palace (who have won five and lost just one of their last seven games).
So even if the Blues do drop points at Goodison Park and The Hawthorns, Spurs would still have to win all of their games to have any chance of winning the title. This is a tall order, particularly as Tottenham will have to perform incredibly well to win their final six league games.
It's Still Chelsea's to Lose for Now
Given this and the fact that the Blues are still 1/7 to win the league, the title remains Chelsea's to lose for now. If they continue to show the same lack of desire that blighted the Blues at Old Trafford, however, there is every chance that Spurs could still spring the most unlikely of surprises and win their first title for 56 years.