Is T20 Harming Test Match Cricket?
Last updated: August 11, 2017 by Leon Marshal
While there was plenty of drama during England's recent 3-1 Investec Test Series victory against South Africa, the one-sided nature of the matches was apparent for all to see. This created a lack of genuine suspense and quality, while it also highlighted the lack of application that seems to be afflicted on the longer form of the game at present.
This undermined the Proteas during all three of their defeats, while England also failed to showcase any kind of grit when being thrashed by 340 runs during the second Test match.
So, is this lack of batting discipline and application down to the influence of T20 cricket, and is the explosive, shorter form damaging Test match cricket?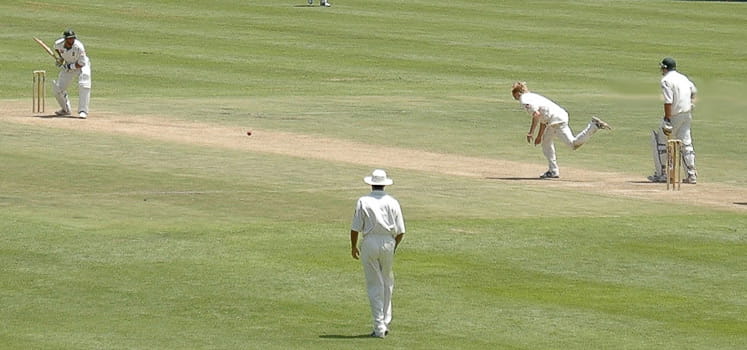 ---
Where Have All the Grinders Gone?
Given the nature of the recent Test series, there was something symbolic about the performance of South African talisman Hashim Amla. The archetypal Test match blend of focus, technique and patience, Amla's career average has nosedived since he began to play regular T20 cricket in 2015. A man who once valued his wicket dearly, his technique and footwork have become increasingly suspect while he too seems to have lost some of the mental fortitude required over prolonged periods of time.
Prior to the tour of Bangladesh, Amla has averaged an incredible 66.43 runs during his previous 41 Test matches, plundering 16 centuries in just 69 innings within this period. This left his career average well in excess of 50, while he had a deserved reputation as one of the most consistent and reliable players in the world.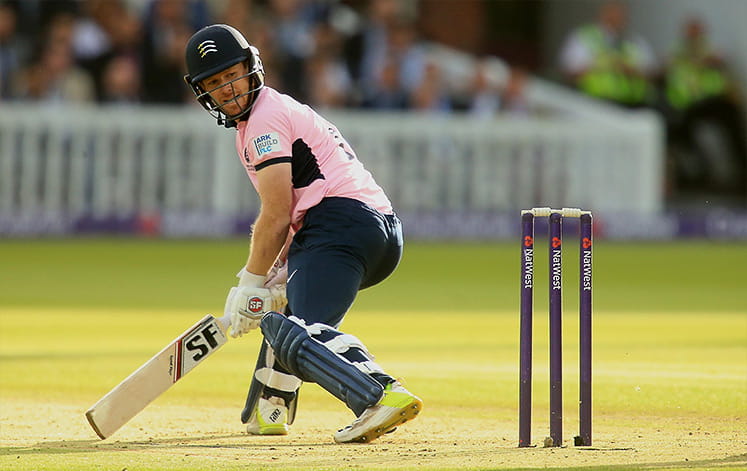 Having combined T20 cricket with Test match gameplay since the summer of 2015, however, Amla has gradually emerged as a different type of player. In the 18 months to December 2016, for example, he averaged just 34.81 in 15 tests and scored only two centuries in this time. While this improved slightly during a difficult four-match series in England, Amla still only managed to average 41.12 with the bat, while his tally of 329 runs was only 18 more than the 311 he scored in a single innings at The Oval on his last visit in 2012.
Some may suggest that this is little more than a coincidence, of course, with all Test match players likely to experience some form of temporary decline during their careers. The timing is certainly suspicious, however, while the pace and demands of T20 cricket certainly seem to have caused issues with Amla's previously flawless technique. Now unsure of his off-stump and lacking any kind of decisive footwork against the swinging ball, Amla is struggling in the most challenging form of the game. He is also one of several players who are diversifying their style at the expense of Test match cricket, while losing the focus and resilience that made him such an important player for South Africa.
---
Can Test Match Cricket Survive the Rise of T20?
Amla can be excused, of course, as the popular and lucrative nature of T20 helps players to secure their financial futures. While Test match cricket was once the gold standard for any player who wanted to make large amounts of money from cricket, a nation can only ever pick 11 players at once, and there are a growing number of active T20 leagues across the globe. These also generate large viewing figures, television deals and endorsements for players, creating earnings that can turn even the most seasoned of pros.
With T20 likely to expand further, the question that remains is whether Test match cricket can survive in its current incarnation? After all, while the shorter form of the game is helping the sport to grow as a whole, it is undoubtedly undermining Test match gameplay and the attributes that make it such a fascinating spectacle.
The answer would appear to lie in the modernisation of Test cricket, with a focus on optimising game-time, guaranteeing results and boosting attendances. Day-nights Tests (which have already been introduced) should help with the latter, while coping better with inclement weather would also provide a boost. Above all else, reducing Test matches to four days and restructuring games to include four, 90-over innings would deliver a higher ration of decisive results, while injecting some much-needed excitement into the format.