Is 3-4-3 the Way Forward for England?
Last updated: March 24, 2017 by Leon Marshal
There was a sense of Déjà vu in Dortmund earlier this week as England once again delivered a display full of promise, verve and tenacity against the reigning world champions, Germany. While the Three Lions may have lost 1-0, they showcased outstanding energy and no little tactical agility, with the Germans being made to look decidedly average until Lukas Podolski's stunning intervention midway through the second-half.
Perhaps the most impressive aspect of England's performance was how comfortable they looked in a 3-4-3 system, which despite having enjoyed something of a renaissance this season remains a difficult formation to implement. Gareth Southgate's men did it well – so well to the extent that we may see the system deployed again during Sunday's qualifier with Lithuania at Wembley.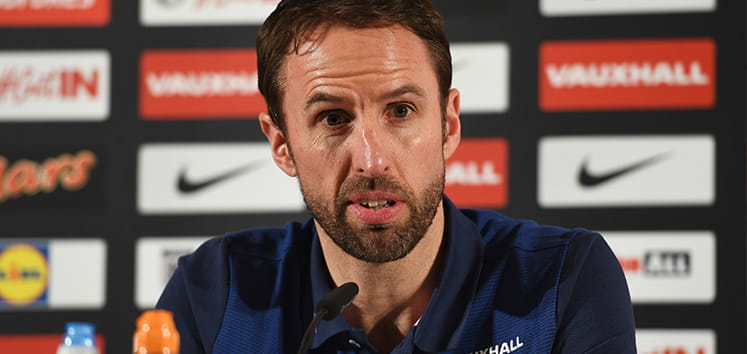 ---
Can the 3-4-3 System Help England Become a Major Force Once Again?
To many observers, the notion of England playing with three centre backs is long overdue. The reason for this is that the system seems to suit the individual players at Southgate's disposal, with some examples particularly prominent.
Take the evolving John Stones, who appears to be growing in confidence as the season progresses. He is ideally suited to playing in the middle of a three-man defensive line, where he will have the license to bring the ball out of defence and showcase the courage in possession that has long-since been a hallmark of his playing style.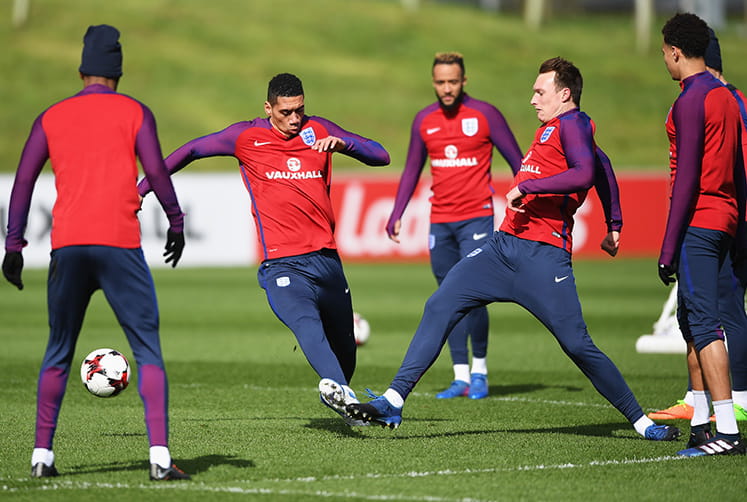 Not only this, but England's first choice full-backs, namely Kyle Walker and Danny Rose, are well-equipped to perform well as wing-backs, with their energy, attacking quality and pace in recovery evident every single time they perform. They have also played as wing-backs in numerous matches for Tottenham this season, meaning that they are comfortable in the roles and capable of operating at the highest level.
In Dortmund, the system also allowed Adam Lallana and Dele Alli to showcase their energy and creativity higher up the pitch, with two holding players (Eric Dier and Jake Livermore) providing cover behind them. As Chelsea have showcased with their roving trio of Eden Hazard, Willian and Diego Costa this season, the strength and depth of the 3-4-3 systems allows flair players the license to roam, enabling them to play between the lines and trouble more sophisticated defences (which has been a major challenge for England at major tournaments).
Will England Use This System (or a Variation) Going Forward?
Of course, the system and the personnel will need to be tweaked in time for Sunday (or in any instances where England are likely to dominate possession and play on the front foot). When teams sit deep, England will need to consider omitting one of the holding players and playing Dele Alli in a slightly deeper role, and one from which he has the license to get forward and attack the box. This allows an additional attacker such as Marcus Rashford or Raheem Sterling to come into the side, and provide a further option in the final third.
These minor details aside, however, there is no doubt that the 3-4-3 system has the potential to revolutionise England and help them become a major force once again. It also highlights the value that Southgate is adding to the coaching role, as he shows tactical innovation and a willingness to create a more fluid and enterprising systems that suits his players.