Irish defy bookies to win Six Nations
Last updated: March 13, 2018 by Leon Marshal
Irish eyes are likely to be a bit bloodshot but still smiling after their victory against Scotland on Saturday. This win handed the Irish their third Six Nations title in five years. Pre-tournament, the Irish were second favourites to win the tournament, but it could get even better yet, as a victory on Saturday against England will secure the Grand Slam.
Irish rugby has previously had a reputation as being 'a bit dull', not an allegation that can be levelled at them in this year's tournament. Sure, they made things difficult for themselves and even in the first game they needed a 'miracle drop-goal' by Johny Sexton to claim a 13-15 win against the French. But nothing changes the fact that if they beat bitter rivals England on Saturday, the Grand Slam is theirs.
Heading into the final, Ireland have every reason to believe they can recreate the heroics of 2009. In that game, they needed to beat Wales at their own ground to secure their first Grand Slam since 1948. The Irish showed pure determination to turn a 6-0 interval deficit against Wales into 15-17 win in an incredible match. They face an England side who are on the ropes, can they inflict more damage to the English?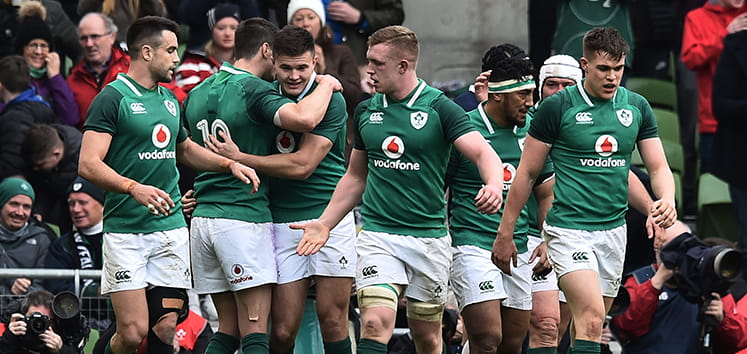 History has not been kind to the Irish team though and past form does suggest they could struggle. This weekend will be the eighth time that Ireland have been capable of claiming the Grand Slam going into the last match of the tournament. Out of the previous seven, they achieved the feat on only two occasions, in 1948 and 2009. Failing in 1926, 1951, 1969, 1982 and 2003.
England also have a small matter of revenge on their minds. In the last Six Nations, England were in the same position as the Irish are this weekend, win and you achieve the Grand Slam. That day Ireland were too strong and spoilt the party by beating England 13-9. In 2011, Ireland not only denied England the Grand Slam but also ended England's world record-equalling 18-match winning streak by winning 13-6. England players and fans will remember these matches and there will be plenty of motivation to ruin the Irish celebration party.
England v Ireland Team News
One of the biggest talking points this week wasn't about what players England would pick in their line-up but rather the addition of Marius van der Westhuizen in the England training camp this week. Van der Westhuizen is the assistant referee to Angus Gardner in the critical game on Saturday.
Westhuizen is helping the England camp by refereeing some of the practice games. Whilst it wouldn't be allowed for a referee to participate in this way, the rules do not apply to an assistant. England have been quick to play down the importance of Marius's involvement with the team but with England suffering back-to-back Six Nations defeats for the first time since 2009, you would imagine the England camp would consider witchcraft if it aided their cause.
What is surprising about Ireland clinching the Six Nations is the number of injuries the team have had to endure. Any team would miss the likes of long term absentees Jared Payne, Robbie Henshaw and Chris Farrell but Garry Ringrose has managed to overcome an injury sustained in January and will be a welcome addition to the squad.
Iain Henderson and Tadhg Furlong have also returned from hamstring injuries but are only expected to start on the bench.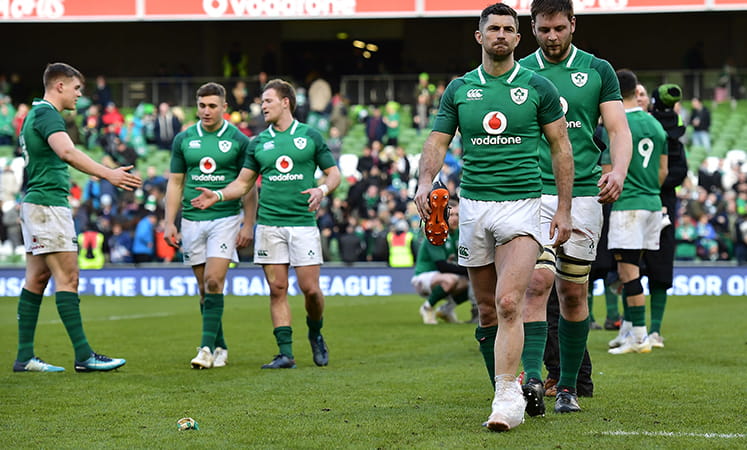 Six Nations – The results so far
February 3/4
Wales 34 Scotland 7
France 13 Ireland 15
Italy 15 England 46
February 10/11
Ireland 56 Italy 19
England 12 Wales 6
Scotland 32 France 26
February 23/24
France 34 Italy 17
Ireland 37 Wales 27
Scotland 25 England 13
March 10/11
Ireland 28 Scotland 8
France 22 England 16
Wales 38 Italy 14
March 17
Italy v Scotland, England v Ireland, Wales v France
The Italy v Scotland match starts at 12:30 and is live on ITV. The big one between England and Ireland starts at 14:45 and again can be watched on ITV. The bookies see little between the teams with both teams having odds of 20/21 for the victory with the draw quoted at 20/1.