How Will Leicester Fare Against Atletico Madrid?
Last updated: April 1, 2017 by Leon Marshal
In the aftermath of Leicester City's thrilling second-leg win over Sevilla during the first knockout stage of the Champions League, the King Power Stadium experienced a surge of expectation that it had not felt for nearly a year. Suddenly, Leicester's underdogs were eyeing an unlikely win in Europe's premier club competition, as they sought a distraction from their underwhelming league form.
In the cold light of day, however, the club and its fans were simply overjoyed to have reached the quarter-finals and established themselves as the last English team standing in the tournament. Then came the draw; a tie against Spanish outfit Atletico Madrid greeted with conservative optimism and a sense of relief after avoiding European powerhouses such as Barcelona and Bayern Munich.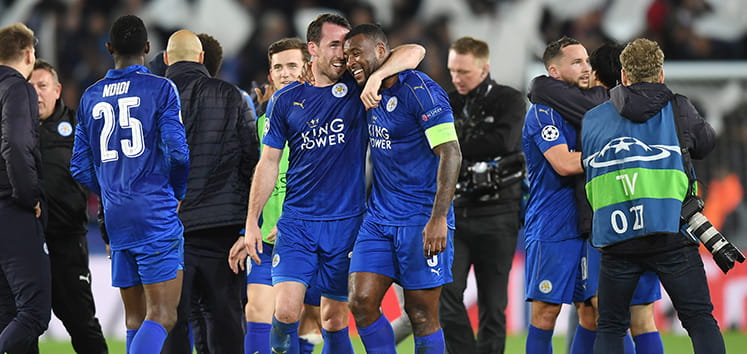 ---
The Truth Hurts: Why Atletico May Be Leicester's Worst Nightmare
While this sense of optimism is easy to understand, the facts suggest that it may be a little misplaced. After all, Diego Simeone's men have reached the Champions League final twice in the last two years, while coming within minutes of claiming the trophy during the 2014 showpiece against their city rivals, Real. While Atletico are struggling in fifth place in the La Liga this time around, they also retain an outstanding squad of players that has, so far, reserved its best form for the European competition.
Make no mistake: Madrid also have a playing style that may well prove to be Leicester's worst nightmare. While the Foxes have returned to a deep-lying, counter-attacking style since the departure of Claudio Ranieri, as they look to use their defensive organisation, intense energy and raw pace to overcome rivals, they will come up against an Atletico side that will play in a similar way and also look to expose Leicester's relatively slow and rigid defence.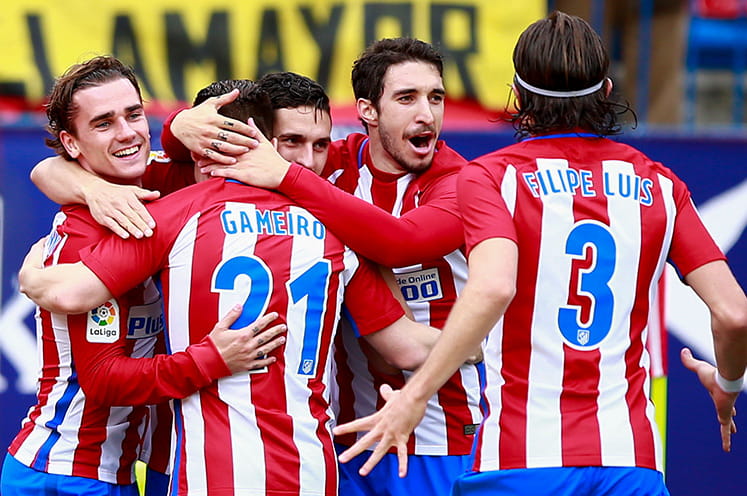 This is a style that has defined Simeone's side over the last few years, with the Argentine having developed a sophisticated defensive system that is augmented by incredible energy and an impressive level of controlled aggression. The club also boasts world class attacking players in the likes of Antoine Griezmann, meaning that they are ruthless on the counter-attack and capable of beating any team in the world on their day.
The Bottom Line: Why This May Be a Step Too Far for the Foxes
In short, Atletico utilise a similar style to Leicester, only they have superior defensive organisation and better individuals in key positions. This means the the Foxes will struggle to find the space needed to penetrate the Atletico backline, potentially forcing them to commit more players forward if they want to create chances. This will play into the hands of a patient and clinical Atletico side, who will simply bide their time and punish any mistakes.
In contrast, Leicester could adopt an ultra-defensive shape and enter into a war of attrition with Simeone's men. This is the type of battle that Atletico relish, however, while the quality of players like Griezmann mean that they will only need a couple of chances to put the Foxes to the sword. All in all, it is easy to see why Atletico are the favourites to win the tie, while Leicester will need to harness the spirit of last season and more if they are to progress to the semi-finals.