How Has Lukaku Improved Manchester United?
Last updated: August 23, 2017 by Leon Marshal
Manchester United have powered through their first two games of the Premier League season, recording consecutive 4-0 wins against West Ham United and Swansea City respectively.
New signing Romelu Lukaku has starred so far, scoring three goals in these two games and providing United with the clinical edge that they so badly missed throughout last season. He has also added so much more to the side, with his power, pace and acceleration having introduced a whole new dimension.
If we drill down further, however, how exactly has Lukaku improved Manchester United as an attacking force?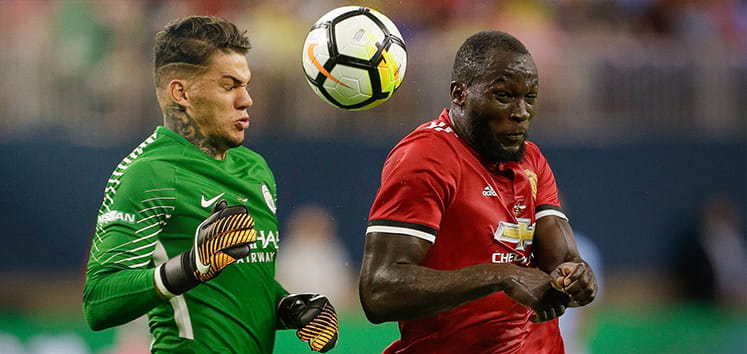 ---
Stretching Play and Creating Space for Others
Last season, the Reds struggled for goals in the Premier League, with an inability to convert chances against inferior opposition at the heart of this problem. The signing of Lukaku provides an effective solution to this, while his early season form has already seen bookmakers install him as the 2/1 favourite to win the Golden Boot this season.
The Belgian striker offer so much more to the Reds, however, particularly in terms of the space afforded to those behind him. While Zlatan Ibrahimovic led the line superbly while plundering 28 goals last season, his lack of pace allowed opposition defences to press higher and squeeze the space between United's midfield and the final third. This restricted the space available to players like Juan Mata, Paul Pogba and Henrikh Mkhitaryan, condensing the Red's attacking play and taking a particularly heavy toll towards the end of the season.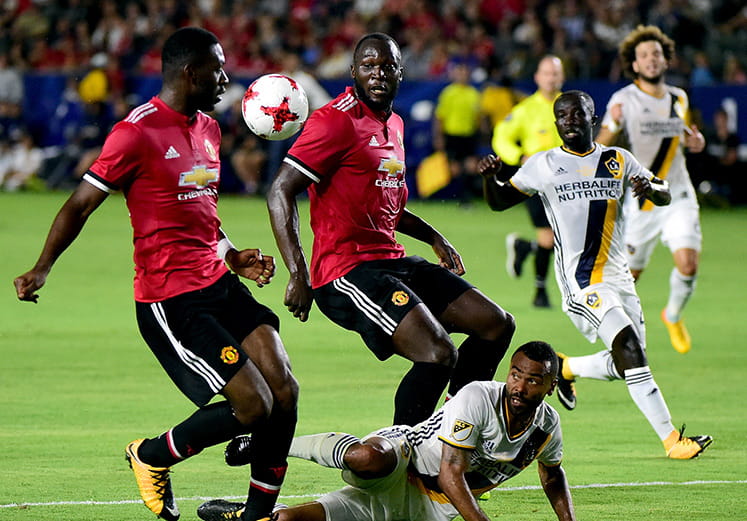 Lukaku provides an entirely different proposition, as he has the strength to roll defenders who get too tight and the acceleration to burst in behind them with the right service. As a result, defenders are naturally inclined to drop deeper and hold a line on the edge of their 18-yard line, creating an additional five or 10 yards for the Red's attacking players to exploit. This has already made a huge difference to United's play, with Mkhitaryan and Pogba revelling in their new-found freedom and wreaking havoc in the final third.
---
Matic is Key, but Lukaku is Arguably even More Important
Fellow summer recruit Nemanja Matic has taken the plaudits of Reds' fans so far this season, with his dominant presence in the centre of the park thought to have released Pogba and Mkhitaryan to attack with far greater abandon.
While there is obvious truth to this, Lukaku has arguably made a bigger difference and will prove more crucial when United look to break down defensively-minded teams at Old Trafford. After all, even the impressive form of Matic would mean little if such teams were able to defend high up the park, as there would simply be no space between United's midfield and attack.
The prolific Belgian has therefore improved Manchester United immeasurably as an attacking force, providing them with a cutting edge while also creating additional space for the Red's attacking players to influence the game. Unless enough teams are able to combat this over the course of the season, it is hard not see both player and team achieving their objectives come May.