Fury vs. Joshua: Who would win?
Last updated: May 18, 2017 by Leon Marshal
At first glance, Tyson Fury may appear to be an unremarkable boxer. In fact, until he shocked Wladimir Klitschko to become the World Heavyweight in Dusseldorf in November of 2015, he looked like a competent and steady fighter rather than one with a selection of honed, devastating skills.
Make no mistake; however, it is Tyson's understated, all-round ability that makes him such a dangerous contender, along with the exceptional temperament and fight-management that defined his win over Wladimir Klitschko.
Now that Tyson is back in training and on a collision course with the newly crowned Anthony Joshua, however, can the self-proclaimed Gypsy King reclaim the belts he won 18 months ago?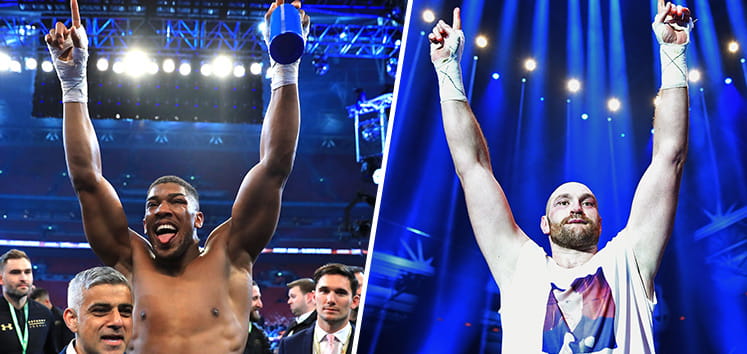 ---
Why Fury vs. Joshua Would Be Close
Provided that Fury continues to train and retains the motivation that has inspired his return, it is inevitable that he will cross swords with Joshua at some point. After all, the fight makes huge commercial sense, while there are no other obvious contenders to stop Joshua's relentless assault on the heavyweight division. Unbeaten WBO champion Joseph Parker has yet to fight anyone of note, for example, while Deontay Wilder appears one-dimensional and often unbalanced in the ring.
Fury certainly has the skills and the patience to trouble Joshua; at 6ft 9 in and with a reach advantage of 3 inches, he is one of the few men who has the potential to overpower and out-box the new champion. Fury's reasonable footwork and proven ability to adhere to a gameplan also means that he would be unlikely to be drawn into a brawl in the same manner as Klitschko, enabling him to dictate the pace and strive for a 12-round decision.
The challenge facing Fury is two-fold as Joshua continues to improve with every fight and demonstrated huge heart and stamina in defeating Klitschko at Wembley. There were supposed weaknesses that Fury had already highlighted, and the Gypsy King must be concerned that Joshua may soon reach a level where he will become extremely difficult to beat. Fury must also contend with his own physical and mental condition as he strives to recapture his very best form after a prolonged and distressing absence from the sport.
These factors would not only add fascinating elements to an already exciting contest, but they also underline why such a fight would be close and almost impossible to call.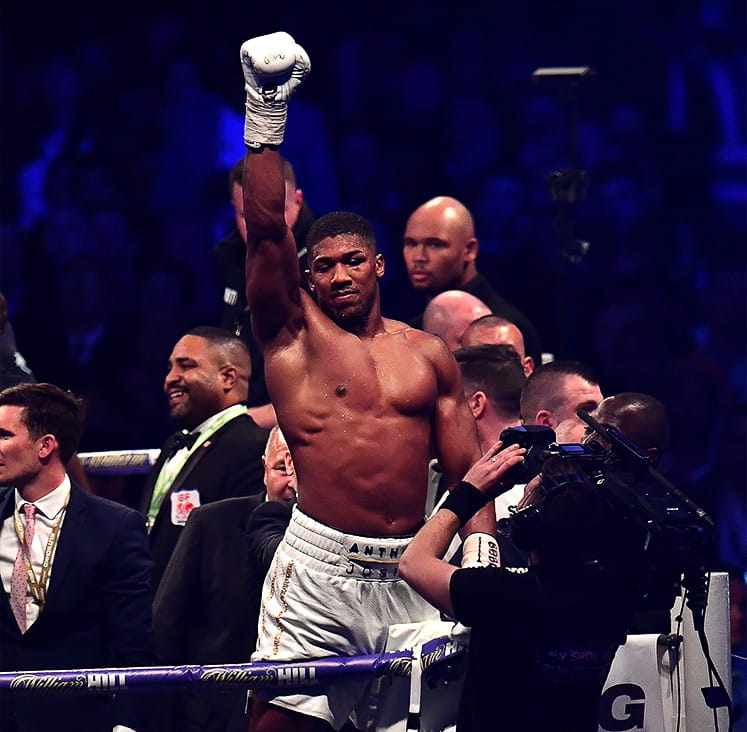 ---
The Bottom Line: Joshua has the edge, but Fury is capable of anything
For now, it appears as though Joshua will entertain Klitschko in a rematch at the Principality Stadium in October, while Fury must work tirelessly to lose his excess weight and build some sharpness through one or two non-title contests. This could free the two rivals to meet next spring or in the summer of 2018, with a minimum of three belts on the line if Joshua and Fury win their upcoming encounters.
With a potential fight being a year or more away, you would have to give the ever-improving Joshua an edge over the dangerous but unpredictable Fury. Fury remains capable of anything on his day, however, while his penchant for surprise and desire to prove his status as the real heavyweight champion of the world may also push him on to even greater heights.