Footballer Davide Astori passes away
Last updated: March 8, 2018 by Leon Marshal
The sudden death of Fiorentina captain Davide Astori has shocked the football world. Aged just 31, Astori sadly passed away in his sleep in a hotel room he was staying in. The former Italian international is survived by his partner, Francesca Fioretti, and a two-year-old daughter.
Italian football was saddened by the sudden and unexpected death of Fiorentina captain Davide Astori. Astori had booked into a hotel room with the rest of his Fiorentina team mates in preparation for their game against Udinese. It was a fixture that didn't take place as Astori was found dead in his hotel room after suffering from a heart condition in his sleep.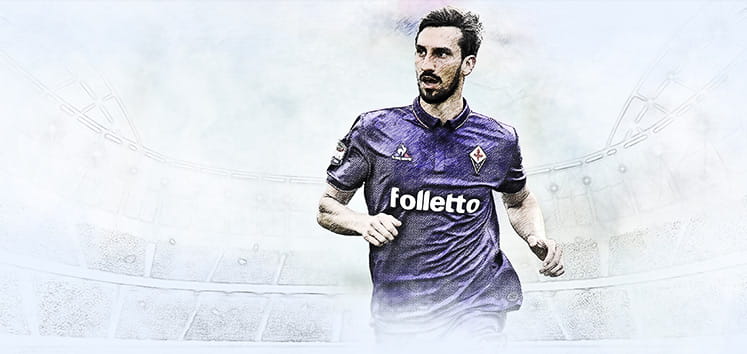 Early reports of Astori's passing indicated that a manslaughter case had been opened by Italian police. This has since been clarified by authorities as normal procedure under Italian law, as the only way an autopsy can take place to discover the cause of death is if a criminal case is opened. Initial autopsy results show that the 31-year-old died from bradyarrhythmia which is a slow heart rate condition.
Captain Davide Astori was normally the first to show for breakfast, ensuring he was available to team-mates who needed to chat or just to share a joke and a few stories. There was no sign of any problems the night before. Astori and goalkeeper Marco Sportiello had enjoyed a friendly competition on the Playstation and at about 11:30 pm, Astori turned off the lights to go to sleep, a sleep he would never wake up from. When he wasn't at the breakfast table, a member of the coaching staff went up to his room and discovered Astori wasn't breathing and raised the alarm. He was pronounced dead at the scene.
Serie A pays tribute to a true leader
Sunday was meant to be a classic day of football for the Italian top league. With all of the top eight sides facing each other, it was supposed to be a day that would mean so much in the chase for the championship. However, once the news was announced of Astori's death, football was the last thing on supporters' minds and all Serie A games were called off as a mark of respect.
Astori started 289 Serie A games and played 14 times for the national team. This season he was named captain of Fiorentina, a responsibility he took very seriously and was passionate about supporting and protecting the next generation of players coming through at the club. In what was probably his last ever interview, Astori used the opportunity to criticise journalists who he felt were putting too much pressure on Fiorentina's up and coming stars such as Federico Chiesa and Federico Bernardeschi.
Such was the love that was felt by Fiorentina for Astori, the club have announced that they will be retiring the No 13 shirt worn by Davide. In the municipal of Florence, the day on which Astori's funeral will take place has been named as a day of mourning with a minute's silence taking place at 1pm.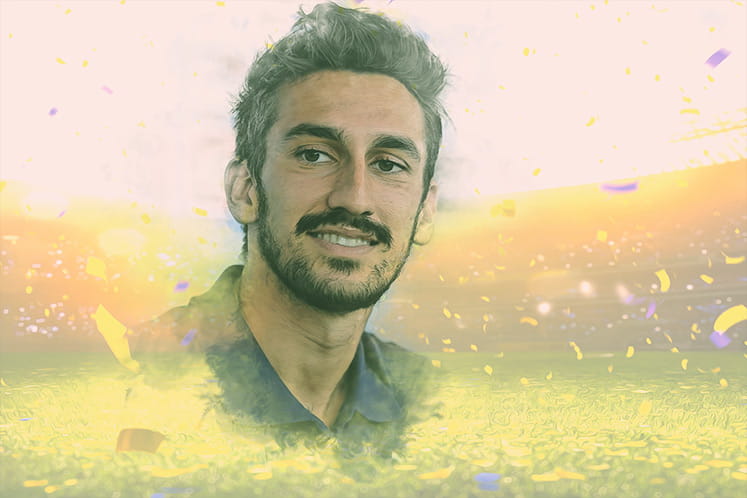 Sadness turns to anger over fake news stories
It is perhaps indicative of the world we live in when sadness of this tragic incident was turned into anger as internet trolls used this heart-breaking event to spread lies and misinformation. Less than 24-hours after Astori's death a fake tweet was made declaring that Fiorentina was going to provide a contract for the duration of his daughter's life.
The tweet went viral with people congratulating Fiorentina for this wonderful gesture, the story was even reported in the mainstream press with The Sun being one of the newspapers to repeat the story. The disgusting aspect was none of the story was true.
Before his death, contract negotiations were indeed taking place but nothing had been signed or agreed and this placed Fiorentina in an awful situation having to deny a story for which the club had received praise for throughout the world.
Rest in peace Astori, gone but never forgotten.