Federer loses BNP Paribas Open final
Last updated: March 23, 2018 by Leon Marshal
Juan Martin Del Porto is the man who did the impossible by beating Roger Federer to claim the BNP Paribas Open title. The Argentinian made a mockery of the bookies odds and won the game by beating Federer 6-4 7-6 (8) 7-6 (2).
Porto has succeeded in beating Roger only 6 times in 24 attempts with this encounter being the most important. The match lasted 3 hours and Juan saved 3 important match points in the most thrilling final match to beat Roger Federer and end his long winning streak to claim the Indian Wells title.
It's fair to say that the majority of fans who flocked to California to watch the Indian Wells tournament were rooting for the legendary Federer, providing loud vocal support from the stands to the greatest tennis player of all time. However, the day would end in disappointment for followers of Federer as Del Porto showed great spirit to defeat the reigning champion and deny Federer his sixth Indiana title.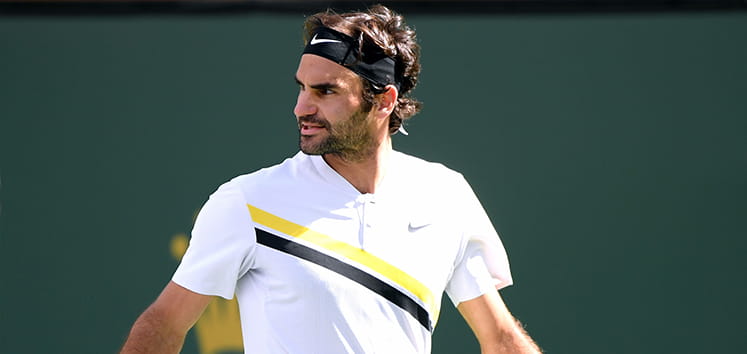 It was a great show of persistence and resilience that paid off well, beating Roger 6-4 7-6 (8) 7-6 (2). Federer had gathered juggernaut like momentum, and was on a winning streak of 17 consecutive matches.
Federer was deemed favourite to win the tournament and initially it looked like the match may overwhelm the number six seed with Porto complaining numerous times about the crowds' noise, who were cheering for his opponent. But the Argentinian held his nerve as well as his concentration.
It is no secret that there is little love lost between these two players and both were guilty of aiming shots at their opponent to unsettle each other and both players seemed to be in danger of boiling over on occasions.
Federer will no doubt look back at this match and rue missed opportunities. The Swiss came so close to winning the match but Porto dug deep with three match point saves, two of them coming while the score was 40-15 sending the match to a tie-break. A frustrated Federer couldn't keep his cool and the Argentine dominated the play to win.
Who is the man who ended Federer's winning streak?
Juan Martin is ranked number 6 with the ATP, he is from Argentina and most tennis fans will remember him from his heroics in the 2009 US Open. In that tournament, he beat Nadal in the semi-finals and then went one better and beat 5-time defending champion Federer in the finals.
He was the first player to ever defeat Federer and Nadal in the same major tournament and the only one outside the top four to win a major tournament between the USA Open in 2013 and the French Open in 2005. Porto also won a silver medal in male singles at the Rio 2016 Olympics.
He is a top-notch player but his outstanding career has been hindered by a wrist injury. He was ranked in the top ten in 2008 and reached a career high of world no 4 but his injury meant he stayed out of tournaments for the whole of 2010.
In 2011, he started to make a comeback but was once again blighted with another wrist injury on his left wrist thus preventing him playing. He admitted that he considered quitting the sport as he was doubting his ability to challenge Roger Federer and Rafael Nadal for the number one spot.
The ATP world tour in February 2016 was the next time he played and he put in a good performance against Andy Murray in the 2016 summer Olympics. He then defeated Novak Djokovic in straight sets in the first round, beat Rafael Nadal but lost to Andy Murray in the semis after an additional 4 sets.
Del Porto completed the second-longest winning streak in 2008 with a winning sequence of 23 matches over five tournaments, just one behind Rafael Nadal.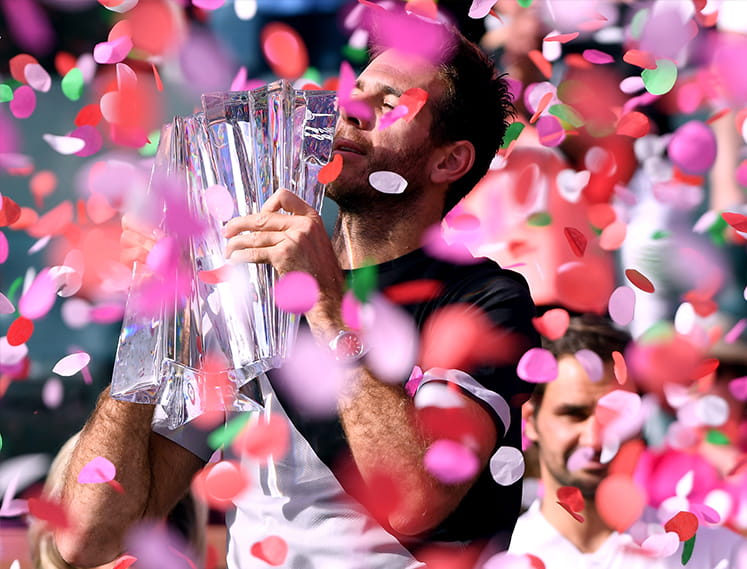 What next for Federer?
Federer was positive after the match saying not every day is full of sunshine and titles don't define a man. He has said in interviews that he is looking forward to defending his number one place in the next tournaments.
The thirty-six-year-old is unlikely to throw in the towel due to this setback. In his career, he has had plenty of disappointments before but he also has six Australian Open titles, one French Open title, five consecutive US Open, and eight Wimbledon titles to his name.
Federer is still the world's number one, a position he has held for a remarkable 302 weeks, so far from being finished, expect more from the great man.