FA Cup 2016: Everton vs United & Crystal Palace vs Watford
The FA Cup is down to the last four, and there are an intriguing couple of games ahead at Wembley Stadium and a potential rematch of the classic finals between Everton and Watford in 1984 and Crystal Palace and Manchester United in 1990. The FA Cup remains the most prestigious domestic Cup competition in the world, and we look ahead to which teams will be celebrating a Cup final appearance, something that is much-needed for all four clubs.
Everton vs Manchester United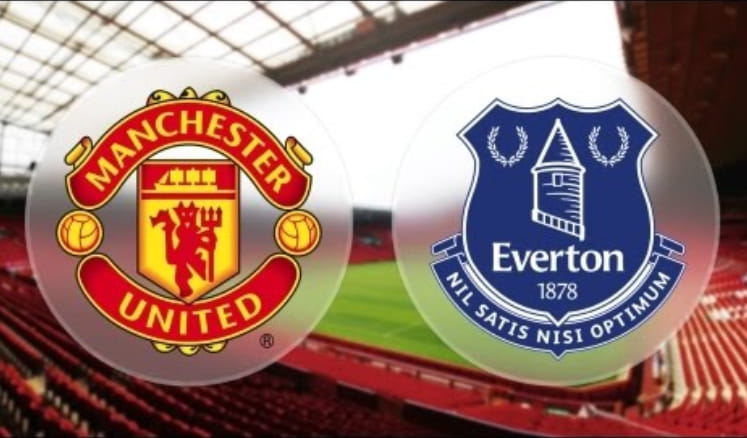 The more glamourous of the two semi-finals gets underway on Saturday, with Manchester United looking to salvage some silverware from a campaign that has seen them remain out of the Champions League places in the Premier League and with increasing speculation over whether Jose Mourinho will replace under-fire coach Louis van Gaal at the end of the season. Everton, meanwhile, appear to be putting all of their eggs in an FA Cup-shaped basket. Their league form has dipped alarmingly in recent weeks and Everton are desperate to reach the final and make their season anything more than mediocre.
Recent form – United on the rise
Manchester United will be the more comfortable of the two sides going into the game, with their recent 3-0 defeat at Tottenham the only blot on their copybook in their last 7 games. For all of the criticism he receives, Louis van Gaal has got United winning games and keeping clean sheets, and that's a formula that has seen them stay in the conversation for fourth place in the Premier League and remain in the FA Cup. Their 2-1 victory in the quarter-final replay at in-form West Ham was impressive, and further proof that United have a very exciting propect in 19-year-old forward Marcus Rashford. The wunderkind certainly has an eye for goal and heads to Wembley with a goal in each of his last two games, and three in his last five. Rashford is now an automatic starter for United.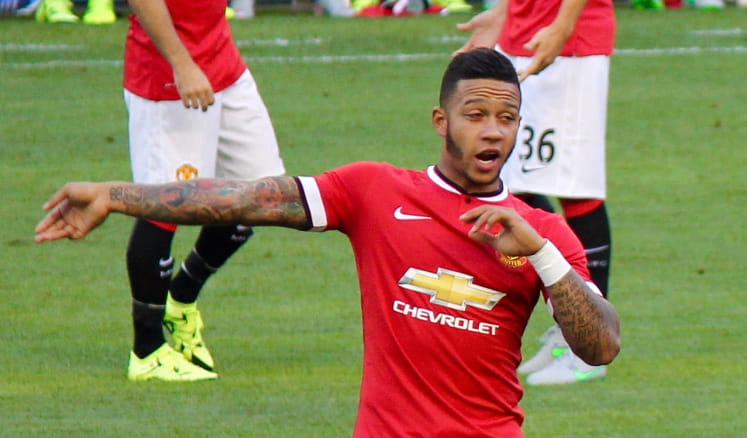 If United go into the game buoyed by recent results, Everton would rather not look back at their recent displays. Since securing their place in the semi-final with a rousing 2-0 win over Chelsea, Roberto Martinez's side have slipped into a run of five games without a win. It's a typical sign that Everton are putting all their hope into winning the FA Cup, but it's a dangerous policy and one that could backfire on the Toffees if they are unable to get past a United team that are hard to beat, if not pleasing on the eye. Perhaps the biggest concern to Martinez is that since the Chelsea game, the goals have dried up. Only two goals have been scored in those five games, and they were scored by a defender and defensive midfielder. The likes of Romelu Lukaku and Ross Barkley have gone completely off the boil.
Previous meetings
Everton and Man United are two of English football's most celebrated clubs, and have met 192 times in all competitions. As you might expect, United have the edge with 84 wins to Everton's 66, and the sides have drawn 42 times – but there has been no draw since an epic 4-4 at Old Trafford in 2012. Recent games have been evenly contested and typically low-scoring affairs, with three wins apiece in the last six match-ups. United, however, have done the double over Everton this season, winning 1-0 at Old Trafford earlier this month – an Anthony Martial goal the difference – and 3-0 at Goodison back in October. Morgan Schneiderlin, Ander Herrera and Old Evertonian Wayne Rooney found the net that day. While Everton have a good record against United in recent seasons, you have to say United go into this game knowing they have the measure of their opponents.
| Date | Match | Result |
| --- | --- | --- |
| 3. Apr. 16 | Man Utd – Everton | 1-0 |
| 17. Oct. 15 | Everton – Man Utd | 0-3 |
| 26. Apr. 15 | Everton – Man Utd | 3-0 |
| 5. Oct. 14 | Man Utd – Everton | 2-1 |
| 20. Apr. 14 | Everton – Man Utd | 2-0 |
Martinez: A Cup manager?
Roberto Martinez famously guided Wigan Athletic to FA Cup glory in 2013, only for his team to drop into the abyss days later. While Everton are not in danger of relegation this season, they have been flirting with an area of the Premier League table that Everton did not expect to be in at the start of the campaign. It raises the point of whether Everton boss Martinez is a manager capable of rousing his players for the one-off big game, but struggles to sustain his influence throughout the weekly grind of the Premier League season. While Everton fans may not be satisfied with their league campaign under Martinez, they can go into Saturday's game knowing that they have a manager who oversaw a thrilling performance that left Chelsea rocked after a quick-fire double by Lukaku. Martinez can definitely stir his players into action at Wembley so, while the form book suggests a victory for United, Everton will make a very good go of it, and we can expect all the thrills and spills that their pulsating quarter-final at Goodison Park produced.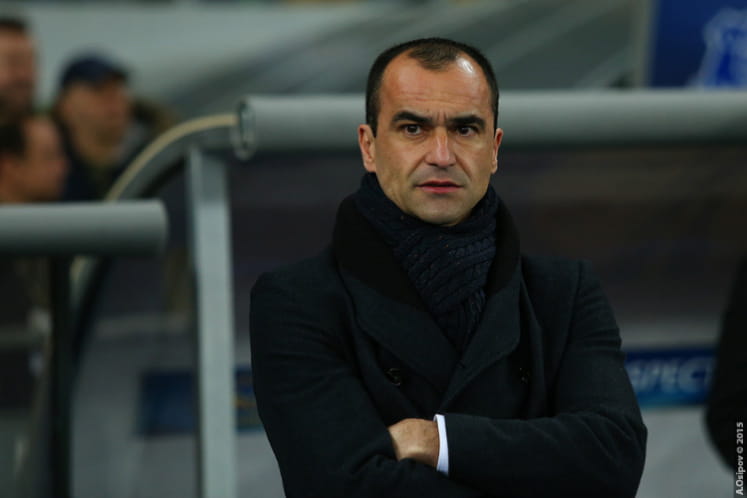 Key battle: Lukaku vs Smalling
There are individual battles all over the pitch that will play a part in deciding the outcome of the game, but the key one involves Chris Smalling and Romelu Lukaku. Two big men with uncompromising styles, this head-to-head could indicate who comes out on top at Wembley. Smalling has been in brilliant form all season and, whether United have been getting results or not, the England centre-back has been a reassuring presence at the back for Van Gaal's side. Lukaku has struggled for goals since scoring the two that sent them to Wembley at the expense of Chelsea, but remains Everton's most likely route to a goal. Expect Ross Barkley to play just behind the Belgian and feed him the ball at every opportunity. But also expect Smalling to be there to stop the flow of service. The aerial battles, the chases and the sheer brute force of Smalling vs Lukaku makes it the area of the pitch where the game could be won or lost.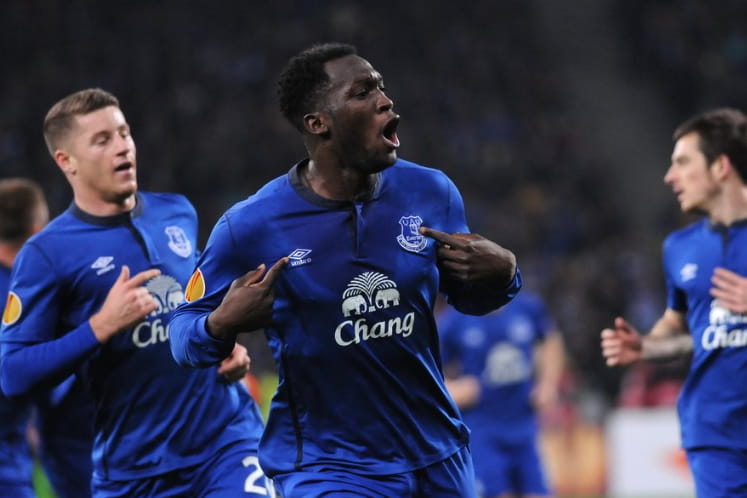 Crystal Palace vs Watford
At the start of the season, Crystal Palace and Watford will not have expected to be at Wembley competing for a place in the FA Cup final, but here they are on the cusp of a game that could define their season. Watford have exceeded expectations after joining the Premier League this season and, at times, even challenged the top 6 or 7 in the top flight. Recent form has dropped off but they are safe in mid table and able to go for broke at Wembley. Crystal Palace were in irresistible form during the early days of Alan Pardew's reign, but are now not quite so comfortable. While they sit in a lowly 16th position in the table on 39 points, are unlikely to get dragged into a relegation dogfight and will enjoy their moment in the spotlight.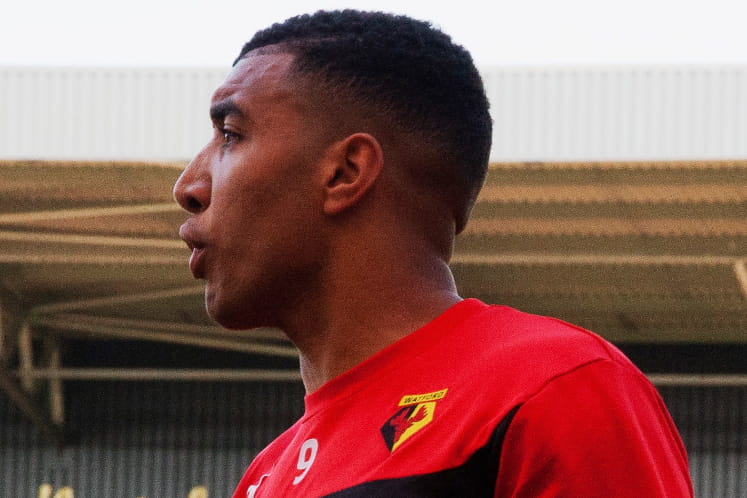 Recent form – Both sides toiling
They say that form is irrelevant in the Cup, but the FA Cup has become a welcome distraction for both sides, who have struggled for form since navigating their way through the quarter-finals. Watford can be a lot more satisfied with their season than Palace, with the Hornets ending a six-game winless streak in the league with a morale-boosting 1-0 win at West Brom last weekend to return them to mid-table safety.
Crystal Palace's poor form
17. Apr. 16
1-1 vs Arsenal
13. Apr. 16
0-0 vs Everton
09. Apr. 16
1-0 vs Norwich
02. Apr. 16
2-2 vs West Ham
19. Mar. 16
0-1 vs Leicester
11. Mar. 16
2-0 vs Reading (FA Cup)
06. Mar. 16
1-2 vs Liverpool
01. Mar. 16
2-2 vs Sunderland
27. Feb. 16
2-3 vs West Brom
21. Feb. 16
1-0 vs Tottenham (FA Cup)
13. Feb. 16
1-2 vs Watford
Crystal Palace on the other hand have gone from dreaming of Europe to looking down nervously at the trap door in the space of 5 months. While the Eagles need just one more win in the league to be sure of avoiding the drop, a solitary win in a staggering 18 league games is the kind of form that keeps managers awake at night. Palace beat fellow strugglers Norwich recently, but haven't been able to buy a win since December, when they found themselves in 6th place and level on points with Tottenham. Lengthy lay-offs to key men Yohan Cabaye and Yannick Bolasie have cost Palace dear, but the FA Cup is a whole different proposition, and a full-strength Palace are more than capable of hurting Watford.
Previous meetings
Each of these clubs have been considered yo-yo clubs in their recent existence, with almost equal periods in the top flight and second tier of English football. Of the 112 times these sides have met, Palace have a narrow lead of 46 wins to Watford's 41, with 25 games ending all square. They also can't be separated this season, with an away victory apiece in the Premier League. Both games have been tightly contested with a single goal in it – and we can expect a similarly cagey, low-scoring affair on Sunday. With the fear of losing greater than the desire to attack, a single goal could be enough to win the game wither way. There is added spice to this game given that these sides met in the Championship play-off final in 2013, which Palace won 1-0, consigning Watford to another two seasons in the second tier before eventually sealing promotion last year.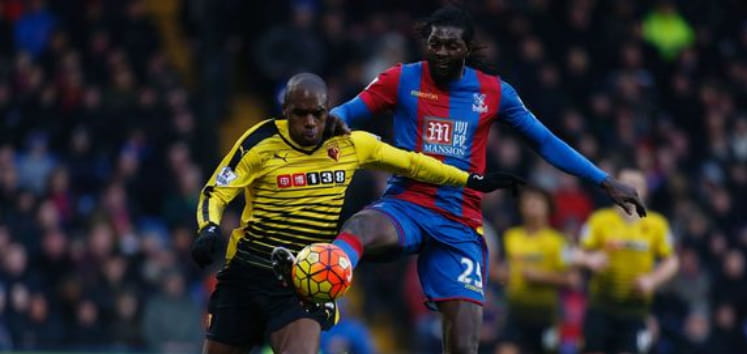 Goalkeeper dilemma for Flores
The biggest issue facing Watford boss Quique Sanchez Flores ahead of Sunday's Wembley showdown is who to play in goal. In a bid to keep both Heurelho Gomes and January signing Costel Pantilimon happy, the Spanish coach has been playing Pantilimon in the FA Cup and sticking with Gomes in the league – and Brazilian Gomes is seemingly happy to step aside for his 6 foot 8 teammate. "It is up to the head coach to decide and I will be prepared to play," the 35-year-old said. "But if he chooses to go with Panti I will not be disappointed. He has played in more cup games." Gomes has a reputation for making high-profile gaffes, and while his performances have been solid this season – he saved two penalties last weekend against West Brom – Pantilimon has clearly been signed to become Watford's long-term choice between the sticks. It will be interesting to see if Flores opts for the Romanian or maintains consistency with Gomes.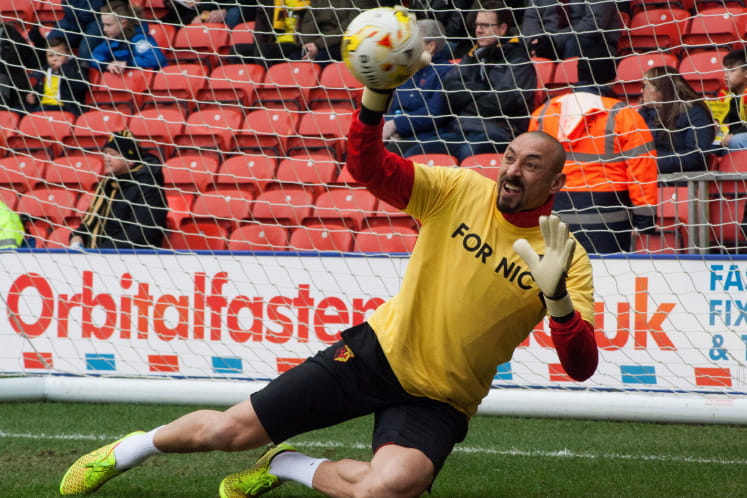 Key battle: Deeney vs Delaney
Troy Deeney has been in wonderful form this season and can feel slightly unfortunate not to have been given an England call-up at some point this season. He has been superb playing just off Watford's front man Odion Ighalo. Not only a creator of goals but a regular scorer too, with 10 goals this season, albeit only one in his last 10 games. But Crystal Palace will be well aware of the threat Deeney poses, with the Hornets skipper having scored both goals at Selhurst Park in a 2-1 win over Palace, when these sides met back in February.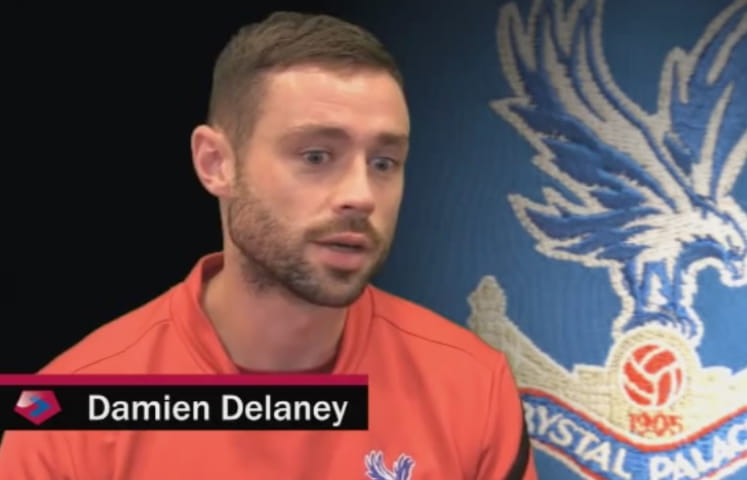 The man charged with keeping Deeney quiet is Damien Delaney, the uncompromising Crystal Palace defender who has formed a strong bond with Scott Dann at the heart of the defence. It's a bond that has seen Palace concede only one goal in their last three games, and Deeney will have his work cut out to get a sight of goal at Wembley. But Deeney scored a brace at Selhurst Park in February that was enough to see off Palace, and key to Watford's hopes of reaching the final is how much influence Deeney can have on the game.