Euro 2016 preview: France vs Romania
Last updated: June 9, 2016 by Leon Marshal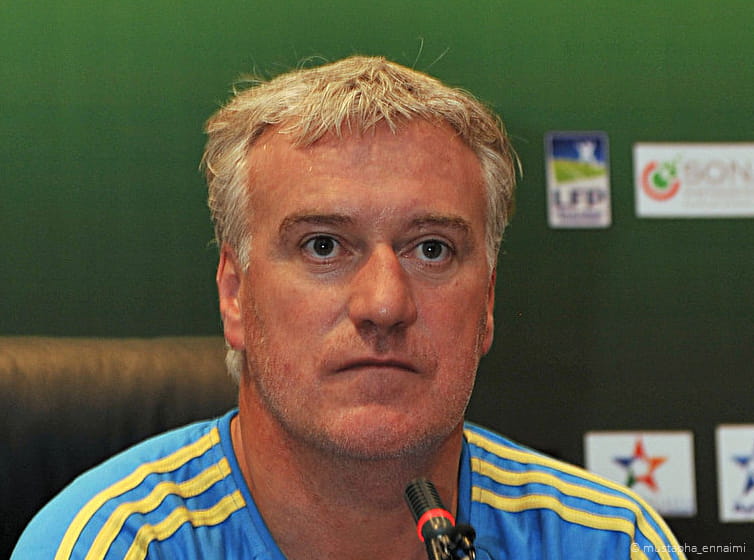 The opening game of the 2016 European Championship will see home nation and red-hot favourites France host Group A outsiders Romania. Didier Deschamps' side will be desperate to get off to a flyer and should have too much for a functional but uninspiring Romania side. This year's Euros will, for the first time, have 24 nations in the tournament instead of the usual sixteen. There will be six groups (A-F) with four nations in each group. The top two from each group and the top four third place teams will move onto the knockout stage of the tournament.
Team news
France
The key talking point in France's warm-up fixtures has been whether Olivier Giroud should lead the line in the absence of Karim Benzema, who Deschamps did not consider due to ongoing legal issues. The Arsenal forward was booed in Monday's win over Cameroon in Nantes but has hit back at his critics, scoring three in two friendly wins over the Indomitable Lions and Scotland.
West Ham star Dimitri Payet can also expect to feature after scoring a free-kick in the Cameroon win. Antoine Griezmann or Kingsley Coman could also feature in a front three whilst Adil Rami will be drafted into a backline short of injured duo Raphael Varane and Jeremy Mathieu.
Romania
Romania ended their preparations for Euro 2016 on a high-note, hammering five past Georgia in Bucharest. Having conceded just two goals in 10 qualifying games Iordanescu' side have been more attacking in their warmup games and netted three against Ukraine in Turin. It has come at something of a cost though, with the second and third goals against Ukraine not coming until after Romania had conceded four. Iordanescu will be desperate for his side to recover their discipline before they step out at the Stade de France.
Giroud or not Giroud?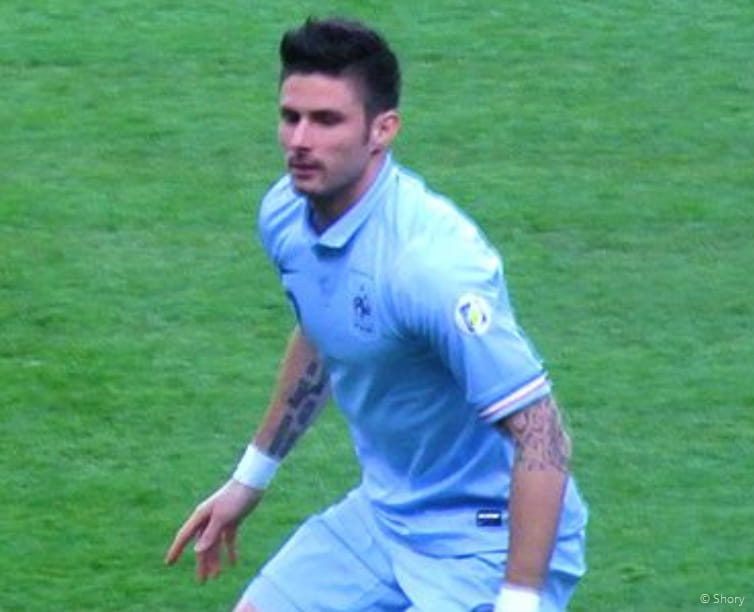 There has been plenty of speculation about who will start in attack for France in the absence of Karim Benzema. Olivier Giroud seems like the obvious choice, but he is not the most popular choice in France.
Giroud was booed by some supporters during France's 3-2 friendly win over Cameroon recently, but bounced back with two goals in Les Bleus' 3-0 win over Scotland, their last game before facing Romania.
Deschamps says the criticism is unfair and that the Arsenal forward has his full support. "Olivier is not a robot but a human being," Deschamps told L'Equipe. "He has family around him. When there are nice things, it does him good and when it's not nice, it affects him.
"Olivier knows the faith that I have in him — what I expect of him. He has the character and the personality to get there. You can say what you like, [but] he scores goals. He's just had his best season at Arsenal in terms of efficiency."
Meanwhile, Giroud himself has sung the praises of Deschamps and the strong spirit in the France camp at the moment.
"The positive spirit that Didier Deschamps has created since he took over has really helped. Now is time for this French generation to make its own history. This place, Clairefontaine, is a mythical place but it is our turn to win something now.
"The integration of the new players has been made a lot easier because of this positive team spirit. The team have evolved naturally since the 2014 World Cup and that has given new impetus. We have had good results ever since, playing well and scoring goals.
"Everyone contributes to the squad and whoever has been coming in, young players or the ones who have returned after a spell out, has blended in seamlessly. Last week players such as Adrien Rabiot, Djibril Sidibé and Samuel Umtiti were singing [a ritual for all new players] and will testify to that."
Talismanic Pogba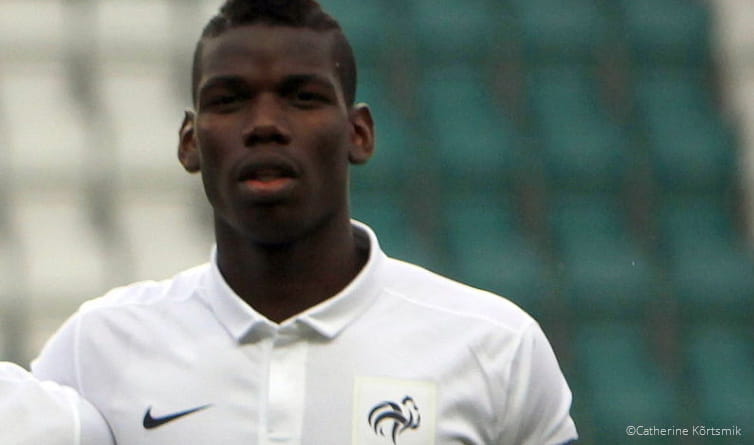 Paul Pogba is France's star man and much pressure has been put on his shoulders ahead of this tournament. But the Juventus midfielder has refused to accept that he is the team's "boss", instead saying that he is just being himself on the field.
"I always try to help the team as good as possible. I can do that by talking on the pitch and it does not matter whether I am talking to an experienced player or not," Pogba said.
"Take [Patrice] Evra for example, I can also tell him what's best for the team if necessary. 'But to say I'm the boss…I don't know.
"I know that I always stay true to myself. I don't know whether I am the boss like the people say. I am just being myself, Paul."
Meanwhile, France boss Didier Deschamps has said that Pogba doesn't need to score goals to demonstrate his worth to the team, in an attempt to protect his star man from high expectations.
"I am happy with Pogba. People expect him to score a hat-trick and to entertain the crowd with tricks. But he is a midfielder. He can score goals, but he has another job to do as well," the France boss told L'Equipe.
"He has extraordinary technical qualities, but he's not there to do crazy things each time he touches the ball. He has to find the right balance. He knows that the team sometimes needs him in a bit more neutral role. He can be useful and efficient in that role.
"I don't need to tell him what to do going forward, but there is also a role for him without the ball that he is capable of. And he is already doing that much more than before.
"People always expect more from him because he is still young and shows a lot on the pitch. I have a clear idea of what I want from him. He can score goals and give assists. But it does not mean he has not put in a good performance if he doesn't contribute with a goal or assist."
Can Romania cause an upset?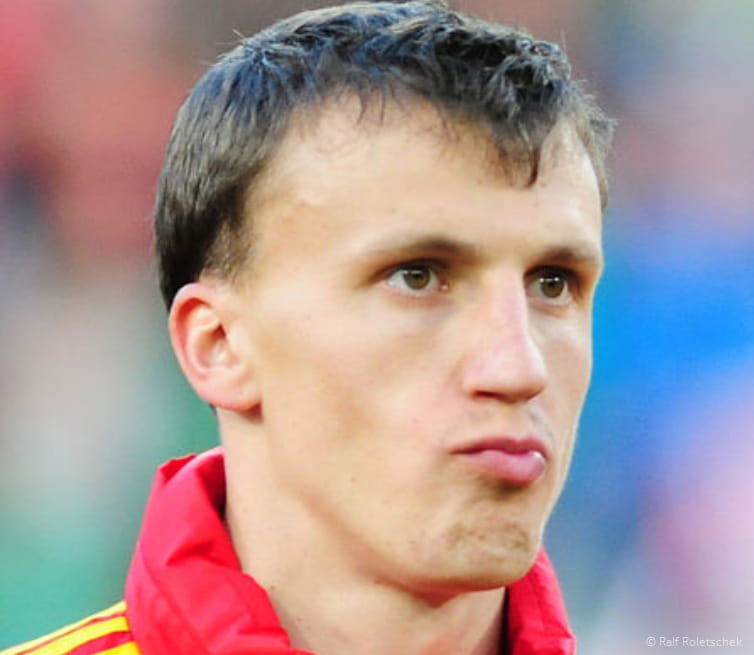 Progress to the knockout stage would be satisfactory enough for a fairly dour Romania, who lack the match winners to trouble bigger sides. Their final group match, against Albania, might be a playoff for third place and a possible round-of-16 spot.
Romania had the best defensive record of all the qualifiers, having conceded just twice, but their group contained weak opponents. They finished unbeaten and four points clear of rivals Hungary but one behind group winner Northern Ireland.