Eric Bristow dies aged 60
Last updated: April 9, 2018 by Leon Marshal
Darts legend Eric Bristow has passed away just minutes after playing darts with fans whilst attending a Premier League Darts event at the Echo Arena in Liverpool. The five-time World Champion helped change the face of darts by joining a break-away organisation in 1993 that laid the groundwork for today's modern game.
There are few sporting heroes that have done so much for a sport and touched so many people that just the mere mention of their name brings back floods of nostalgia and memories of a different era. Players so big in stature that their names are synonymous with the sport they represented.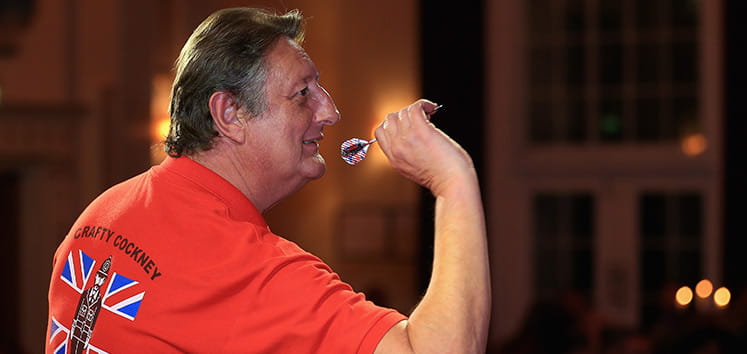 If I mentioned 'Big Daddy', you would be transported back to the '80's and have images of Shirley Crabtree fighting Giant Haystacks, fighting in what I would call proper wresting! You hear the mention of Jayne Torvill and you will instantly think of Christopher Dean and the performance in the 1984 Olympics that melted a nation's heart and made the pair such national treasures. Another name that evokes such emotion is Eric Bristow, the king of darts!
Few heroes in sport though have done as much to change the face of the sport they represent as Bristow did. Big-headed, brash, spoke his mind and not always popular, but Bristow was a huge influence in changing the game of darts from a pub activity that disappeared from UK TV screens to a sport enjoyed by millions globally and enjoying a surge in popularity.
Bristow the early days
Eric's dad can be credited with sparking a young Bristow's interest in the sport of darts. His father, George Bristow, who was a plasterer by trade, bought him a dartboard at the age of eleven. George would often mock his son due to the trademark curling of his little finger when throwing a dart, his Father said he looked like a posh boy drinking a cup of tea.
Despite often being on the wrong side of the law, the young Eric was a perfectionist in regards to his darts playing and would spend hours honing his skill. By the age of 14 he was beating anyone that would play him in the local pub, always winning sixpence a game (worth about £1.50 in today's money). His Dad once again supported Eric's development by buying him his first set of tungsten darts with winnings from a horse-racing accumulator.
Soon the "Crafty Cockney" was winning amateur tournaments throughout Britain. But it was in 1975 when Eric was 17 that the career defining moment came. Bristow was offered the chance to take part in a three-week tournament in California and his reputation skyrocketed soon after and a decade later Bristow had won five world crowns and five Masters titles.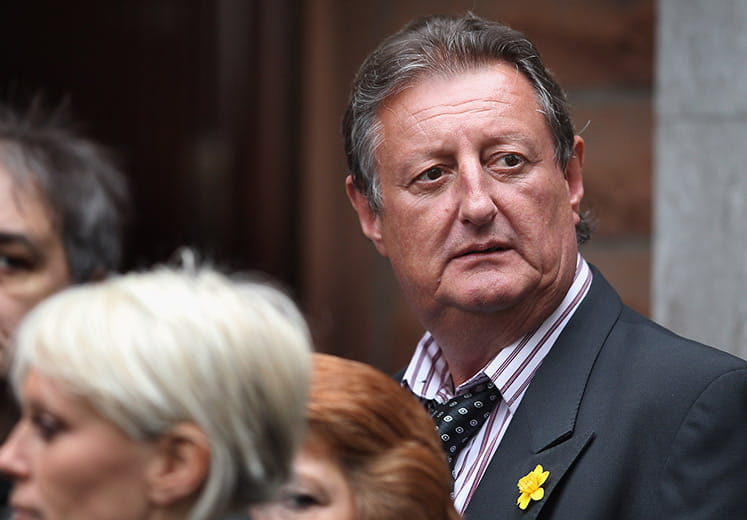 Dartitis and mentoring Phil Taylor
There is a term that every darts player dreads and that is dartitis. Dartitis is a psychological problem that makes the person affected suffer loss of fine motor skills, making the playing of competitive darts almost impossible. Sadly, Bristow suffered from this condition in 1986, leading to a collapse in his game.
Bristow all but quit darts and concentrated on running his public house which was called, of course, "The Crafty Cockney". It was in the pub that Eric became a mentor to a young player called Phil Taylor. Taylor was high on talent but low on funds so Eric loaned Taylor £10,000 on the condition that he quit his toilet roll handle making job to concentrate on darts.
As you are no doubt aware, Phil "The Power" Taylor became the greatest player darts has ever seen on the planet, winning an incredible 16 titles, making Bristow's achievement seem modest in comparison. But Taylor is quick to credit Bristow for making him the player he became.
In one poignant story he explained how Bristow refused to speak to him unless he won the tournament. He explained how he would call Eric up feeling proud as he had narrowly lost in a final, Bristow said to him to never call again unless you have the trophy. Taylor said this inspired him and he wanted to win so badly, just so Eric would be proud!
Bristow has spent much of the last decade working the darts exhibition circuits with specially themed darts cruises proving very popular with the UK darts fans. You could sail to Amsterdam and get to play darts with Eric! He did however hit mainstream TV in a big way in 2012 when he stared in and came fourth in I'm A Celebrity… Get Me Out of Here!
In 2016, Bristow was fired from his role as a commentator with Sky TV after he sent a tweet saying that male sexual abuse victims were not "proper men". The comments caused outrage. Bristow later apologised for the comments saying he was a "bull in a China shop" and stated he regretted that he had upset so many people.
If anyone needed evidence of just what Eric's passing means to the sport of darts they only need to watch footage of the Premier League Darts event that Bristow had attended moments before his death. When it was announced on stage that Eric had died, 2017 UK Open champion Peter Wright burst into tears and had to be consoled by fellow professional Daryl Gurney.
It will perhaps be away from the oche that Eric's influence will be felt the most. In 1993 he was one of a group of players who broke away from the establishment and formed the World Darts Council which would become the PDC. This change revolutionised the sport and took it away from images of beer and cigarettes and added respect and professionalism into the sport. Bristow was awarded an MBE by the Queen in 2008 for his services to sport.