The Future of English Rugby Under Eddie Jones
Last updated: February 13, 2016 by Leon Marshal
Now that the smoke from England's abysmal world cup campaign has well and truly settled and the Six Nations is once again in full flight, it would seem that all eyes are firmly fixed on the England squad and their new head coach, Eddie Jones. This is not the first time that the ex-Japan head coach has had an up-close, personal encounter with the men in white; Jones was head coach of the same Australian side that almost tasted victory on home soil in the 2003 world cup, only to be denied by Johnny Wilkinson's dramatic last minute drop goal. Now, more than thirteen years down the line and after three unsuccessful English world cup campaigns, Eddie Jones has inherited a youthful English side teeming with raw talent, dynamism and ambition. After last week's convincing victory against Scotland in the opening round of the Six Nations, it look as though they're ready to dust off the cobwebs from last summer and embark upon writing a new chapter in the history of English rugby.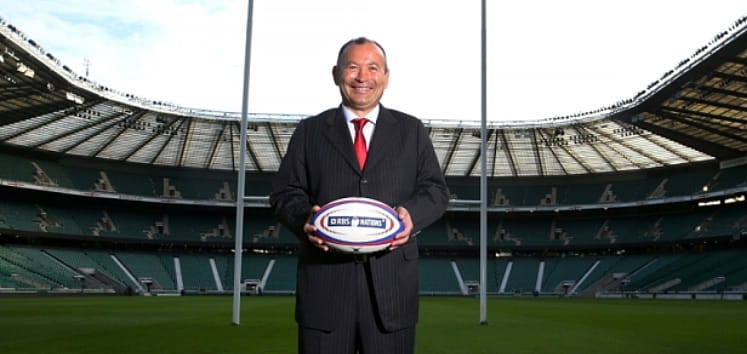 The Man Behind the Red Rose
Despite not having reached quite the same levels of success during his time as a professional player, few can argue with Jones's accomplishments at international level that have led to him being widely considered as one of the most astute coaches in world rugby. Aside from his successful tenure with the Australian national side in which he led his country of birth to a Tri Nations championship in 2001, and to the world cup final in Sydney two years later, Jones's inclusion in the South African coaching team was coined as a touch of class that proved to be crucial in helping the Springboks lift the Webb Ellis Trophy in France in 2007.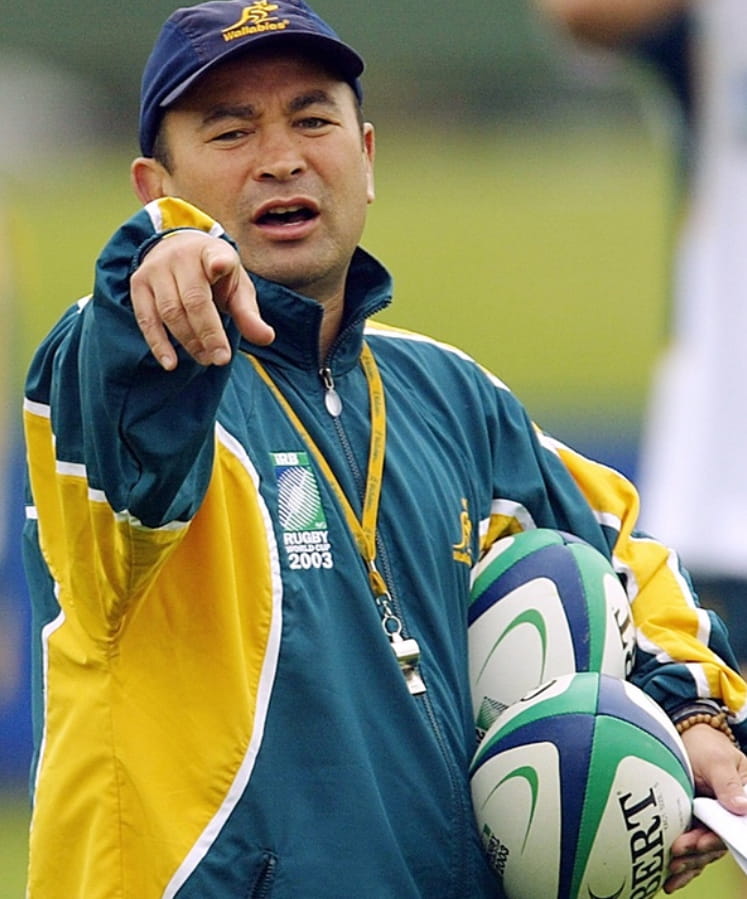 In more recent years Jones has been instrumental in the development of domestic and international rugby in Japan, and has been credited with helping to generate a huge amount of interest and excitement around the sport in a country that lacks the same rich rugby heritage as many of it's neighbouring southern hemisphere nations. After rejoining the Suntory Sungoliath side in 2009 after a brief stint in 1997, Jones drafted in a number of international superstars such as George Smith and Fourie du Preez and led the team to a number of All Japan Rugby Championship titles. In 2012 he took control of the national side and stated that his aim was to transform Japan into a top-tier country in the IRB world rankings that could compete with the likes of Wales and Fiji. Jones restyled the brand of rugby that Japan had been used to playing by encouraging his team to play an expansive, high tempo game, whilst also placing a huge emphasis on strength and conditioning in order for the Japanese pack to be able to challenge at the set piece and take on the more heavy-duty forward packs in world rugby.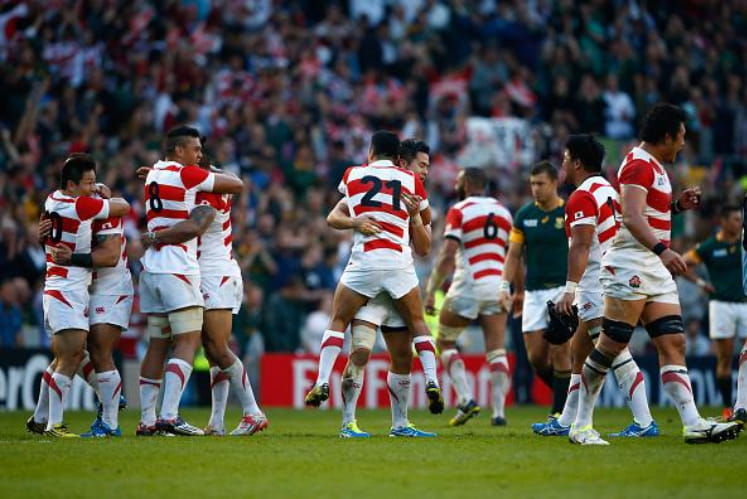 In 2013, Japan recorded their first win against Wales in a two test series by coming back after a narrow 18-22 loss in the first fixture and securing a convincing 23-8 victory in the second. Jones's Japan then shocked the world in the 2015 world cup in what was a classic, David and Goliath style victory over a hugely experienced, star-studded Springbok team. The historic event will not only go down as one of the most dramatic, unforeseen upsets in the history of the game; it also marked the point in which Jones realised his vision and Japan emerged as a top-tier nation that could compete with some of the best teams in the world. Japan went on to play with a remarkable degree of skill, accuracy and determination that was largely missing from the England camp for most of the tournament. Despite winning three out of their four pool games – the first Japanese team ever to do so in a world cup – Jones's side just missed out on a quarter-final spot that would have moved them considerably higher in the IRB rankings and into an even better final standing than the hosts, England.
Out With the Old, In With the New
Needless to say, England's failed world cup campaign was perhaps the lowest point in English rugby in living memory. England's then head coach Stuart Lancaster bravely bore the brunt blame from the damning English press that slated his coaching ability on almost every level. The clear indecisiveness around what was to be his first choice XV so close to the start of the tournament, the controversial inclusion of Sam Burgess ahead of Luther Burrell after less than a season's worth of experience in rugby union, as well as the decision to ignore the outstanding form of a number of overseas English players, were just a few of the areas in which Lancaster's leadership came under fierce scrutiny.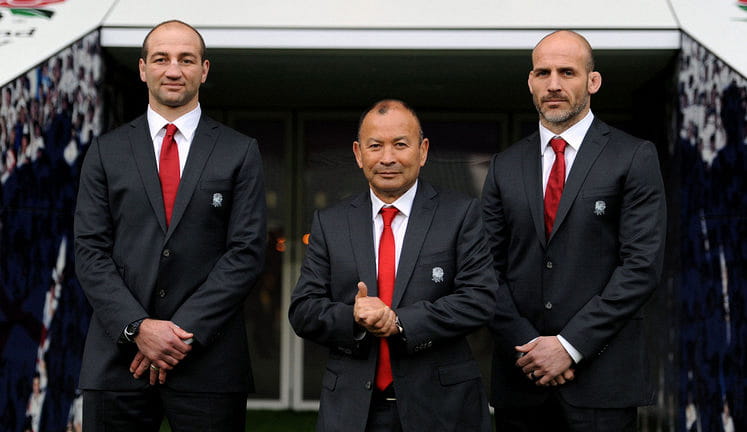 Without spending to too much time dwelling on the disappointing events of last Summer, England fans should be filled with enthusiasm and excitement at the prospect of Eddie Jones inheriting an English side that are both young enough and talented enough to go on to achieve great things over the next four years. Jones, true to his authoritative coaching style, made it one of his of first assignments to reshuffle the old coaching team and pick a staff that would best fit the style of rugby that he believes England should be playing. Under Jones, Andy Farrel, Graham Rowntree and Mike Catt have each been dismissed from their coaching roles to make way for some fresh faces that Jones believes will breathe some much needed fresh air into the English game.
Paul Gustard's outstanding work in helping to build one of the most formidable defences in Europe over the past 10 years with defending Aviva Premiership champions, Saracens, has not gone unnoticed as Gustard was recently drafted in as England's new defence coach. Ex-England captain and line out mastermind Steve Borthwick has been brought in as the new forwards coach, and although Jones hasn't yet appointed a coach to direct England's attack strategy, he's openly stated that he wants England's finest ever fly-half, Johnny Wilkinson, to assume some kind of position in the back room staff, which could involve tweaking the attack strategy.
What We've Seen From Jones So Far
With regard to the vast wealth of young and exciting talent currently breaking through at domestic level, England are seemingly in a much better position than they have been for quite some time. English fans should at least be thankful to Lancaster for this; if there is one legacy that he's handed over to Jones, it's surely the young talent in the likes of Joe Launchbury, Anthony Watson, Jack Knowell and Jonathan Joseph, all of whom will be much better off for their torrid experiences last summer when the next world cup rolls around.
Even though Jones was essentially given a blank slate on which to work, a great number of young English players that many thought would have been shoo-ins to make the squad against Scotland for the opening Six Nations fixture (Maro Itoje, Elliot Daley and Matt Kvesic to name but a few) were sent back to their clubs, and Jones was accused of reverting back to type in his naming of a familiar-looking side with not a single uncapped player in the starting XV.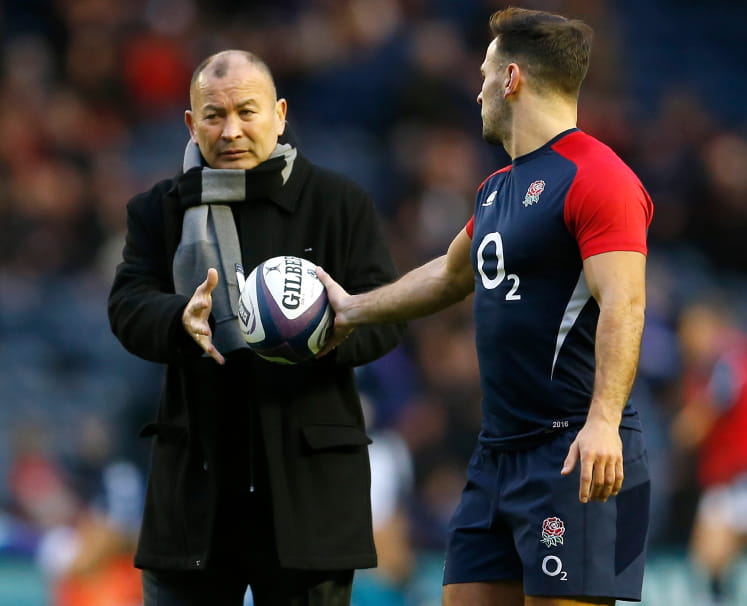 Although it is true that Jones approached his first fixture as England's head coach with a considerable degree of conservatism, it would be wrong to mistake his pragmatic tactics for a lack of ambition. Simply put, last week's fixture was a must win game for England. Even if you put aside the fact that Scotland at Murrayfield is always a physical, well-contested encounter in which England have been known to slip up in the past, Scotland would undoubtedly still have been buzzing coming off the back of a world cup campaign in which they were unlucky not to reach the semi-finals. They would have also been looking to take advantage of the uncertainty in the England camp and capitalise on the lack of identity in a side that has just begun to rebuild. Jones played the perfect hand in choosing to opt for a low-risk game and picked an England side that was able to take control of the set piece. Knowing full well that he needed to get his side off to a winning start if they were to stand any chance of competing for the main prize in the Six Nations, Jones' tight-knit game plan focused on maintaining possession, dominate the set piece and implement an accurate kicking game. The rest, as they say, is history, as despite not playing with a great amount of creativity or flair, England managed to diffuse what has often proven to be a hugely emotional and tense affair and grind out a well-fought victory in difficult.
The Road Ahead
Although Jones's first outing as England head coach was by no means perfect, English fans have several reasons to be optimistic about the future of English rugby. Make no mistake: Jones and his men did very well in making it over the first hurdle last week in what was a huge test of character and mental strength against a confident Scottish side playing in front of their passionate home crowd. Jones has managed to secure that ever-important first victory and can now look forward to this weekend's fixture in Rome against an Italian side that played with great width and physicality against France before just running out of steam in the final quarter.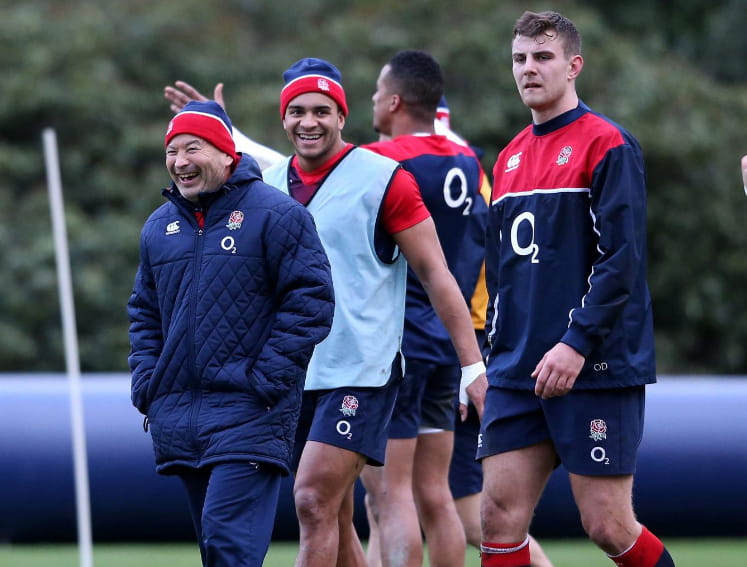 Not only can Jones now move forward with a coaching team of his choosing that he truly believes are the best men for the job, but he has an almost untapped wealth of exciting talent that are chomping at the bit in anticipation of winning their first caps at international level. As we've seen with his remarkable successes with the Japanese side, Jones is one of the best at nurturing talent and allowing the players under his guidance to reach their full potential. Make no mistake: the likes of Itoje, Daly and Sam Hill will have their chance to impress when Jones feels that the time is right. In the meantime, you can be sure that England's young talents in Billy Vunipola, George Kruis and George Ford will be pushed every day to live up to the exceptionally high standards that Jones sets for himself and those around him. Whilst it is simply too early to say who will emerge victorious after this year's Six Nations, one thing is for sure: this England team have more than enough talent in the tank and the right kind of coaching expertise under the guidance of Eddie Jones to give any European side a run for their money this Spring.