England: Are they progressing under Southgate?
Last updated: June 16, 2017 by Leon Marshal
As Harry Kane fired an equaliser in the final minute of stoppage time in the recent World Cup Qualifier against Scotland, many were quick to laud the Three Lions' character in the face of adversity.
Despite this, there was an underlying sense of frustration among England fans, who had watched their side toil and dominate possession without really creating anything of note. Even accounting for Scotland's energy and defensive organisation, England's failure to showcase any genuine craft or ingenuity was disappointing while their lack of composure at the back was also a cause for concern.
In this article, we will look at Southgate's England in closer detail and ask whether or not they are progressing under the new coach.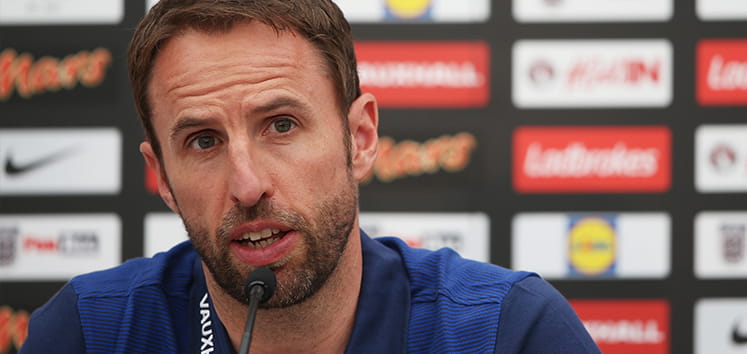 Highlighting England's Lack of Cohesion
It is relatively early in Southgate's tenure; the new coach has showcased a clear willingness to promote tactical flexibility and equal opportunities among players. He has also cut an impressive figure off the field, handling his media responsibilities well while developing a respectful relationship with all squad members.
Things have been less impressive on the field, however, with the talented individuals in England's ranks struggling to knit together as a cohesive unit. This was particularly evident during the recent draw at Hampden Park, where the Three Lions' performance was characterised by frenetic defending, individual errors and a seeming inability of the front four players to link up in the final third.
Adam Lallana was the pick of the bunch, but even his energy and creativity was stunted by the fact that his teammates were on a completely different wave length. Dele Alli over complicated things at every opportunity, while Marcus Rashford looked devoid of energy and lost possession more than any other player. Harry Kane was also profligate in front of goal, and overall England's attackers struggled to operate with any tempo, quality or genuine understanding.
---
Is This a Result of Circumstances or a Larger Problem?
Now, some will argue that much of this is down to Southgate's relative inexperience in the role and the fact that most players have just completed a long, arduous season. This would certainly account for the performances of Rashford, Chris Smalling and Gary Hill, each of whom looked as though they were planning their summer holidays.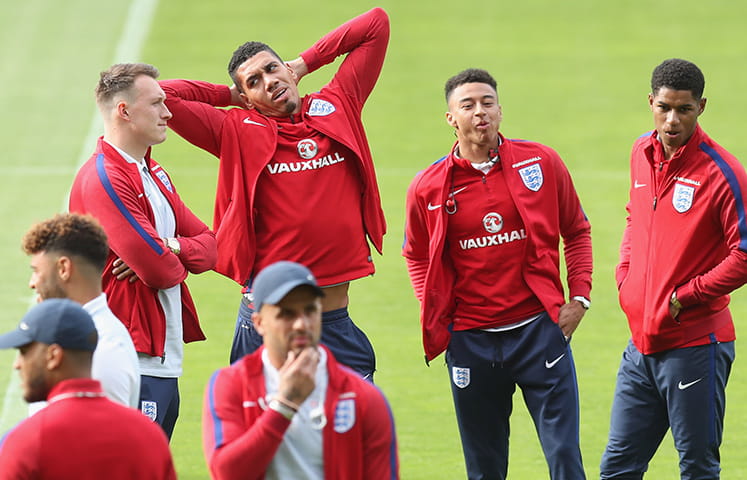 Given England's comfortable but unspectacular performance in the qualifiers so far, however, it seems as though the Three Lions are genuinely struggling to create a collective identity and fluid style of play. In this respect, Southgate's main challenge will be to help his players replicate his club form on the international stage, while empowering stars like Kane and Alli to combine for England as they do for Spurs.
Ultimately, it is this sense of teamwork and harmony that will help England break down superior defences, while also creating the type of spirit that drives success in knockout tournaments. With this, Southgate could become the latest in a long line of managers who has been unable to turn England into a genuinely competitive international force.