Dominant City Crush Apathetic Arsenal
Last updated: February 28, 2018 by Leon Marshal
Manchester City continued their amazing season with an emphatic win against Arsenal. With former players and fans turning against Arsenal's long-term boss, is this a sign of greatness from The Citizens or a sign of ineptitude from The Gunners long-serving boss?
Before the Carabao Cup final, previously known as the League Cup, it was hard to pick a winner. Not on paper of course, apart from a shock defeat by Wigan Athletic in the FA Cup fifth round, Pep Guardiola's Manchester City had looked almost invincible. So much so that a few weeks ago, talk of City matching Arsenal's invincible season went from probable to almost inevitable.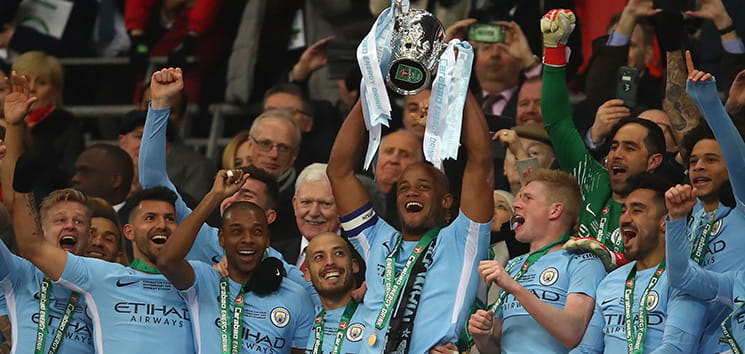 But as we all know, football is a results game and defeats at Liverpool and the aforementioned shock result at Wigan meant that Manchester City suddenly went from being impossible to beat to a team that could be beaten. And you got the feeling that if anyone could beat City, surely the manager who had won three Premier League titles, seven FA Cups and seven Community Shields since he was appointed boss of Arsenal in 1996 could do it.
Arsenal Never In The Competition
In the end, Arsenal were never in the competition and Pep Guardiola secured his first trophy as City boss. They taught Arsenal a footballing lesson, reminiscent of the type of football that Pep used to enjoy as coach at Barcelona. It was almost embarrassingly easy for the team from the Etihad stadium up north.
In 90 minutes of action, Arsenal's only true attempt was when their new signing, £56m January buy Pierre-Emerick Aubameyang was stopped by Kyle Walker in the area early in the game. After that it was all City and the result was never in doubt.
Sergio Agüero gave City a first-half lead with a lovely chip over David Ospina who capitalised on a mistake from Shkodran Mustafi, who was unable to deal with a goal-kick from Claudio Bravo. The only surprise was that the score remained just 1-0 at half-time. Vincent Kompany added to the score line in the second half. Kompany made such an impact in the game, so much so that there were very few questions over the selection of the 31-year-old ahead of 23-year-old John Stones who had signed in August 2016 for £47.5m, a price tag that made the Barnsley born player the second most expensive defender in history.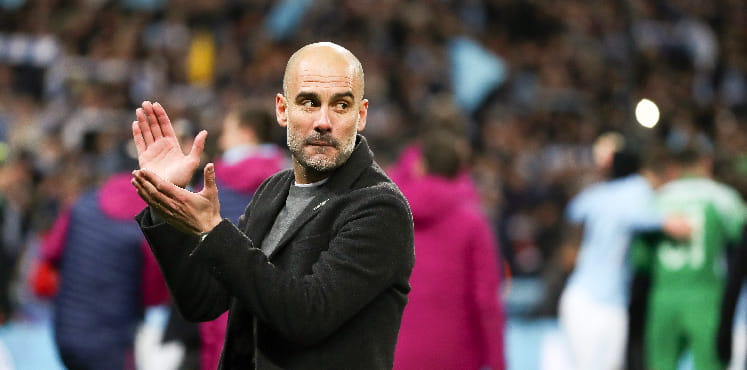 Kompany: Man of the Match
If this was a teaching scenario from Pep, then Stones hopefully learnt a lesson as Kompany produced a man-of-the match performance to lead City to victory. This victory was put beyond all doubt when Silva completed the rout in the 65th minute to secure a routine and much deserved victory.
Whilst this victory is an ominous sign for the Premier League, a competition that Manchester City currently lead by 13 points with a game in hand. It has once again raised questions over the suitability of Arsène Wenger to lead a top Premier League team. Once seen as a trailblazer in the sport, his tactics and failure to win the top prize, the Premier League title, has led to many, including club legend Ian Wright, to issue a vote of no-confidence.
Arsenal could yet secure Champions League football via the Europa League route, just as Manchester United did last season, and they probably need to considering they are 12 points behind 4th place Tottenham. But with AC Milan the next opponents in the competition and teams such as Atletico Madrid, Dortmund, Lazio and RB Leipzig still in the mix, Arsenal may have already blown their best chance of glory this year. The voices shouting #WengerOut are likely to get louder.