Didier Drogba Hangs Up His Well-Worn Boots
Last updated: November 14, 2018 by Leon Marshal
Didier Drogba is set to retire from professional football days after losing the United Soccer League Cup final with Phoenix Rising. The former Chelsea star, now aged 40, closes the curtain on a fantastic career as one of the greatest ever African players.
There was speculation he would carry on, but recently he wrote for the club's website, seemingly putting an end to any rumour he would carry on. Drogba said: "I joke with people that they need to give me the cup, so I can retire in peace. And that if I don't get it, I'll come back. But the truth is, this is my last season."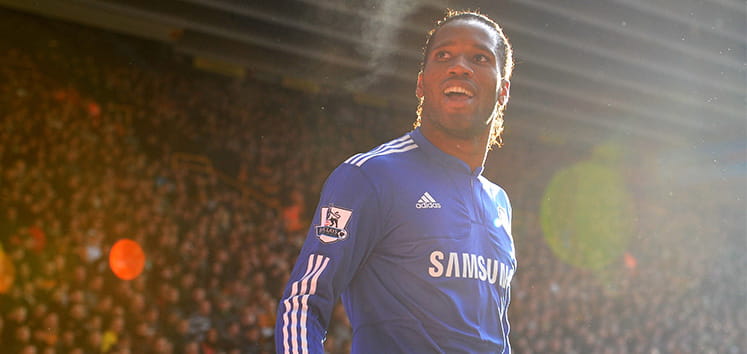 Seemingly confirming his intent to retire. Considering his age, no-one can fault him for doing so. It is remarkable that he has had such a long career, but Drogba was a relative late bloomer in the world of football, as he only signed his first professional contract at the age of 21 with Le Mans of the French Ligue 2. After a few seasons with them he then went to Guingamp.
After 17 goals in 34 appearances, he drew interest from Marseille and subsequently signed for them. In his one and only season with them he managed 32 goals in 55 games and he also played in a UEFA Cup final. He quickly gained respect in the French league, but he was still relatively unknown throughout the world.
He then went on to join Chelsea for a fee of £24 million. This was the defining move of his career and he established himself as both a Chelsea and Premier League legend. This big money move was made in July 2004, so although it may not sound like a lot by today's standards, a lot of eyebrows were raised by the then big price tag, for a relatively unknown player. But boy, did he go on to repay Chelsea's faith.
---
Chelsea Legend and One of Africa's Greatest
Drogba's Chelsea career started off with a bang as they won two back-to-back Premier League titles. In the 2006-07 season he scored winners in both the League Cup and F.A. Cup finals and won the Premier League Golden Boot. Drogba's penchant for the big games is something that defined his career, and truly separates him from many a good player. By the time of his retirement he had played in 10 finals and scored 10 goals. In Chelsea's 2011-12 Champions League success he scored the late equaliser and then went on to net the winning penalty.
Whilst at Chelsea he became a footballing superstar. He was feared by many defenders, even Carlos Puyol has said he was the toughest opponent he faced. That is no small praise, from one of Barcelona's legends. There are countless others who have similar feelings, and it is a testament to the type of player Drogba was.
Wherever he has gone he has been a winner. Even in 2013 he won the league with Galatasaray, netting yet another medal to his collection. By the time he left Chelsea he had scored 164 goals in 382 appearances and has scored most goals in the Premier League from an African player.
He is also Ivory Coast's all-time scorer with 65 goals and represented them at three World Cups. Add in two African Footballer of the Year awards and you have a career that is truly remarkable. Even in his late career he has blossomed wowing 'soccer' fans in the U.S. Drogba's powerful and intrusive style made him a handful for every defender he played. He is truly a Premier League and Chelsea legend.