De Boer Wins the Sack Race, but were Palace Right?
Last updated: September 13, 2017 by Leon Marshal
While nobody ever really wins the so-called Premier League sack race, Frank de Boer was the first man to lose his job in the 2017/18 season.
The Dutchman, who had been appointed by Crystal Palace chairman Steve Parish to change the playing style of the club, was mercilessly dumped after just four league games and 77 days, following on from his chaotic, 85-day tenure at Inter Milan last season. While the Eagles lost all four matches without scoring a goal, the decision smacks of panic and is likely to have been made long before the recent, 1-0 reversal at Burnley.
Former England boss Roy Hodgson is now in charge at Selhurst Park, while de Boer seeks out pastures new. Were the Palace right to sack the Dutchman, however, or was he dismissed without every really having a chance to make his mark?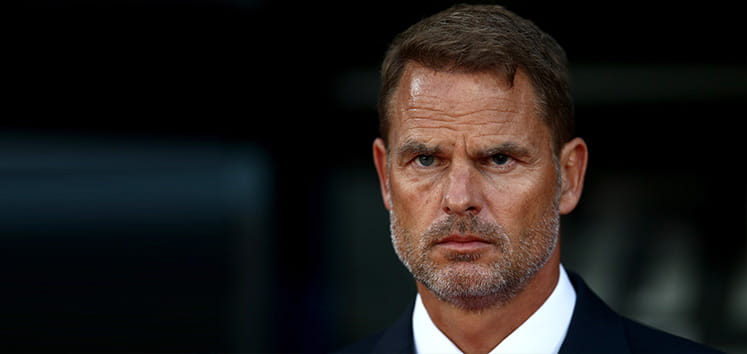 ---
Four Games to Break the Mould: Why de Boer was Hard Done By
Incredibly, de Boer had been hired to alter the way of playing at Palace, with chairman Palace looking to cultivate a more sophisticated philosophy, Such an ambition always takes time, of course, and Palace were never likely to hit the ground running under de Boer (particularly after such a disappointing transfer window). Sure, the Dutchman made a mistake by switching to his preferred 3-4-3 system too soon, and he also struggled to get the best out of several of his key players, but these are errors that he looked to have learned from quickly and under the most intense of pressure.
Despite two harrowing defeats at home against Huddersfield and Swansea, the Eagles were organised against an often rampant Liverpool at Anfield (they were unlucky to lose 1-0) and dominated last time out at Turf Moor. Not only should they have won the game after missing a host of excellent chances, but de Boer had also clearly galvanised his troops and inspired an aggressive, front-foot performance from his charges. He was also wise enough to revert to a more familiar back-four against Burnley, highlighting his eagerness to learn and grow into the role.
Most spectators left Turf Moor feeling optimistic about Palace and their immediate future, even with a tough run of games ahead for the Eagles. The decision to sack de Boer therefore seemed exceptionally harsh and in some ways premeditated, as though Parish had already decided to shelve his pre-season plans and hand over the reigns to a trusted and pragmatic coach like Hodgson. This is a cycle that has plagued Palace in recent season, and de Boer is the latest coach to suffer at the hands of the indecisive and seemingly changeable Parish.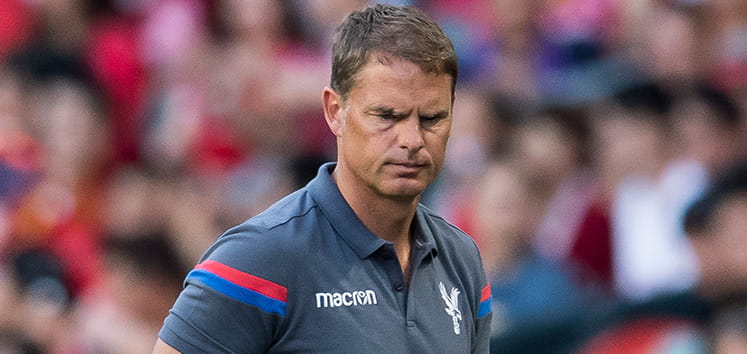 ---
Why Palace Were Wrong, Regardless of How Hodgson Fares
While we can no longer talk about ethics in a sport where managers are sacked regularly and under the most flimsy of pretences, there is no doubt that Palace were wrong to sack de Boer. If their real goal was to develop a new playing style and evolve as a club, the Dutchman was a wise appointment and someone who should been given more time to execute his plans.
The performance against Burnley reaffirmed this, particularly with the Eagles dominant in possession and capable of creating chances at will (while also being much-improved from their previous three league games).
Whatever happens with Palace under Hodgson, de Boer was let down badly by Palace, and it is hard to justify the dismissal of a manager who has had so little time. With Hodgson unlikely to be little more than a short-term solution, chairman Steve Parish should think long and hard about the direction that he would like to take the club before his next ambitious appointment.